Glenn Beck said Friday that Republican presidential candidate Marco Rubio is only remaining in the race for two reasons: he's running for vice president, and he's following "marching orders" from the GOP to guarantee a brokered convention.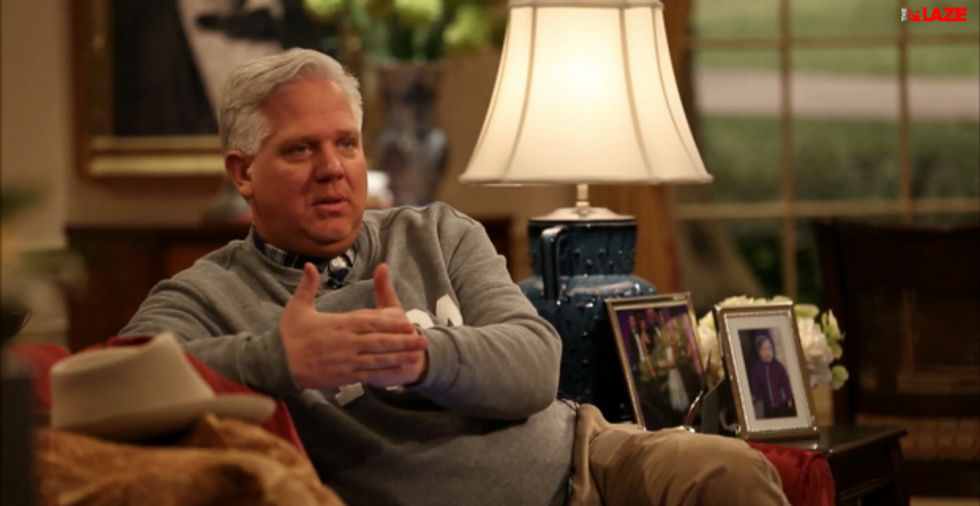 Image source: TheBlaze TV
In order to win the Republican nomination for president, the winning candidate will have to secure 1,237 delegates. Rubio, who does not lead currently in any states, said earlier this month that he plans to focus on winning delegates, not states.
Beck, who is a top surrogate for Republican Ted Cruz's campaign, believes that might be part of a scheme to usher in a brokered convention that ends with Rubio securing his place as Trump's running mate.
"If Marco Rubio had, let's say, 300 and Trump had 1,000, you would then have Rubio go to Trump and say, 'Put me on the ticket, and I'll get — I'll put you over the top,'" Beck said, speculating on how the brokered convention could be resolved. "I believe that Marco Rubio is playing for vice president now or a brokered convention to where he can wield that kind of power, because there's no winning."
According to the radio show host, unless a brokered convention is Rubio's plan, there is no path to the presidential nomination for the Florida senator.
"There's no pathway for him to win, there's only a pathway for a brokered convention. And that leads to civil war. And that leads to more disenfranchisement," he said.
Beck argued that Cruz is the only one who can beat Trump.
"With Ted Cruz, there is a path to winning, but it has to happen on [Super] Tuesday," Beck said.
However, if Cruz does not perform well on Super Tuesday, Beck argued that "neither Marco Rubio nor Ted Cruz can win the presidency and take the nomination from Donald Trump."
Ultimately, Beck said he does not favor a brokered convention, even if that means Trump secures the GOP presidential nomination.
"I've got news for you, if Donald Trump had 1,000 and, you know, Ted Cruz had 100 and Marco Rubio had 150, I would be against the brokered convention saying, 'Donald Trump had the majority of the vote.  You cannot disenfranchise all those vote,'" Beck said.
Complimentary Clip from TheBlaze TV The full episode of The Glenn Beck Program, along with many other live-streaming shows and thousands of hours of on-demand content, is available on just about any digital device. Click here to watch every Glenn Beck episode from the past 30 days for just $1!
—
Follow the author of this story on Twitter: