COMMERCE, Calif. (TheBlaze/AP) — Three people were killed and at least four others injured around midnight Friday after authorities say a street race on Interstate 5 in Los Angeles County led to a fiery crash involving up to eight vehicles.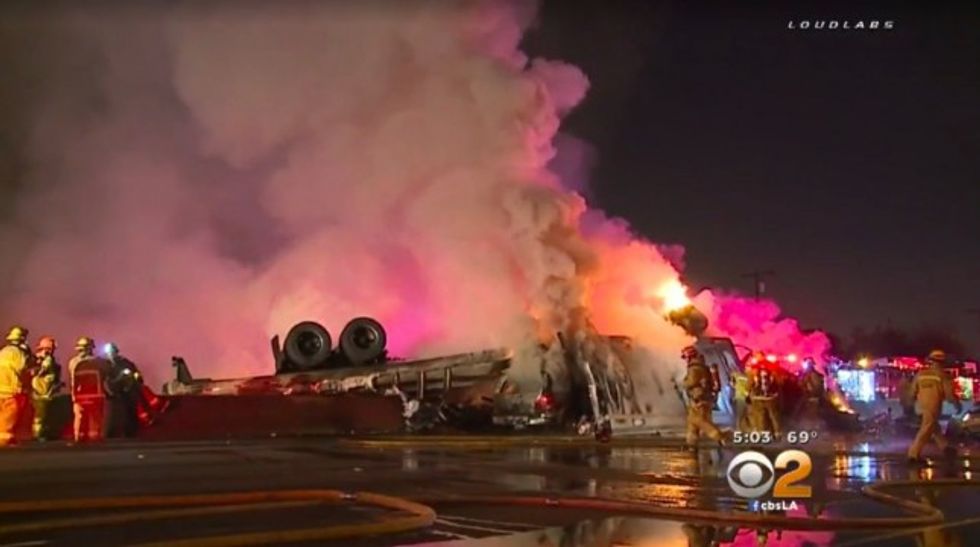 Image source: KCAL-TV
The California Highway Patrol reports the crash happened in Commerce, about 8 miles east of downtown Los Angeles.
According to authorities, the drivers of two Dodge vehicles were racing — at speeds between 85 and 90 mph, KCAL-TV reported — when one of the cars tried to get around a slower vehicle on the highway. The driver slammed on the brakes and hit a UPS truck.
The UPS big rig crashed through the center divider, hitting a Nissan Sentra.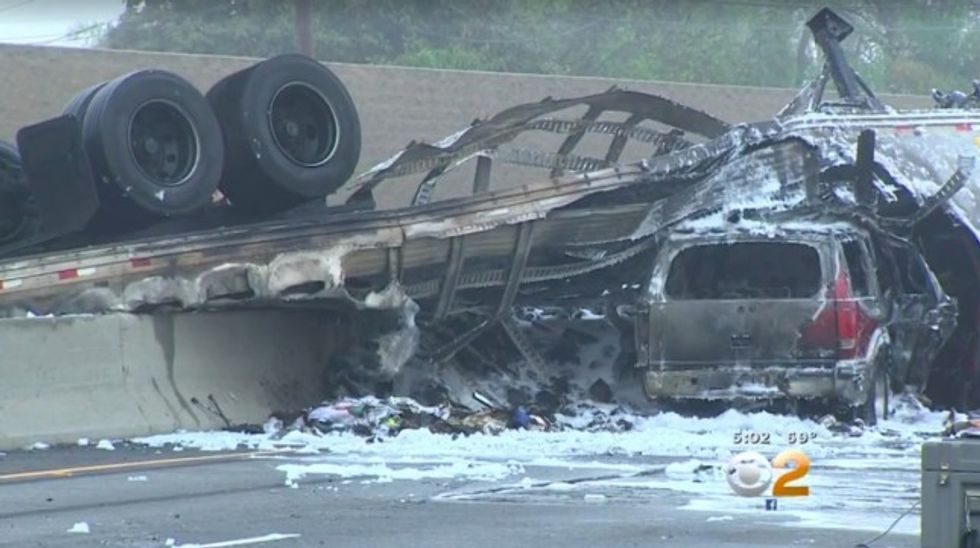 Image source: KCAL-TV
Officials report the UPS driver and two occupants in the Nissan were killed. The driver of the UPS truck was based out of the company's Cerritos office and had been with UPS for about 30 years, KCAL-TV reported.
CHP authorities said one the street racers, Dealio Lockhart, 35, of Whittier, was taken into custody and could face vehicular manslaughter charges. Police were still searching for a second motorist Saturday.
There was no phone listing for Lockhart in Whittier and it was not immediately clear if he had obtained an attorney.
"The person we have in custody did admit to street racing," CHP officer Doris Peniche told KCAL. "He observed a similar looking vehicle, it caught his attention and they began to race."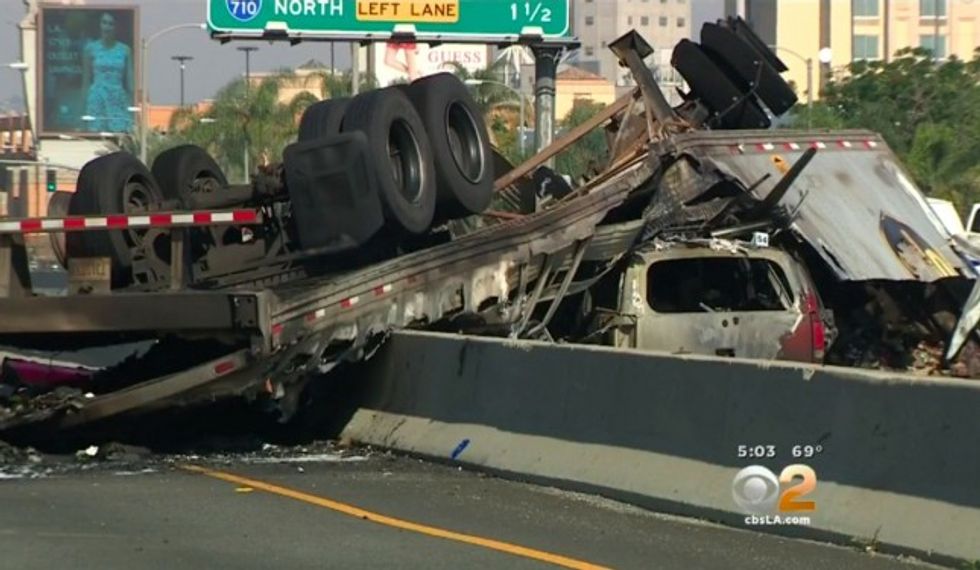 Image source: KCAL-TV
The collision flew debris into both lanes of traffic on Interstate 5, shutting the freeway down in each direction. Witnesses also saw giant flames and could hear explosions coming from the crash site.
Early Saturday morning investigators continued to comb through the tangled mess of rubber and metal, the vehicles barely identifiable.