Former President Bill Clinton lost his patience Friday during a campaign event in Bluffton, South Carolina when an audience member claiming to be a Marine veteran pressed him about his wife's role in the Sept. 11, 2012 attack in Benghazi, Libya.
The man demanded to know if Hillary Clinton lied about the four Americans who died during the attack. The veteran's interruption generated loud 'boos' from the crowd.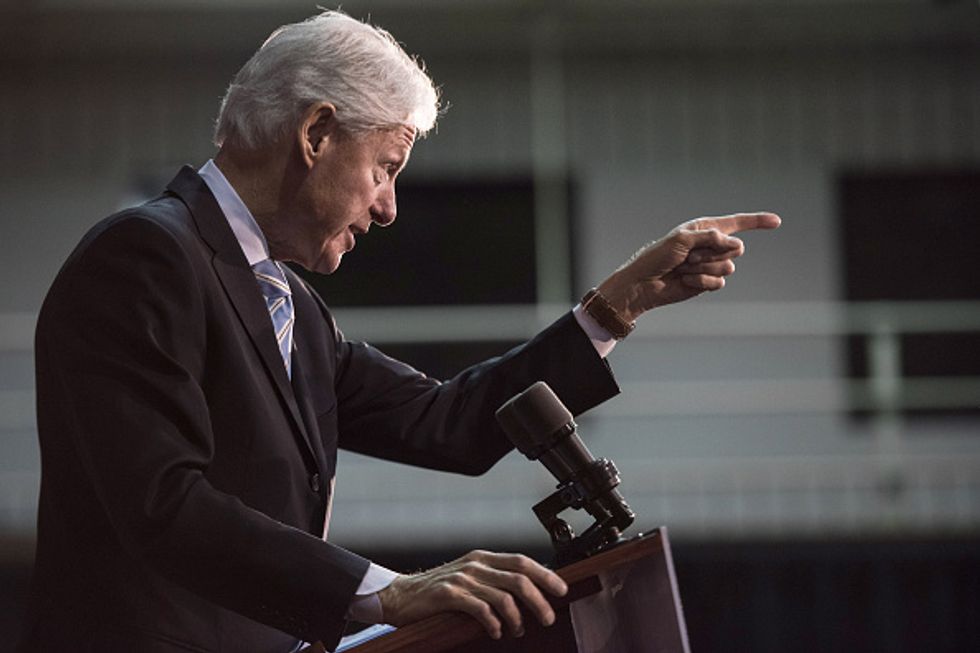 (Sean Rayford/Getty Images)
As he was being escorted out of the room, the vet continued to raise his voice as audience members continued to boo him.
"If you shut up and listen to my answer, I'll answer it," Clinton said. "His mind has been poisoned by lies, and he won't listen."
After this, another protestor, who was also filming the event shouted, "Hillary lied over four coffins," garnering more 'boos' from the crowd. "She lied to those families. So all of those families are liars?"
The female protestor was also escorted out of the room.
"You're watching too many movies," one audience member told the woman on her way out.
"Yeah, you need to watch the movies," the protestor responded.
Watch: