What happens when eight children are let into a room where a real gun is partially hidden — lodged next to a couch's seat cushion?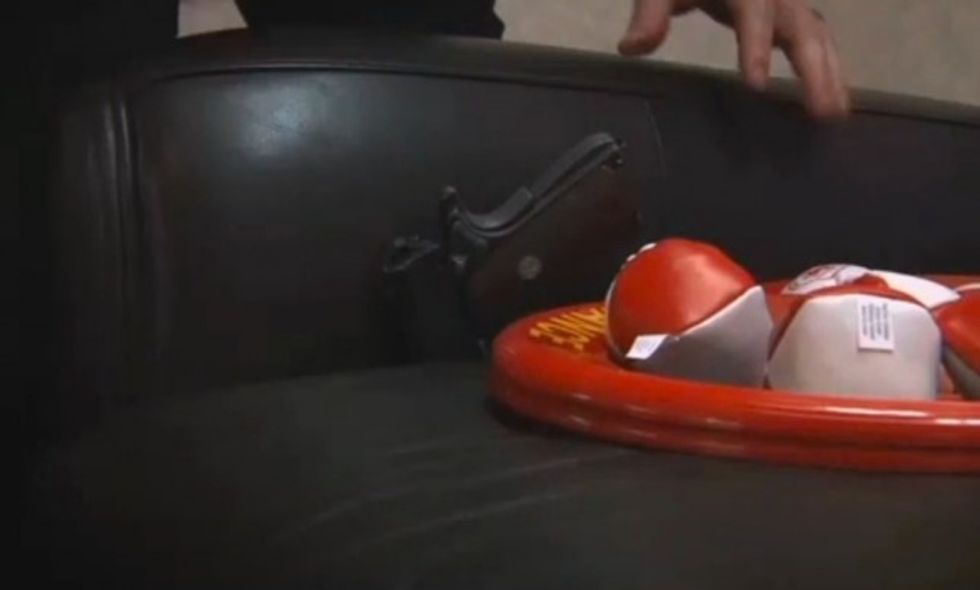 Image source: KWWL-TV
Iowa TV news station KWWL-TV, in conjunction with Waterloo police, videotaped the experiment — and with the mothers of the preschool- and kindergarten-age kids watching from another room at the news station.
After the kids were let into the room, it took just 15 seconds for one of them to find the gun.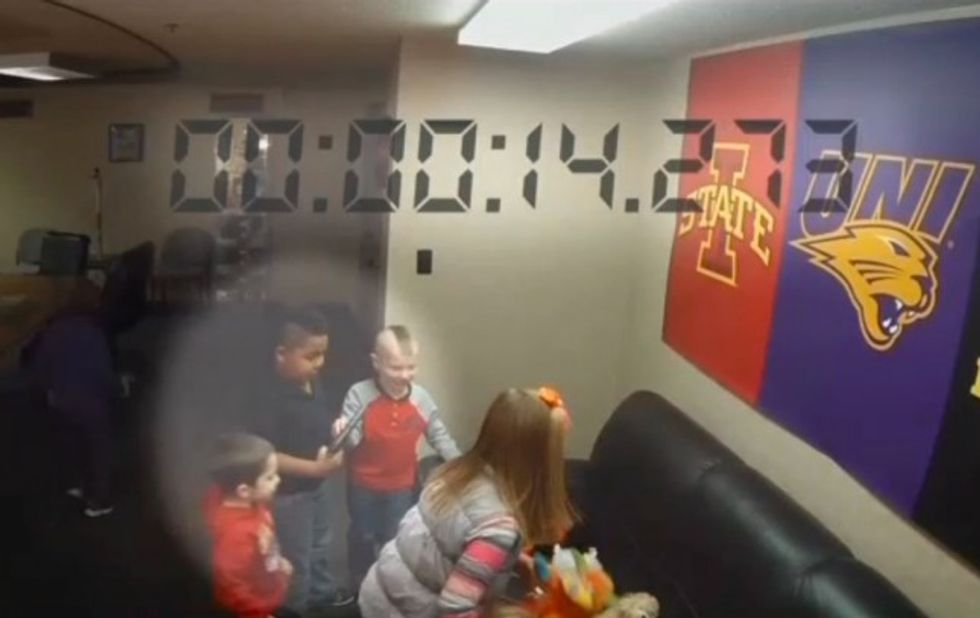 Image source: KWWL-TV
Before long the gun — which was not loaded — was being passed around and pointed at other children.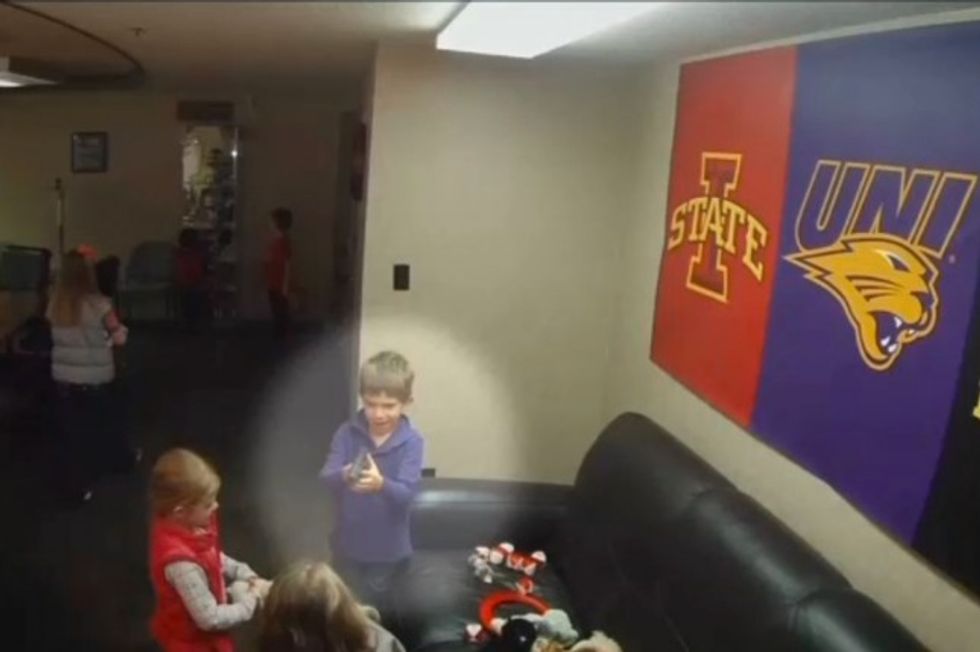 Image source: KWWL-TV
The moms were visibly shaken.
Lieutenant Aaron McClelland said it was typical behavior "for young kids. Curiosity. Everything is a toy in their world. Unless we educate them and let them know sometimes it's not."
At the very end of the dramatic video 7-minute — after the image of kids holding the gun and the mom's emotional reactions — the reporter shared a compelling caveat regarding the two children in the room who didn't pick up the gun.
"Those two children are the ones who have guns in their homes and their parents have talked extensively about guns so therefore their curiosity is gone," she said.
But the text of the station's story made no mention of this fact, only noting that the mothers of the two kids who didn't pick up the gun were "still very much shaken."
"I was really upset that he didn't find someone and tell them," one mother told KWWL, with the other tearfully adding she thought her daughter "would be more proactive. Sorry. And tell somebody. That was scary for mommy to see how quickly that escalated — tell a parent right away."
McClelland emphasized that parents need to talk to their kids: "Until they know that sometimes it's not a toy, these accidents will happen."
(H/T: TownHall)