One American college announced that it will ban the sale of energy drinks like Red Bull on the grounds that the highly caffeinated products contribute to a "culture of stress," drug use and "high-risk sex."
Middlebury College, a $61,456-per-year private liberal arts school in Vermont, announced that soon all campus retail locations will no longer offer energy drinks including Red Bull and 5-hour Energy.
The ban will take effect on March 7, according to the Middlebury Campus, the college's newspaper.
According to the paper, the decision to remove the drinks from campus eateries came following the request of one student, Myles Kamisher-Koch.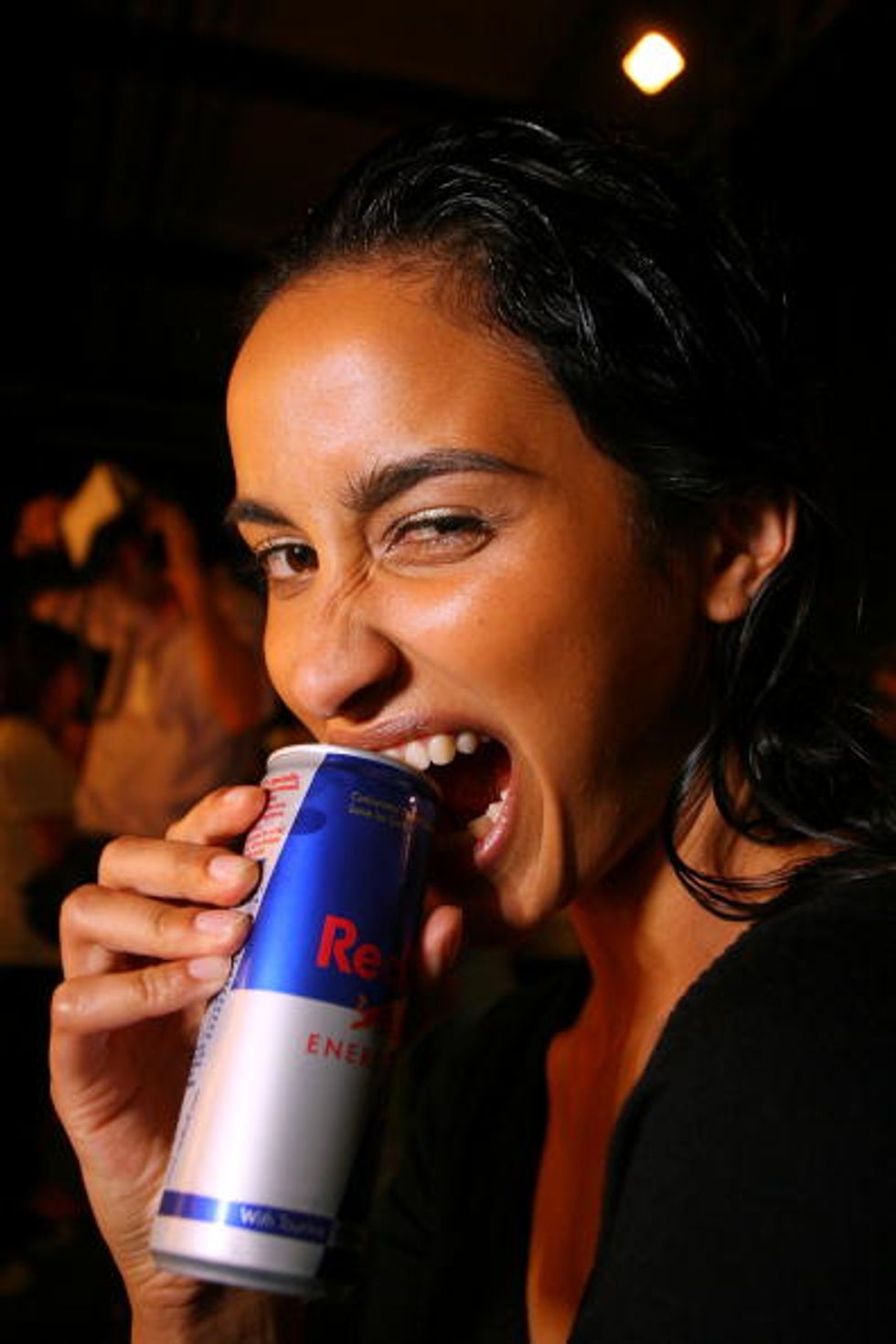 (Kristian Dowling/Getty Images)
Kamisher-Koch first voiced his concern at a Jan. 19 college governance meeting. He discussed the potentially harmful health effects of Red Bull and other energy drinks, citing scientific research and the Middlebury dining service's mission statement, listed on the school's website: "Nourish and nurture today and tomorrow by sustaining mind, body, and earth."
Kamisher-Koch also produced data that allegedly showed "up to 25 percent of current drinkers combine alcoholic beverages with energy drinks" and that the beverages foster a "culture of stress" among students.
The student's request to ban energy drink sales on campus was later approved by a campus government vote of 11-1.
A statement from Middlebury's dining services noted "increased likelihood to drive while intoxicated" and "increased participation in high-risk sexual activity" among a list of reasons for the new campus ban the sale of Red Bull, the Middlebury Campus reported.
Many students at the elite school voiced their support for the new prohibition on energy drinks. "I learned in my psychology class that energy drinks are linked to high-risk sex and drug use," Middlebury freshman Jenna McNicholas, told the student paper.
"The school has a responsibility to direct students to healthy choices," another freshman, Meg Knox, added.
But not everyone was in favor of the ban. Some students found the proposal unnecessary and unimportant in the grand scheme of college affairs. "There are more important things for them to address," senior Arnav Adhikari told NBC News. "And what do energy drinks have to do with sexual activity?"
"They still sell lots of fried food," Adhikari noted.
"The ruling Communist Party has decided for you," a commenter named Scott wrote regarding the newspaper's announcement.
"Driving a vehicle could result in serious bodily harm or death," he added. "Effective immediately no one will be allowed to drive in or be a passenger in a vehicle while on campus."
"Sounds like they are assuming causality, when it may well be that the same people who engage in dangerous practices also engage in consuming these drinks," another commenter named David Neuendorf wrote. Neuendorf added that he doesn't "use any of these drinks" and would have "nothing to gain by making them more available."
Middlebury students who want to buy energy drinks on campus will still be able to buy an organic tea energy shot called Guayaki Brand Yerba Mate, which one Amazon reviewer observed "tastes like a mixture of dead grass and two year old compost."
(H/T: Daily Caller)
—
Front-page image via of Shuttershock