A piece of a Boeing 777 aircraft washed ashore off the coast of Mozambique over the weekend, and it is entirely possible it is from MH370, which went missing nearly two years ago, seemingly without a trace.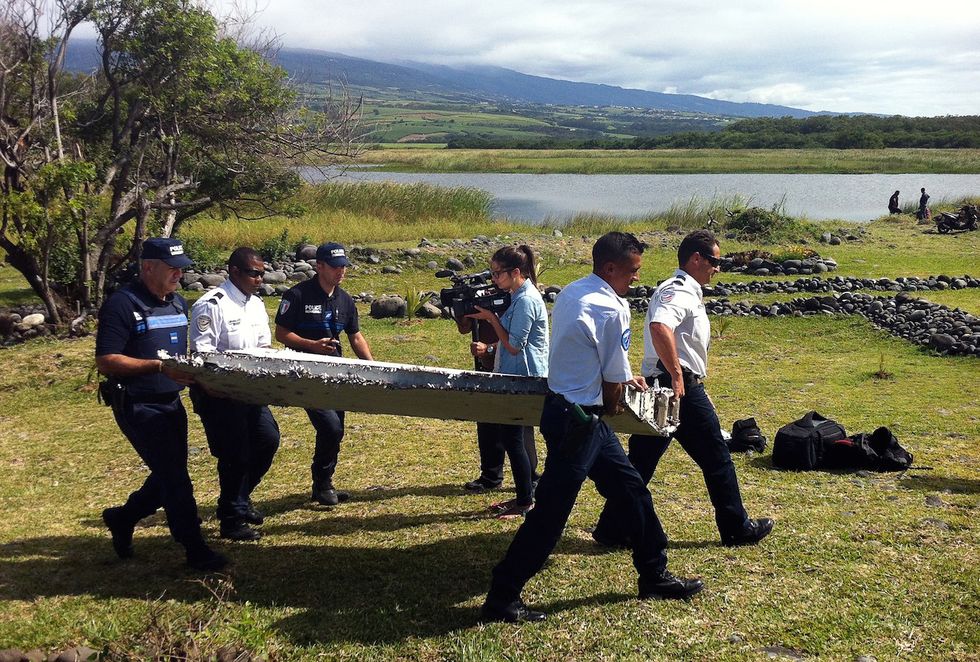 Police carry a piece of debris from an unidentified aircraft found in the coastal area of Saint-Andre de la Reunion in the east of the French Indian Ocean island of La Reunion on July 29, 2015. (Yahnick Pitou/AFP/Getty Images)
A U.S. official told CNN Wednesday about the discovery, but Malaysia Airlines, the airline that operated the doomed aircraft, added that it is "too speculative at this point" to know for sure.
However, there is no record of any other missing Boeing 777 aircraft, other than MH370.
The newly discovered wreckage is a piece of horizontal stabilizer skin and is now on its way to Malaysia for further examination.
French investigators confirmed in July that a piece of wreckage found off the coast of Reunion Island in Madagascar did, indeed, belong to MH370. The debris was later identified as the plane's flaperon.
MH370 went missing somewhere over the South China Sea between Malaysia and Vietnam on March 8, 2014, after its transponder stopped transmitting flight data to air traffic control. Air traffic control lost contact with the jetliner traveling from Kuala Lumpor to Beijing around 2 a.m. It was carrying 239 people.
The crew's last statement was heard over the radio around 1 a.m. when one pilot said, "Good night Malaysian three-seven-zero."