Not only does Caitlyn Jenner like Republican presidential candidate Ted Cruz for president — she also wants to be his "trans ambassador."
When the life-long Republican was asked in an interview Wednesday with The Advocate who she supports for the GOP nomination, Jenner said, "I like Ted Cruz."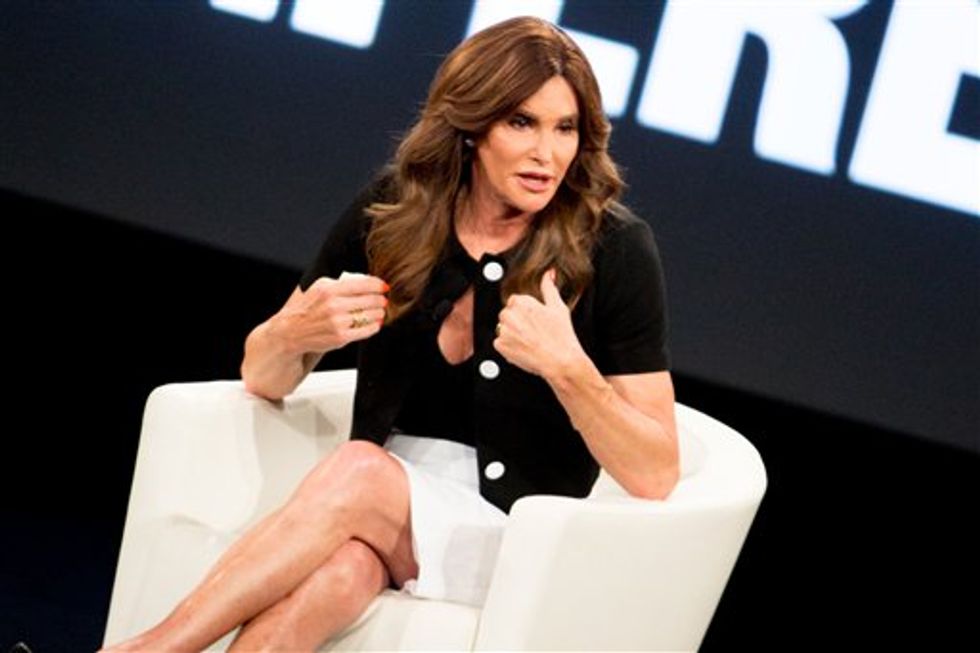 Caitlyn Jenner speaks at the 2nd Annual MAKERS Conference at Terranea Resort on Tuesday, Feb. 2, 2016, in Rancho Palos Verdes, Calif. (Photo by Rich Fury/Invision/AP)
"I think he's very conservative, and a great constitutionalist, and a very articulate man," she said. "I haven't endorsed him or anything like that. But I also think, he's an evangelical Christian, and probably one of the worst ones when it comes to trans issues."
Jenner, 66, did acknowledge that many within the LGBT community may see her conservative politics as a contradiction given her high-profile transition from male to female last year and her focus on transgender issues on her E! reality show "I Am Cait."
However, according to the olympian, unless the country repairs the economy and government is reformed, there will be no transgender issues for her to champion.
"The Democrats are better when it comes to these types of social issues — I understand that," Jenner explained. "Number one, if we don't have a country, we don't have trans issues. We need jobs. We need a vibrant economy. I want every trans person to have a job. With $19 trillion in debt and it keeps going up, we're spending money we don't have."
Jenner went on to say that "socialism did not build" the United States, arguing that the next president must espouse capitalist, free enterprise policies in order to restore a vibrant economy.
"The people built [the economy]," she added. "And they need to be given the opportunity to build it back up."
Jenner says she met Cruz prior to her transition and found him to be "very nice." And when it comes to marrying her commitment to conservatism and the LGBT community, she says she would like to serve as a President Cruz's "trans ambassador."
"Yes, trans ambassador to the president of the United States, so we can say, 'Ted, love what you're doing but here's what's going on,'" Jenner said.
—
Follow the author of this story on Twitter: