A bracelet that belonged to an American World War II veteran recently was returned to his family after an 80-year-old British woman used the Internet to track the family down more than 70 years after the bracelet first went missing overseas.
Ronald Stowe, 73, of Gainesville, Georgia, is the son of Joe. J. Stowe, a WWII veteran who passed away 20 years ago, according to the Gainesville Times. Ronald was startled when he received an email from English woman Audrey Jackson, whose own father had served in the Royal Air Force during WWII, and he was even more shocked when Jackson informed him that she was returning a bracelet that had belonged to Ronald's father.
The dog tag-style bracelet included the inscription "Joe J. Stowe" on the front panel and "Bonnie & Ronald," the names of Joe's wife and son, were engraved on the back panel, the Times noted. Joe had apparently meant for the golden chain-linked bracelet to be sent to his wife from overseas when he was stationed with the U.S. Army in England and Iceland from 1943-44.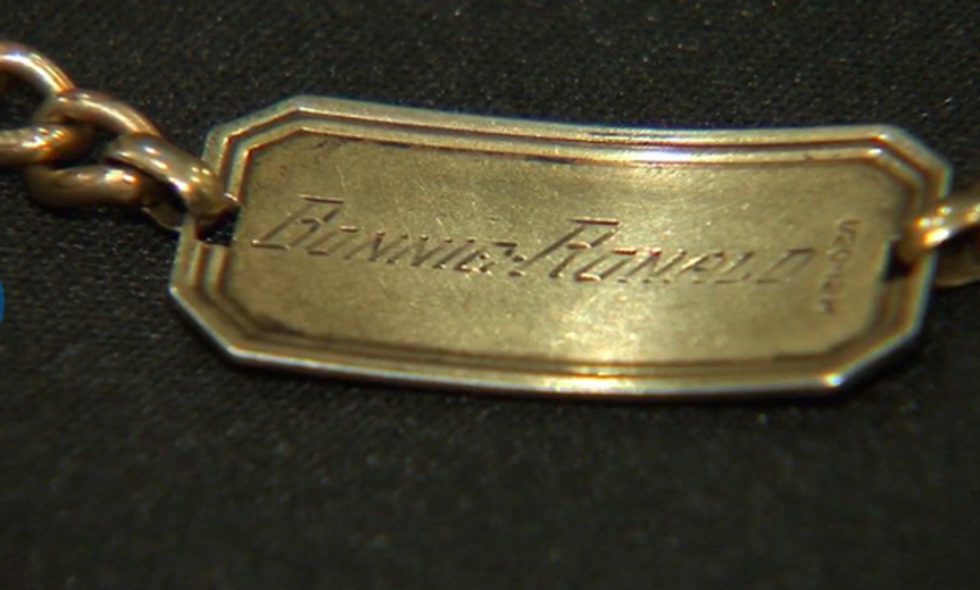 This bracelet, which belonged to WWII veteran Joe Stowe, was returned to Stowe's family more than 70 years after it had gone missing. (Image source: Ronald Stowe)
Ronald said that he never knew about the bracelet's existence, as his father had ever mentioned it to him, according to WAGA-TV. It still remains unclear exactly how Jackson's father came into possession of the Stowe family's bracelet, although Jackson said that she remembered her father saying that had belonged to an American.
"It didn't have any sentimental value to [Jackson], but she said she couldn't bring herself to throw it away," Stowe said, according to WAGA.
So Jackson did the only thing that she could think to do to find the Stowe family: track them down on the Internet.
Jackson began her quest by using ancestry.com to find a Stowe family with Joe, Bonnie and Ronald in it. After she finally discovered a family tree on the website that listed the three family members depicted on the bracelet, she contacted a person on the link: Valerie Aleixo, Ronald's cousin, who put Jackson in touch with Ronald, according to the Times.
"My first reaction was that the story was most likely a scam, but Mrs. Jackson never asked for any money or favors for returning the bracelet, not even reimbursement for postage from England," Stowe said. "I must admit that I was skeptical at first, but everything seems to indicate that the bracelet actually belonged to my father."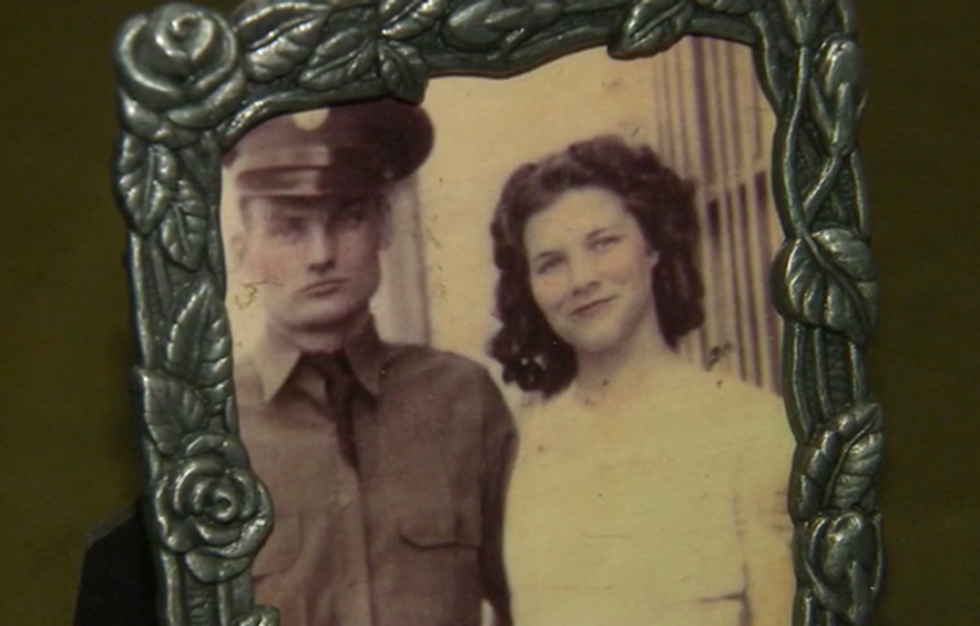 Joe and Bonnie Stowe (Image source: Ronald Stowe)
Ronald's father passed away 20 years ago, with his mother following a couple years ago. When he received the long-lost bracelet in the mail, he told WAGA that he was overwhelmed with memories about his parents.
"He was just about to go to England and the invasion of Normandy," Ronald said of his father. "I was wondering what went through his mind, did he wonder, will this be the last thing I'll send to my wife?"
Ron says that he now treasures the bracelet, adding that he plans to pass it along to his own son and grandson.
"It is amazing that the little bracelet survived all these years and found its way across the ocean to be rejoined with its family," Stowe told the Times.
—
Follow Kathryn Blackhurst (@kablackhurst) on Twitter