Due to an overabundance of caution by the Secret Service, attendance at Friday morning's CPAC sessions was sparse. A typical Friday morning at the conference would have filled the main ballroom with thousands of attendees as the doors opened at 8 a.m. Instead, speakers in the morning sessions played to a half-filled room, with more people outside of the conference than inside -- many of them were not too pleased.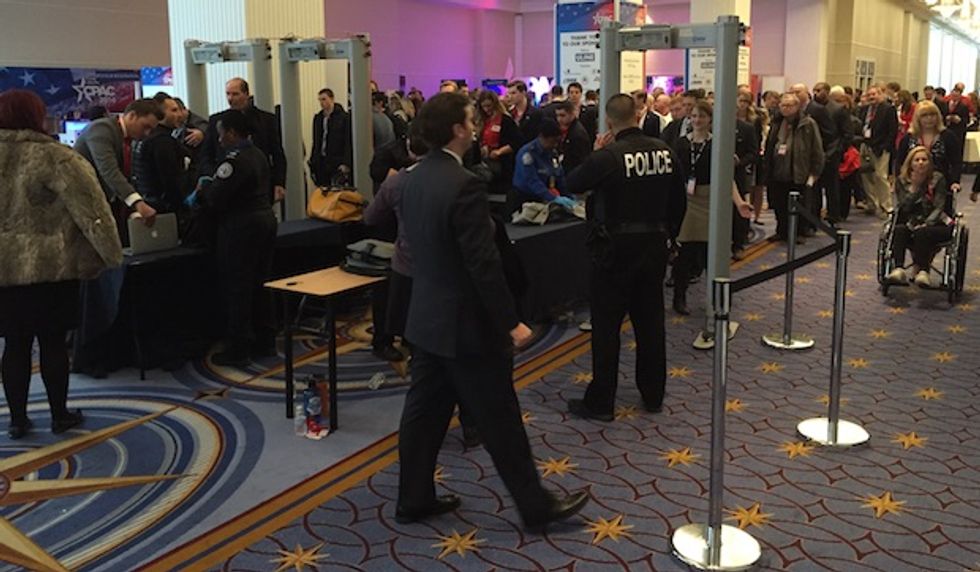 Image source: Mike Opelka/TheBlaze
The Secret Service was trying to make sure all of the VIPs (candidates, congressmen, senators and media celebrities) and the thousands in attendance were safe. The crush of attendees, however, overwhelmed the security setup, creating delays of over an hour.
CPAC management stepped in and worked with the Secret Service, eventually managing to shrink the lines considerably. Unfortunately, this did not happen until after the majority of the day's speakers had finished addressing the crowds.
Here's what we witnessed Friday morning.
__
Follow the author of this story on Twitter and Facebook: