Florida senator and Republican presidential candidate Marco Rubio appeared on CNN's "State of the Union" Sunday morning to discuss where the race currently stands post-Super Tuesday.
Rubio told CNN's Alisyn Camerota that he anticipates a victory in the March 15 Florida primary.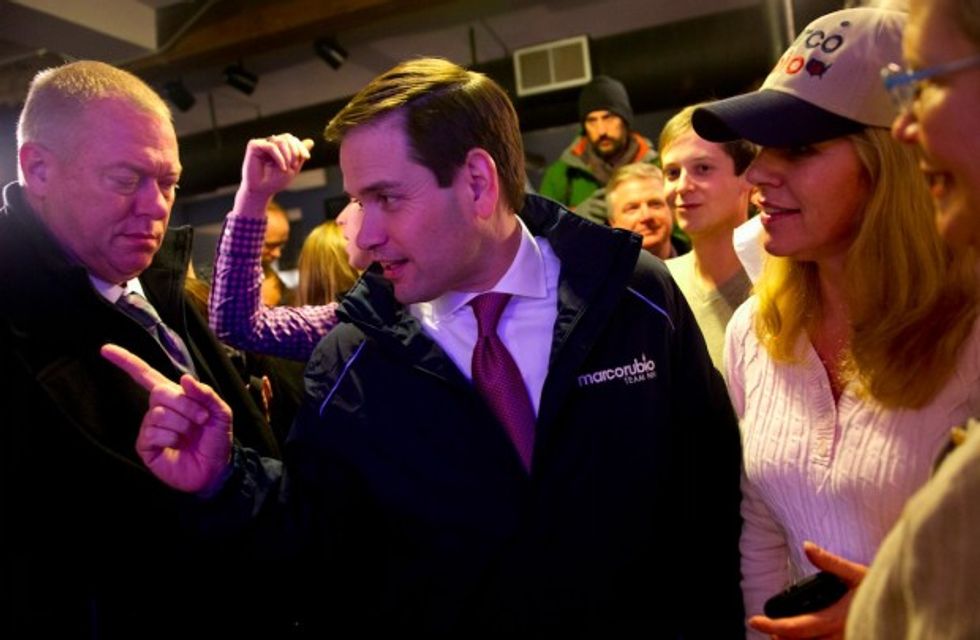 (AP Photo/Jacquelyn Martin)

"I've never based my campaign on one state," the senator said, referring to fellow GOP candidate John Kasich's announcement that if he does not win his home state of Ohio, he will leave the race. "But I can tell you this: We will win the state of Florida. We will beat Donald Trump there the way we beat Charlie Crist."
Rubio critiqued Republican front-runner Donald Trump, accusing the business-mogul-turned-politician of being inauthentic and not truly conservative.
"I have experience at beating people ... who don't say who they truly are," Rubio said. "I have experience at beating people who portray themselves to be one thing but are actually something else, and you're going to find that out on March 15 in Florida."
Earlier in the interview, Rubio explained why he thinks Trump could never be the Republican nominee.
"It is not a coincidence," he said, "that there are a plethora of young, conservative leaders in this country in their 40s and 50s — myself, Ted Cruz, Rand Paul, Scott Walker, Susana Martinez, Nikki Haley, Paul Ryan."
"Why are there so many young conservatives now serving our country?" he continued. "I'll tell you why. 'Cause we grew up in the era of Reagan. And Ronald Reagan looked and acted nothing like Donald Trump."
Watch:
.@marcorubio: "Ronald Reagan looked and acted nothing like" @realDonaldTrump https://t.co/1FIKzrf8Kb #CNNSOTU https://t.co/F9ahKknJjg

— CNN (@CNN) March 6, 2016