Two Texas bakers who are under fire after refusing to make a wedding cake for a same-sex couple revealed that the most disturbing threat they've received so far came from an anonymous individual who threatened to burn their house down and physically harm their 17-year-old son.
"Our son got a call ... where they threatened to burn our house down and violate him with a broken beer bottle," baker Edie Delorme recently told TheBlaze. "That was probably the worst."
Edie and her husband, David — the Christian owners of Kern's Bake Shop in Longview, Texas — also have an 8-year-old daughter; their 19-year-old daughter was tragically killed last year in a car accident.
Photo credit: Shutterstock
As for their teenage son who received the shocking threat, Edie said that he works very hard to intercept negative phone calls so that his mother isn't forced to listen to them. And with threats continuing to pour in, their young daughter has been staying with relatives in recent days.
Problems reportedly began for the Delormes on Feb. 17, after Ben Valencia and Luis Marmolejo came in and inquired about purchasing a cake for their wedding.
First Liberty attorney Michael Berry, who is representing the Delmormes despite the fact that no legal complaints have been filed, recently told TheBlaze that the couple had asked for a relatively standard wedding cake, but when Edie Delorme realized that it was for a same-sex wedding, she politely declined.
Explaining in a separate interview why she and David decided not to make the cake, Edie was candid, saying that wedding cakes are important centerpieces — fixtures of weddings that serve as a major "celebration of that union."
"We want to make that cake the most perfect for them, exactly what they wanted ... we really pour ourselves into it, and we take delight in seeing their joy in what we were able to create for them," she said. "That cake is used to celebrate a union. We just don't feel like we're supposed to take part in the celebration of that union, because it's a violation of our faith."
The couple explained that faith and family are the centerpieces of their lives, with David saying that they "try to live scripture every day."
"Our faith is who we are," he said.
When people call with threatening or harassing messages or place faux orders, David said that he and his family make the decision to treat each individual with love and kindness.
"We just say, 'You have a nice day,'" he said. "Scripture requires us to turn the other cheek, so that's what we do."
The couple said that they've been encouraged in recent days, as a long-term customer who is gay came in and expressed his support, purchasing goods from the bakery as he has done for years. Another same-sex couple also visited to show their support and apologize.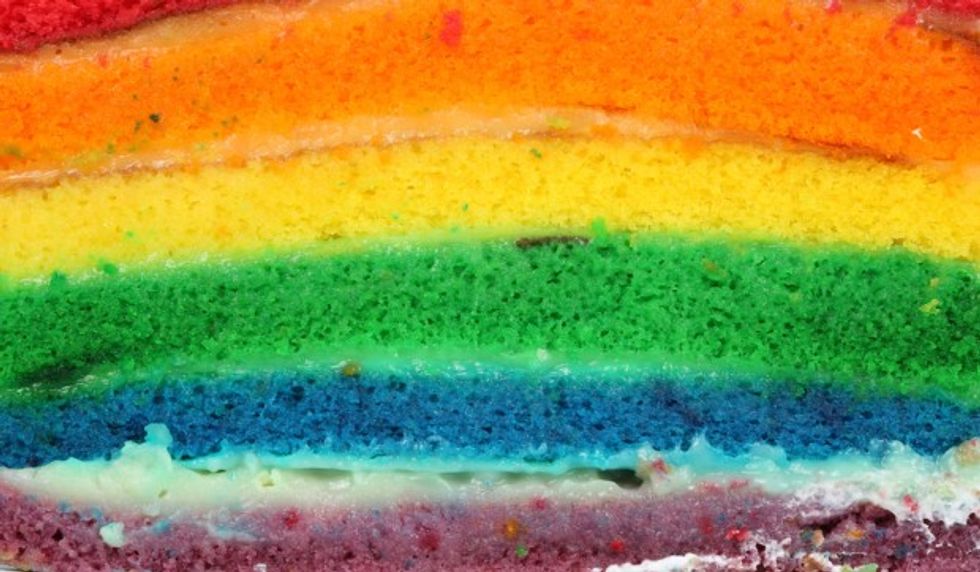 (Source: Shutterstock)
"A couple of gentleman came in ... and apologized to us, which we told them we appreciated that," Edie said.
In the end, the Delormes said that the support they're receiving far outweighs the threats and negative messages by a four-to-one ratio — something that has encouraged the family.
"We want to be treated equally in this," Edie said. "What we want for us is to be able to live our life and to have that equal treatment [to live our faith]."
As TheBlaze previously reported, the Delormes ended up in the headlines after local media caught wind of the bakers' refusal, with Valencia, one of the grooms in question, telling the Longview News-Journal that the incident made him "feel dehumanized."
"It just kind of makes you feel dehumanized," he said. "People shouldn't have to worry about going into a business, especially a public business that serves the public, and have to worry about being turned away for something, for who you are."
--
Follow the author of this story on Twitter and Facebook: