Thirteen years ago, Leigh Edwards gave birth to her son. Throughout her entire pregnancy, she was unaware of the fact that her child had Down syndrome, a piece of information she says could have made all the difference.
In an article for the Independent, the British mother wrote about her first moments with her newborn son. She gazed down at her child, only to observe that he was a "puny" and "yellow tinted creature."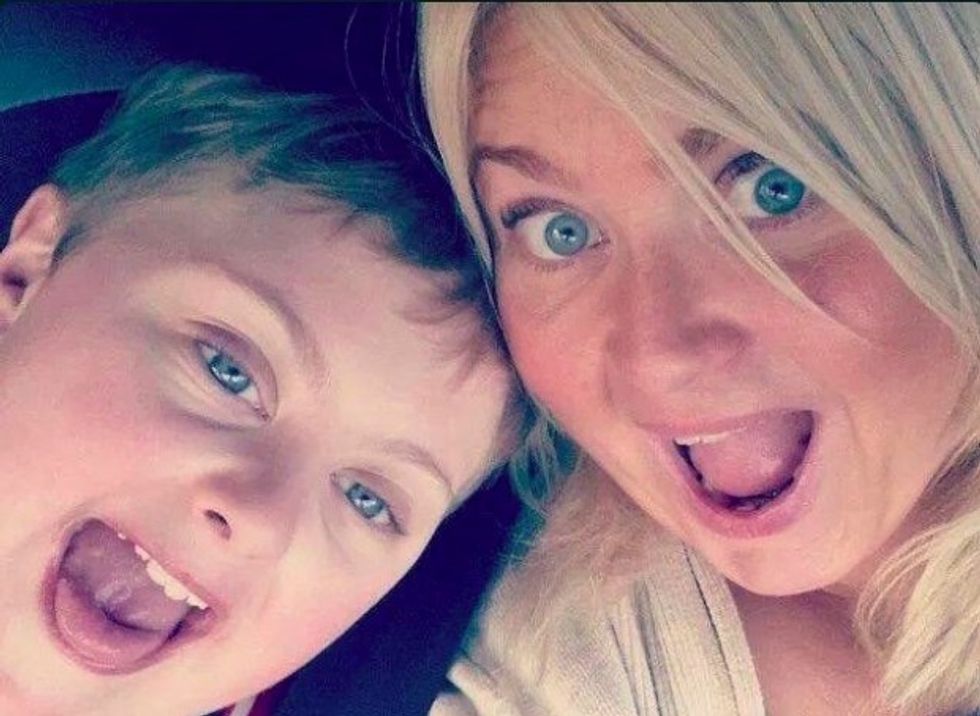 Leigh Edwards and her son. (Image via Twitter @IndyVoices)
When Edwards learned that her son had Down syndrome, her dreams of "spending the rest of [her] life as a proud and caring mother" evaporated. Looking back, she confessed that her 23-year-old self would have aborted him had she known about his genetic disorder prior to the birth.
"There is no doubt I would have chosen a termination if I had been told about my son's condition while I was pregnant," she wrote. "As an immature 23-year-old, I would have asked myself: How on earth will I be able to cope with bringing up a child with disabilities? What quality of life would he have? Would it be fair on my parents who would have to help me?"
But after more than a decade of parenthood, Edwards shared that she experienced a gradual shift in perspective. Despite the struggles that come with caring for a disabled child, she and her son are living a full, happy life together.
Today, if given the chance to go back in time, Edwards said she would still carry out the pregnancy. However, she still defends the right of women like her to choose to abort their babies because of a disability.
"My son and I are now strong enough to cope with anything, but I only have this strength through age and experience," Edwards wrote. "Unfortunately, not every woman will always have this strength to raise a disabled child, and termination can be a clear choice. Because while abortion may take a life, it can also give it back as well."
LifeNews reported that as many as 90 percent of women who receive a prenatal diagnosis that their unborn child has Down syndrome choose abortion. The pro-life site reported in 2015 that abortion after prenatal diagnosis has reduced the population of individuals living with Down syndrome in the U.S. by nearly one-third.
These statistics have led some state legislators to introduce bills that ban discriminatory abortions for babies with disabilities. Missouri and Indiana legislators are in the process of reviewing such bills. In 2013, North Dakota became the first state to prohibit discriminatory abortions.
In the United Kingdom, where Edwards lives, some families have begun petitioning the government to end selective abortions. LifeNews recently reported that Sarah Roberts, a mother of three from England, is trying to convince others that the lives of those with Down Syndrome are worth fighting for.
Roberts, whose own son has the genetic disorder, has launched a petition to stop late-term abortions on babies with Down syndrome in the U.K. The petition explains how growing medical developments are helping people with the genetic disorder to live longer, healthier lives.
According to another LifeNews report, 99 percent of people with Down Syndrome say they are happy in their lives.
(H/T: LifeNews)