A new political action committee is weighing in on recent remarks made by Republican presidential candidate Donald Trump regarding his anatomy: Trump Has Tiny Hands PAC.
Henry Kraemer, a resident of Portland, Oregon, filed paperwork with the Federal Election Commission on Monday.
"We believe that it's critically important for the American people to know about Trump's tiny baby hands," Kraemer told TheBlaze. "Say it's 3 a.m. at the White House and the phone rings, are his hands big enough to pick up the receiver? What's the point of giving him the nuclear launch codes if his stubby fingers can't press the launch button?"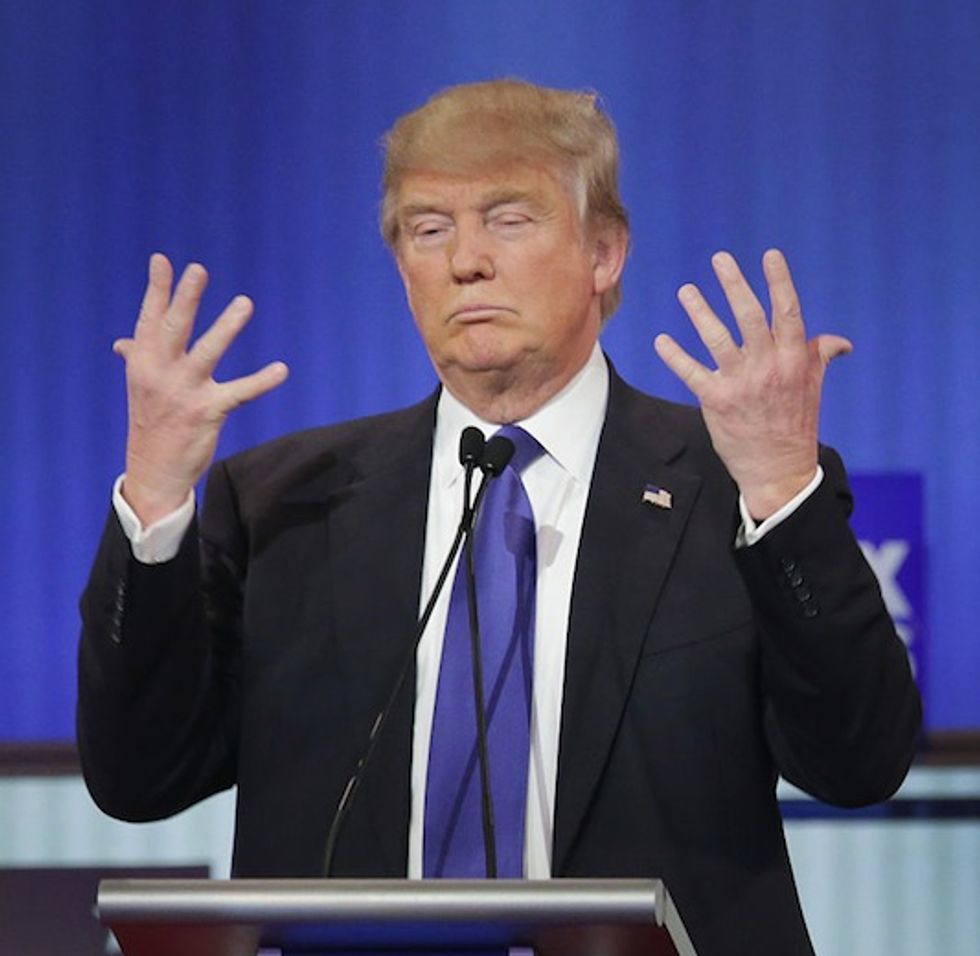 Republican presidential candidate Donald Trump participates in a debate sponsored by Fox News at the Fox Theatre on March 3 in Detroit. (Chip Somodevilla/Getty Images)
The PAC's website has a link to a petition on MoveOn.org urging Trump to "release your official hand measurements to the American public."
"The republic deserves to know," it adds.
According to the PAC's Twitter account, the group is comprised of "patriotic Americans" who are "committed to educating our fellow citizens" about Trump's "tiny baby hands."
The PAC uses the Twitter account to poke fun at Trump:
Kraemer said the response to the effort has been "really great."
"People love us, but one guy called me a trust-fund baby, which is ironic because I grew up working-class, and their candidate actually has trust-fund baby hands," Kraemer said.
Kraemer said that the group doesn't support any particular candidate but exists "simply to inform" the public about Trump's hands.