Democratic presidential candidate Bernie Sanders rejected any restrictions on late-term abortion during a Democratic town hall event that aired on Fox News on Monday night, saying that he is "very-strongly pro-choice."
Sanders' comments came after months of frustration from people on both side of the political aisle over the fact that both he and fellow Democratic candidate Hillary Clinton had not been publicly asked about abortion during seven presidential debates.
"Can you name a single circumstance at any point in a pregnancy in which you would be okay with abortion being illegal?" asked Fox News anchor Bret Baier.
Sanders responded by saying that he simply doesn't believe that the government should "be telling a woman what to do with her own body."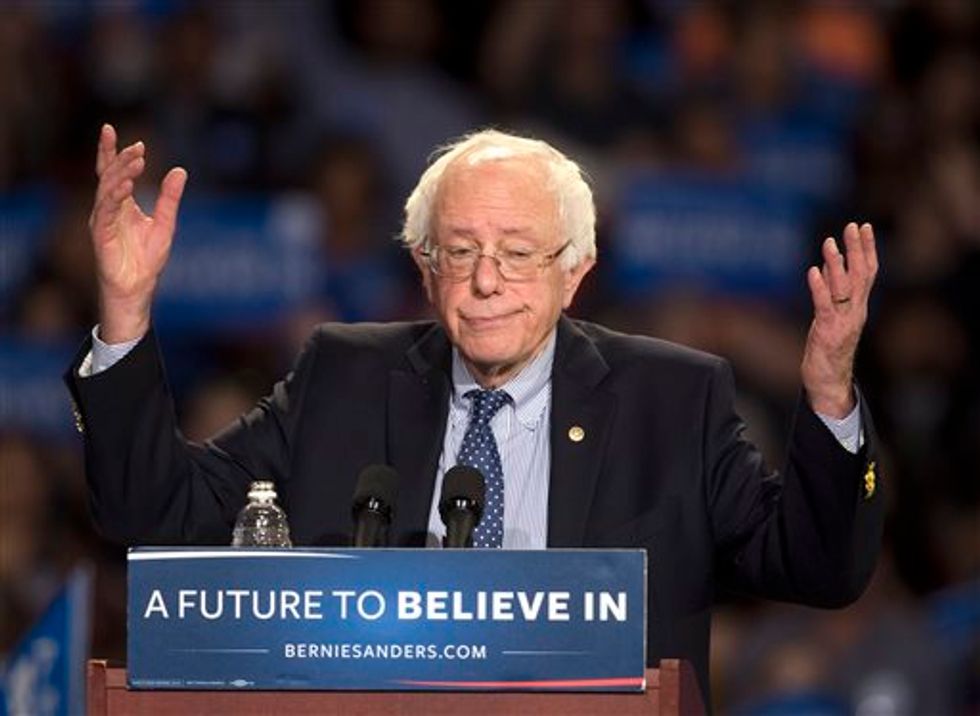 Democratic presidential candidate Sen. Bernie Sanders, I-Vt., speaks during a rally Sunday, Feb. 21, 2016, in Greenville, S.C. (AP Photo/John Bazemore)
"I think, I believe, and I understand there are honest people. I mean, I have a lot of friends, some supporters, some disagree," he said. "They hold a different point of view, and I respect that. But that is my view."
Sanders proceeded, though, to say that he hears many people speak out about making cuts to public programs.
Many times, Sanders said that these individuals say that the "government is terrible," yet, when it comes to abortion, he said that "they want to tell every woman in America what she should do with her body."
From there, Baier pushed the question a bit further, inquiring about Sanders' views on late-term abortion.
"I guess the genesis of the question is that, you know, there are some Democrats who say after five months, with the exception of the life of the mother or the health of the baby, that perhaps that's something to look at," he said. "You're saying no."
Sanders responded, "I am very strongly pro-choice. That is a decision to be made by the woman, her physician and her family. That's my view."
Watch the remarks below:
As TheBlaze previously reported, Clinton, too, expressed her views on abortion during a separate appearance, though her expressed stance was still somewhat murky when it comes to late-term procedures.
"Under Roe v. Wade, which is rooted in the Constitution, women have this right to make this highly personal decision with their family in accordance with their faith, with their doctor," Clinton said. "It's not much of a right if it is totally limited and constrained."
When Baier pressed her as to whether there are exceptions, she said, "No — I have been on record in favor of a late-pregnancy regulation that would have exceptions for the life and health of the mother."
Watch Clinton's response:
(H/T: Washington Post)
--
Follow the author of this story on Twitter and Facebook: