After Donald Trump spent considerable time plugging Trump Steaks, Trump Water, Trump Wine and Trump Magazine in his lengthy press conference following his GOP primary victories in Michigan and Mississippi Tuesday night, more than one news report has used the word "infomercial" to describe the event.
Trump seemed to indicate that all four of the branded products he mentioned were available for sale to the general public. So, TheBlaze attempted to purchase the various Trump products.
Trump Steaks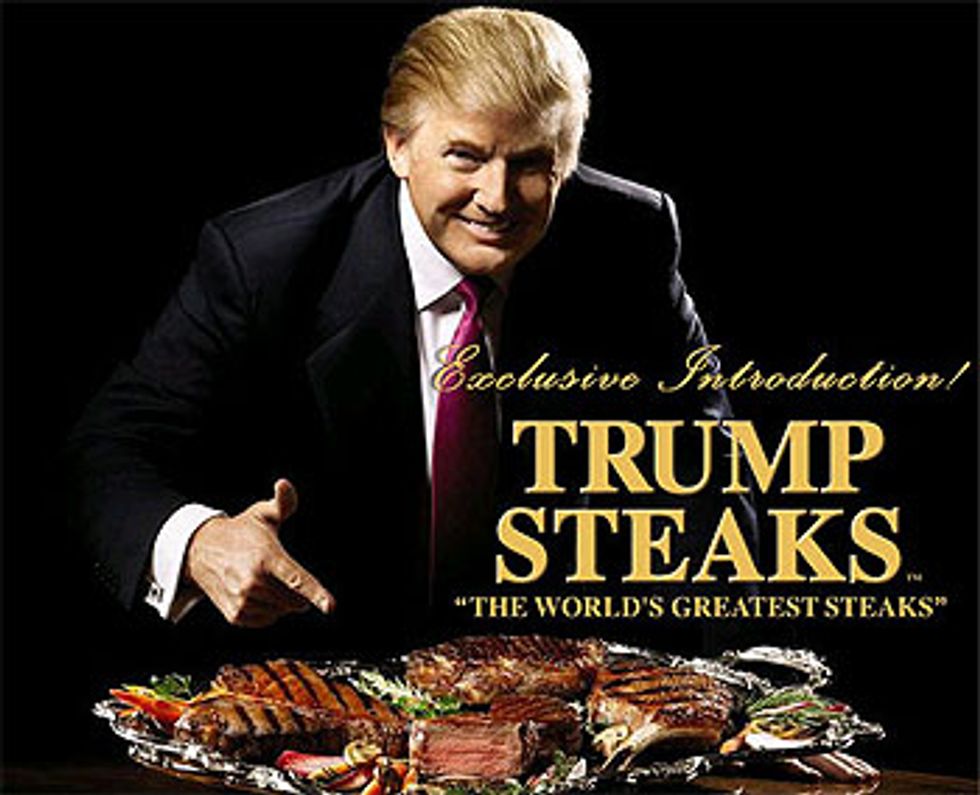 Image source: YouTube
Starting in 2007, Trump Steaks were featured in the Sharper Image catalogue, on QVC and sold online. However, the meat sales were so anemic, the product soon disappeared.
Sharper Image's Jerry Levin told Think Progress, "We literally sold almost no steaks," adding, "If we sold $50,000 of steaks grand total, I'd be surprised."
QVC's website still contains a listing for hamburgers carrying the Trump brand. However, the product is not available for ordering and the most recent review of the product is from 2008.
What about the steaks on display at the press conference? As pointed out by several outlets, they appear to be from Bush Brothers.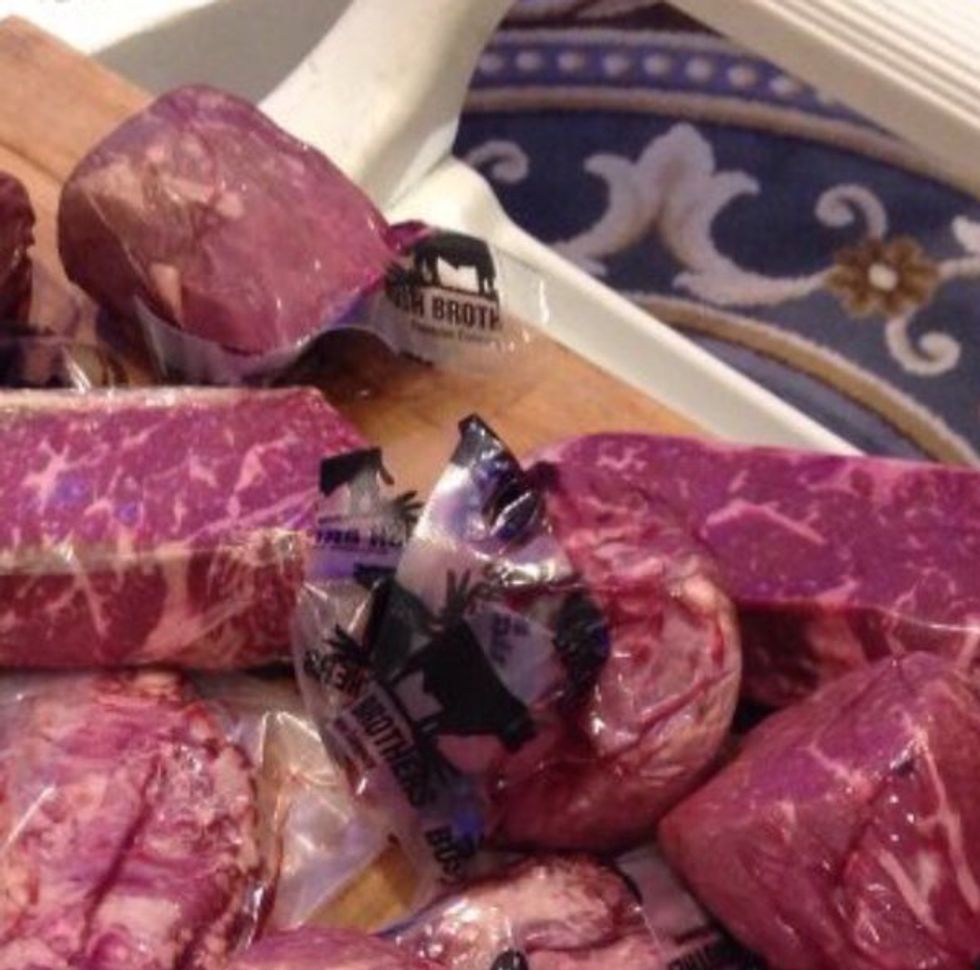 Image source: Twitter
Business Insider reports the steaks are still being served at the billionaire's properties around the world.
Trump Water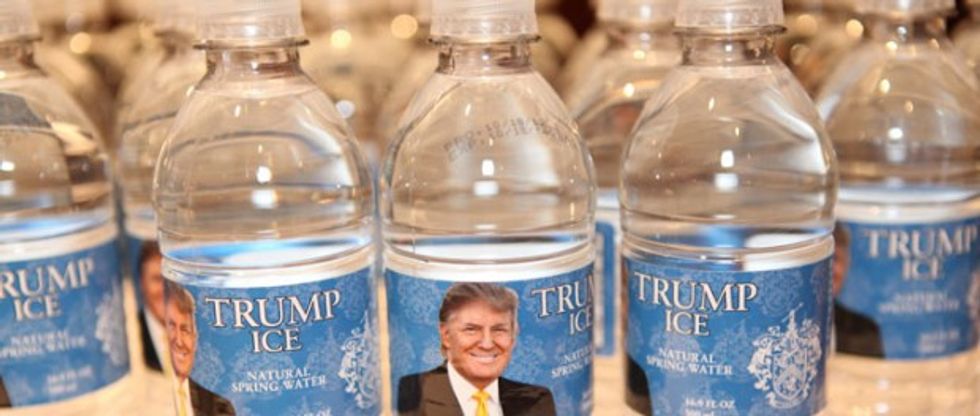 Image source: Trump.com
Trump Ice, a natural spring water, is available for purchase inside Trump Tower in New York City. Additionally, the company's website says the water is "proudly served at Trump Hotels, Restaurants and golf clubs worldwide."
Trump Wine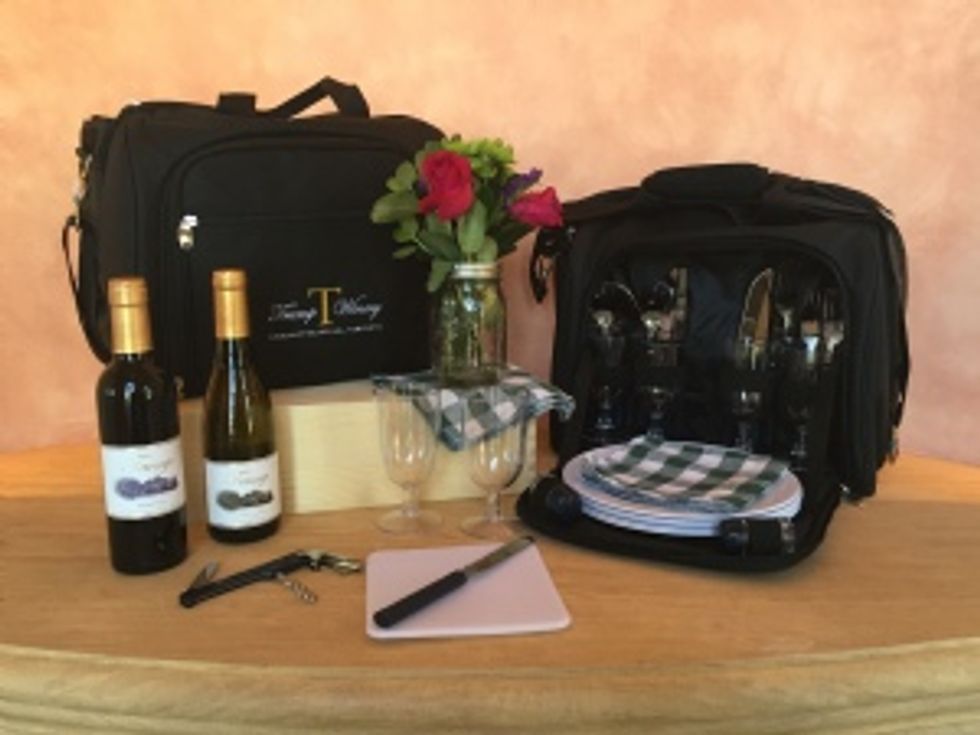 Image source: TrumpWinery.com
The Virginia-based Trump Winery is a 1,300-acre estate offering red, white and sparkling wines from grapes first planted in 1999. The candidate's son, Eric Trump, is president of the winery. The operation has a tasting room, a connection to a luxury hotel with views of the vineyard and is also a destination for events like weddings.
Trump Magazine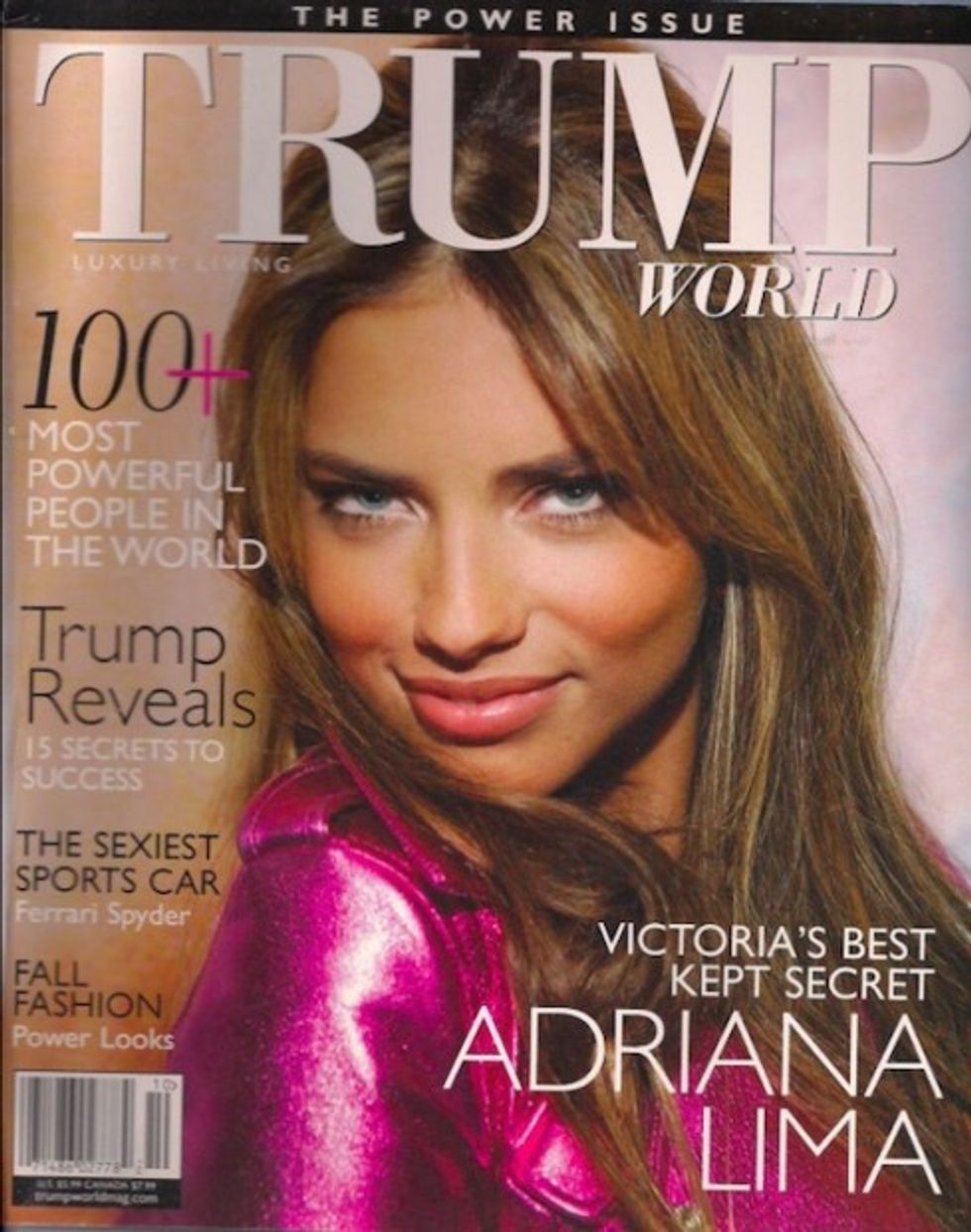 Image source: eBay
New York's Daily News called the failed Trump World magazine "wealth porn" in early February.
The glossy magazine launched in 2007 and was available quarterly until 2009.
Despite the fact Donald Trump tossed a copy of the magazine to people in the crowd at his press conference Tuesday, the magazine is not currently available on newsstands.
TheBlaze has asked the Trump campaign where interested readers can find the magazine. We will update this post when we receive a response.
—
Follow the author of this story on Twitter and Facebook: