Rush Limbaugh said on his radio program Friday that he still believes Sen. Ted Cruz (R-Texas) can defeat Donald Trump and secure the Republican nomination.
The conservative talk show host offered his thoughts after a listener called in to ask.
"My question is: Do you think that Cruz still has an honest chance to win?" the caller asked, according to an online transcript.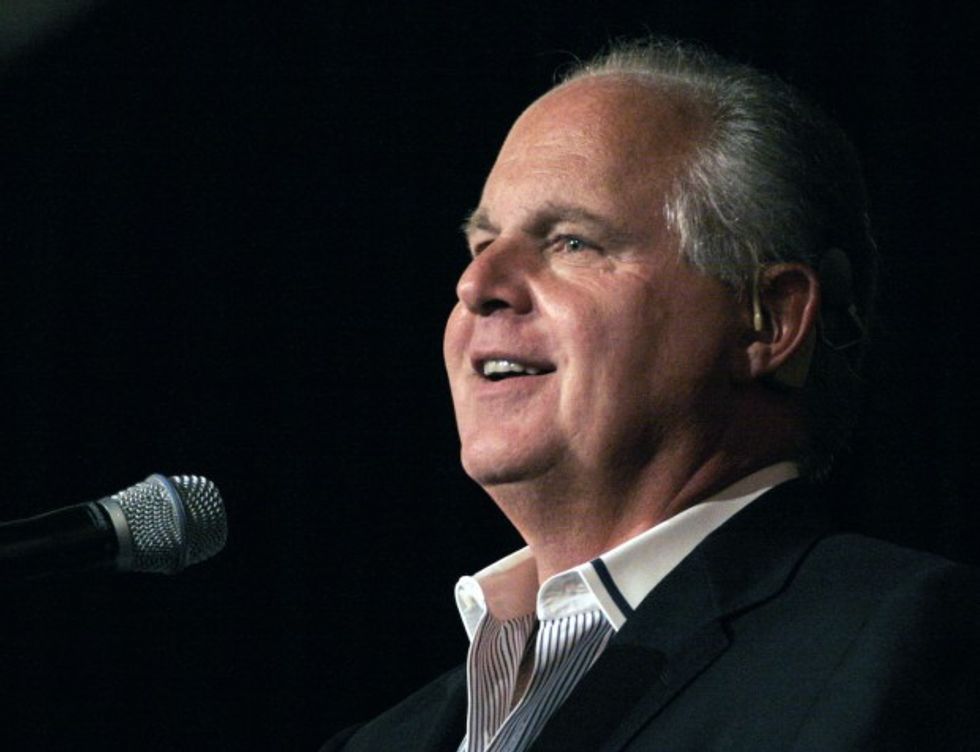 Radio talk show host and conservative commentator Rush Limbaugh speaks at "An Evenining With Rush Limbaugh" event May 3, 2007 in Novi, Michigan. The event was sponsored by WJR radio station as part of their 85th birthday celebration festivities. (Bill Pugliano/Getty Images)
Limbaugh noted Cruz's position in second place, but qualified that by contending the Texas senator "has been ignored from the first day of his campaign."
"Whatever the news of the campaign is, day to day, he is not in it," Limbaugh said. "And particularly from last summer through the fall and winter, he was not there. The news was always about Trump, but then it was either about Jeb or Marco or Governor Christie. Even at the debates."
He added, "They have not treated him as a viable candidate."
Limbaugh argued Cruz "is routinely one of the speakers at each debate," but said that "the party has not lifted a finger to help him."
"So you're asking me if I think Ted Cruz can win? Yeah, I do," Limbaugh said. "I don't think it's anywhere near over yet."
"Everybody wants you to believe that it is," the radio host added. "Everybody wants you to believe one of two things: It's over, Cruz is not gonna get there, Trump is, and we're gonna go to a contested convention and it's gonna be between Kasich and whoever else the establishment can throw up. It still amazes me."
Limbaugh concluded, "And here, again, nobody's talking about Ted Cruz. And he's there every day, and he's out campaigning. He's going everywhere, and he is in second place despite all of the obstacles that have been put in his way. So I think he can win."
—
Follow the author of this story on Twitter and Facebook: