Pop star Madonna is under fire for pulling down a fan's top and exposing her breast to the audience during a concert in Brisbane, Australia on Thursday evening.
Madonna invited the fan to join her on stage.
"Oh s---," Madonna said after pulling down her top. "Oh sorry, sexual harassment."
"You can do the same to me if you like," Madonna added.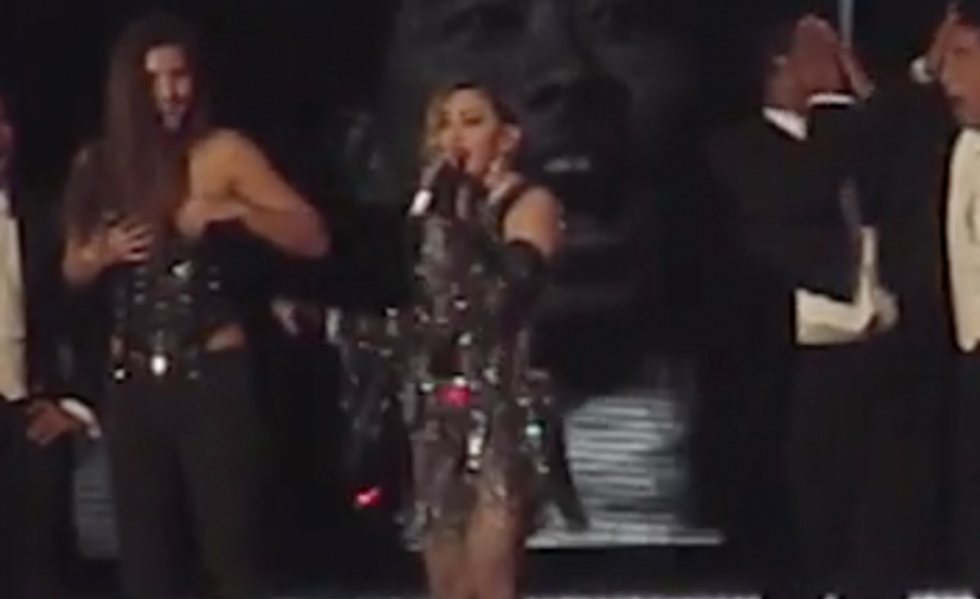 Daily Mail
The fan, Josephine Georgiou, 17, told Daily Mail Australia that "there was no bad intentions, it was just love and fun up there."
She denied media reports that she was "humiliated" by the incident. Watch the censored video of the incident below:
Georgiou told the Courier Mail, "Only I get to decide if I'm humiliated or not – why would people assume I am humiliated by my own breast, nipple or body?"
"I didn't realize my boob was such a big deal, it was nothing to me," Georgiou added.
Georgiou's mother, Toni Georgiou, wrote on Facebook, "Madonna just spanked my daughter, so proud."
"Just so everyone knows, Josephine wasn't 'humiliated' like the media are reporting. She was thrilled to bits and had the time of her life," Toni Georgiou added.
In an interview with Daily Mail Australia, Toni Georgiou reiterated her Facebook comments.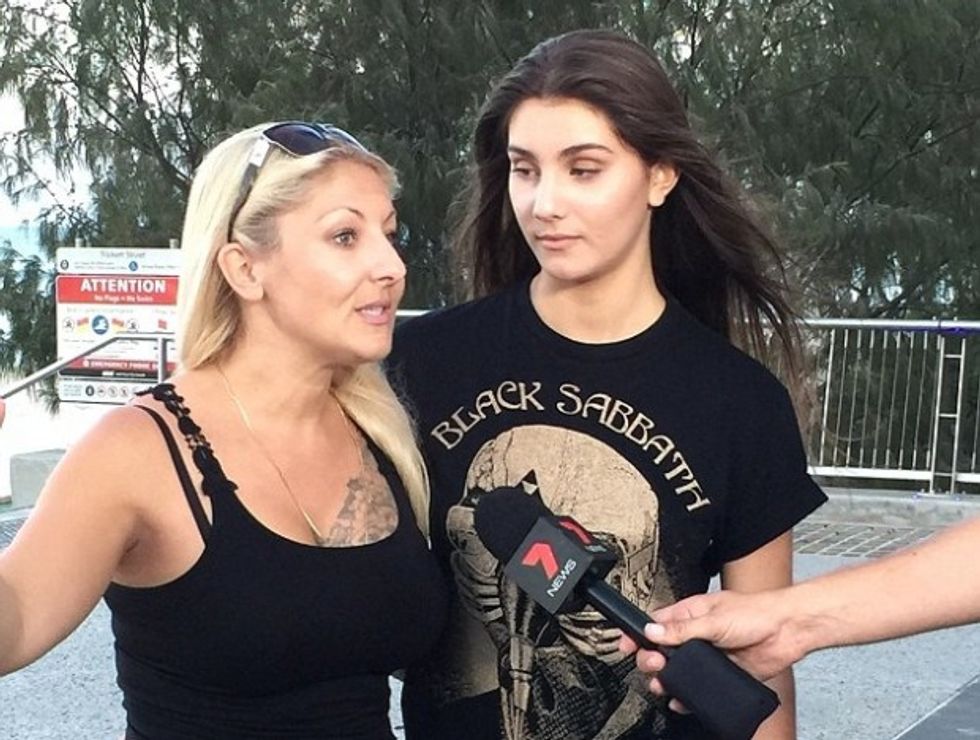 Josephine and Toni Georgiou (Image source: Daily Mail Australia)
"I don't condone that sort of thing, but I'm saying that it was a unique situation,' Toni Georgiou said. "It is quite serious that she's a minor - people are saying what if this was a male performer, what if it was some else's daughter - well it wasn't another man and it wasn't another girl it was Madonna and my daughter."
"It's Josie's business, her unique experience and she wasn't upset about it," Toni Georgiou added. "My daughter is a fierce feminist in the way I raised her. It's something that she'll probably cherish for the rest of her life."
---