One Georgia mother was shocked when she recently discovered the cause of her 4-year-old daughter's mysterious illnesses that had been plaguing her for several months: a hidden basement room that appeared to be covered in black mold.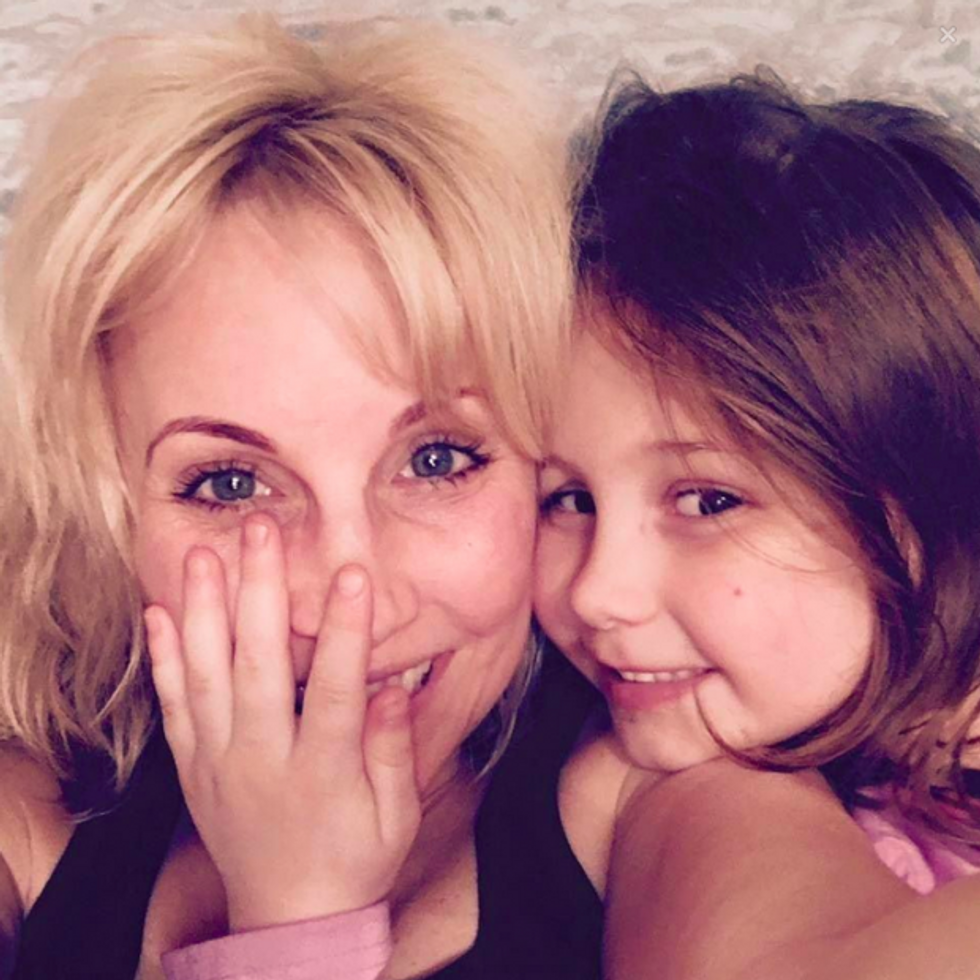 Cherlyn and Olivia Woody (Image via Facebook/Cherylyn Woody)
Cherylyn Woody and her daughter, Olivia, had moved into their rental home in Duluth, Georgia, in 2014. But after five or six months of living there, Woody noticed that her daughter began to experience "deep chest wheezing," coughing, sinus drainage and watery eyes, according to an interview that she gave to HLN's Nancy Grace. But after Woody took Olivia to a pediatrician, who prescribed her with an inhaler, she still saw no improvement in her daughter's condition. And Woody began to fall ill as well.
The final straw came when test results found eight different fungi inside her daughter's sinuses, according to WSB-TV. That's when Woody decided to call in Bio-One Atlanta to inspect her rental home.
"I rented the home, and I had no idea this room even existed until myself and my daughter became increasingly ill and finally figured out it had to be environmental and had the home inspected," Woody told Grace.
Although the inspectors initially found nothing to be amiss in the home, further investigation produced the startling discovery.
Shocking pictures: Mom finds deadly mold in hidden room at apartment rental?https://t.co/C0XeCIyLsk https://t.co/YO3HNh9OhH

— HLN (@HLN) 1458257160.0
"Upon further investigation I pulled this board right over, and we found a room segregated from the rest of the house," inspector Paul Cervino told WSB, adding that the room had been hidden out of view. "We noticed there is a flight of stairs that leads into an access point that has recently been covered up with sheet rock and plaster."
"It was hidden; I had no idea there was a room under the house," Woody added.
Monica Gilroy, an attorney for the property management company, stated that the rental company both was unaware of the hidden basement room's existence and the mold infestation in their property when they let out the property to Woody and her daughter.
"My clients will be conducting their own mold testing of the Property," Gilroy said in an emailed letter to WSB. "As to allegations that the Property has a 'hidden' portion of the house, my clients have no knowledge of the same. In fact, on Friday afternoon, they sent their own staff member to look at the Property and were directed to a crawl space area under the home, not in the main portion of the Property."
(H/T: Daily Mail)
—
Follow Kathryn Blackhurst (@kablackhurst) on Twitter