When Pollster Frank Luntz spoke to a group of Florida Republican and Democratic voters who vehemently oppose both Hillary Clinton and Donald Trump as presidential candidates, he asked them to explain their reasoning for disliking both candidates.
After showing the them a clip of Clinton attempting to say that she always "tries" to tell the truth, Luntz asked the voters for their opinions. Luntz's video clip, which was featured on CBS "Face the Nation," displays the voters's reactions as they freely speak their minds concerning both presidential frontrunners.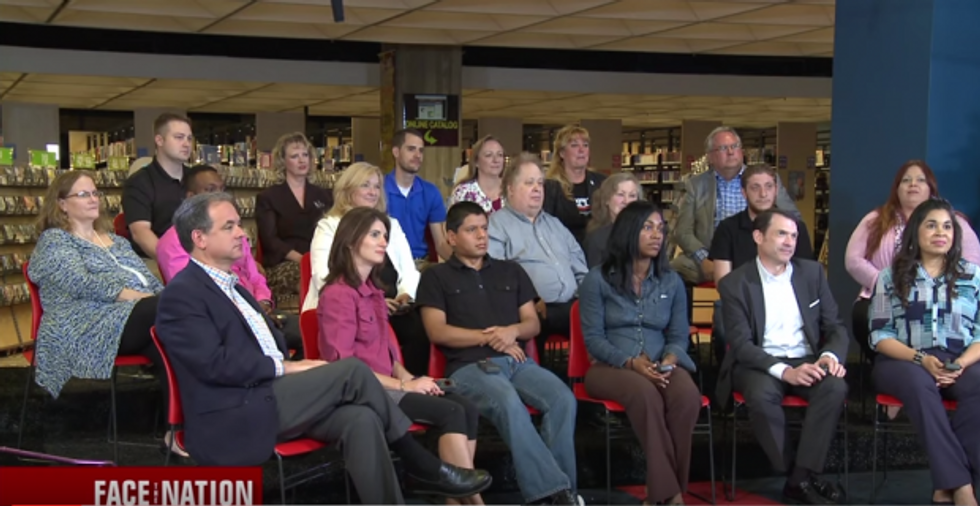 Image source: YouTube
"You don't trust Hillary Clinton?" Luntz asked.
"Not at all," a man replied.
"You don't trust Donald Trump?" Luntz countered.
"Not at all," the group replied.
"I mean, Hillary Clinton hasn't done anything that has made her qualified," a woman explained. "I'm sorry to say she's a flip-flopper."
"You could turn off the sound and still see on her face that she was lying. She was the worst liar I think I've ever seen in my life," another woman said.
"She lied about lying," another woman cried out.
Watch the clip below:
—