A 35-year-old Texas mother confessed to placing her 2-year-old daughter in an oven after the child was transported to a hospital to receive treatment for her burns Thursday evening, according to the Somervell County Sheriff's Department.
Tasha Shontell Hatcher confessed to witnesses that she put her daughter in the oven before deputies arrived at the Glen Rose home in Somervell County in response to reports that a child had suffered second and third degree burns, according to WFAA-TV.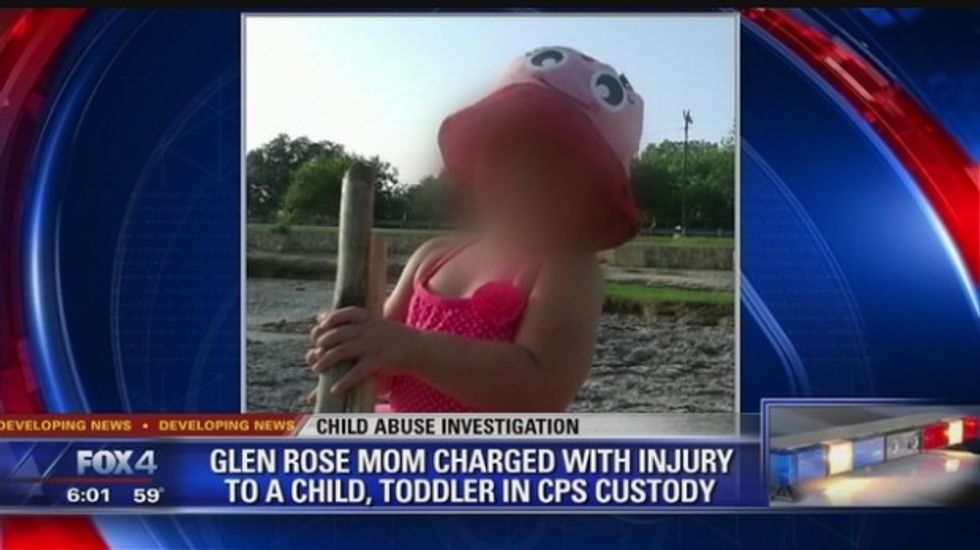 Image source: KDFW-TV
The toddler was transported to the Texas Health Harris Methodist Hospital in Fort Worth for treatment before being taken by air ambulance to Parkland Hospital in Dallas, WFAA reported. Sommervell deputies, Texas Rangers and Child Protective Services are reportedly investigating the case as Hatcher faces charges for administering serious bodily harm to a child. Her daughter will be placed in foster care after she is dismissed from the hospital.
A friend of Hatcher's who spoke with KDFW-TV under condition that her name not be publicly released told the TV station that many in Glen Rose are "shocked" in the incident's aftermath because Hatcher had always seemed to be an "attentive" and "loving" mother.
"I really would have never, ever — never, never expected this out of her. Never," the friend told KDFW. "I wasn't even sure when I heard it that it was true. It just doesn't sound — it's unimaginable."
A spokesperson for Child Protective Services confirmed to KDFW that the agency has taken custody of the girl, and her uncle said that he and other family members are not allowed to visit the girl or have any contact with her during the ongoing investigation.
Hatcher currently is being held in jail on $300,000 bond.
—
Follow Kathryn Blackhurst (@kablackhurst) on Twitter