A Pennsylvania dad was arrested Sunday after a drinking party involving hundreds of underage kids allegedly occurred at his home the night before. Abdul Ahmaddiya, 54, now faces multiple charges, including corruption of minors and furnishing alcohol, the Delaware County Daily Times reported.
Ahmaddiya's wife, Nichelle Davis-Ahmaddiya, 45, was arrested Monday shortly after she arrived at police headquarters to post 10 percent of her husband's $2,500 bail. She faces similar charges, police Superintendent Michael Chitwood told the Daily Times.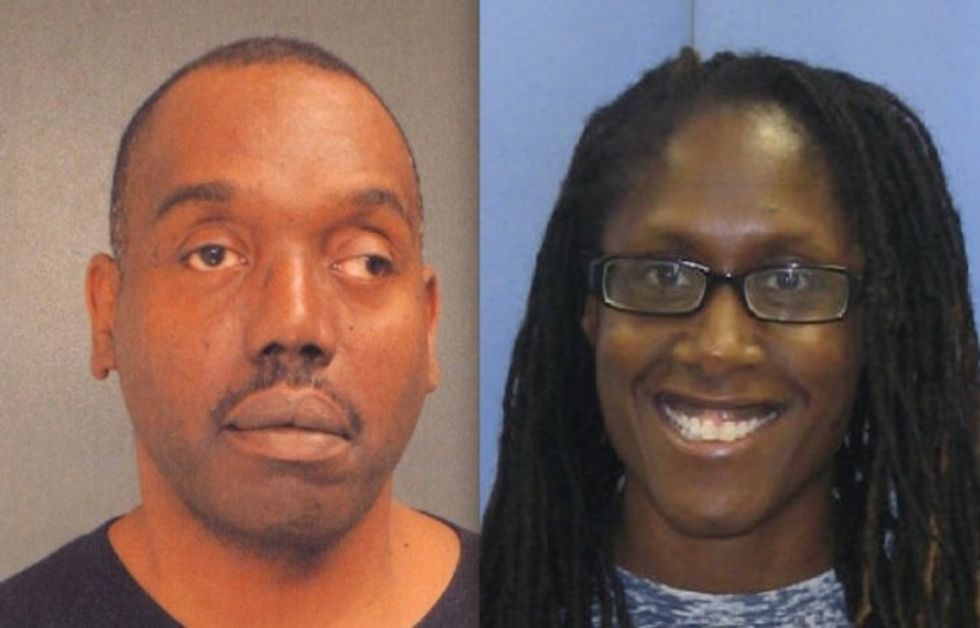 Abdul Ahmaddiya, left, and Nichelle Davis-Ahmaddiya. (Image via Twitter @thephillyvoice)
The party the Ahmaddiyas reportedly hosted involved more than 300 teens inside and outside of their home, according to Chitwood.
"It was the house from hell Saturday night," he said. "There were 300 teenagers smoking dope, drinking beer, drinking whiskey."
Police arrived at the home at around 10:30 p.m. Saturday evening after receiving multiple complaints about noise and disorderly conduct, the Daily Times reported.
"It was totally out of control," Chitwood said. "When police pulled up, there were at least 100 kids outside, out front, out back. They bolted … Police go inside, and there's at least another 200 kids … they go out the windows, out the back door."
Chitwood tweeted after the event that the parents saw "nothing wrong" with their actions:
About 300 teens at a underage drinking party (UAD). Homeowners see nothing wrong. @UDPolice does and action will be taken guaranteed.

— Michael J. Chitwood (@ChiefMChitwood) March 20, 2016
According to the superintendent, Ahmaddiya was "drunk and nasty" when he was met by officers inside the house. Chitwood said that Davis-Ahmaddiya was also home when police arrived.
The couple's juvenile daughter, 17, received a citation for furnishing alcohol, Chitwood added.
(H/T: Delaware County Daily Times)