Police in Tennessee are investigating a disturbing photo posted to a local news outlet's Facebook page showing two toddlers with their hands and mouths duct-taped.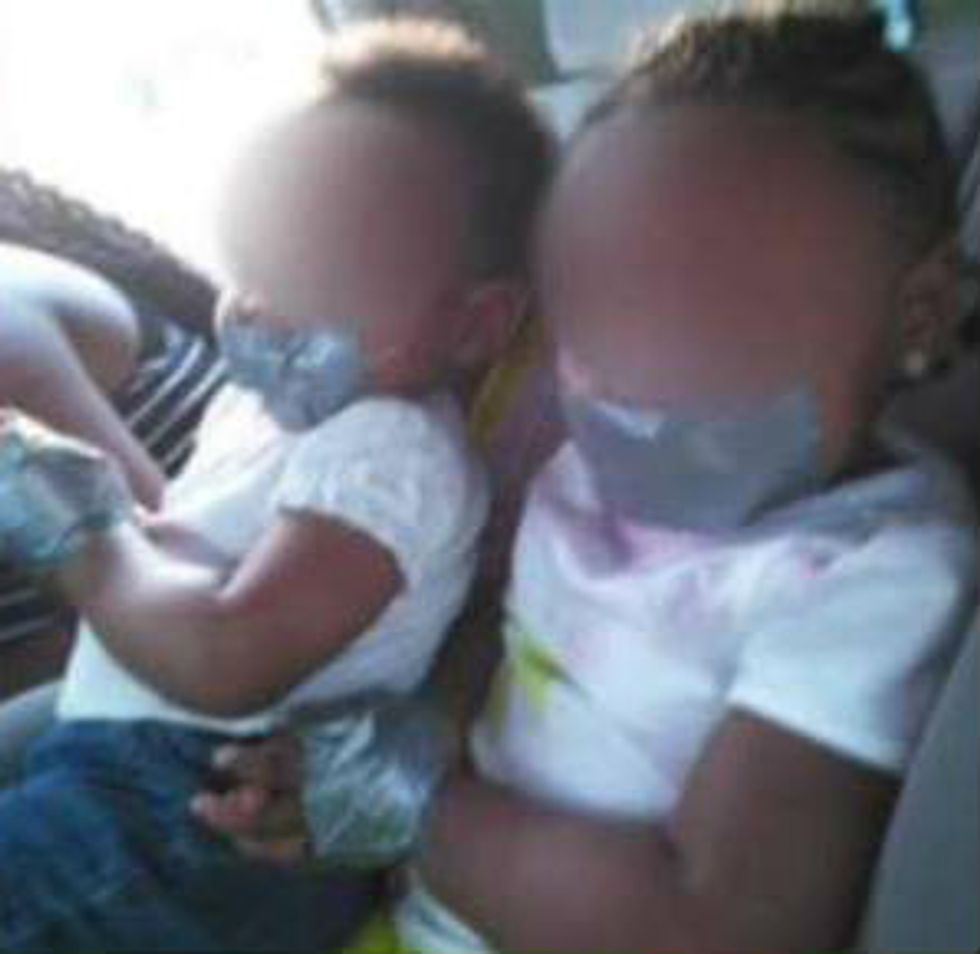 Image source: WHBQ-TV
The Memphis Police Department is working to identify  Jaton Justsilly Jaibabi, the Facebook user who reportedly posted the photo. That user's profile, however, has since been deleted.
The caption above the photo read, "Kids for sale 45% because they bad," according to WHBQ-TV.
"It's child abuse, hands down child abuse," Dreyia Johnson said when she saw the photo.
"That's tragic. I mean, who does that. I mean those are two innocent babies," Johnson added.
The Memphis Police Department and the Tennessee Department of Children's Services are investigating the incident, but no charges have been filed yet.
"We have leads onto the location of the children and the person responsible," MPD spokesman Wilton Cleveland told WHBQ. "Of course, our biggest concern is the children, and what kind of affects this could have on those children."
—
Follow the author of this story on Twitter and Facebook: