NEW ORLEANS (TheBlaze/AP) — A job interview was in progress when a thief grabbed cash from the till at a fast food restaurant. The manager conducting the interview then blocked the door, and the applicant grabbed the thief's arms.
Eighteen-year-old Devin Washington got the robber — and the job — at a Popeyes Famous Fried Chicken restaurant in eastern New Orleans.
Manager Danyanna Metoyer said the robber asked the cashier to change a dollar Saturday afternoon and "just reached over the counter and stuck his hand in the change drawer."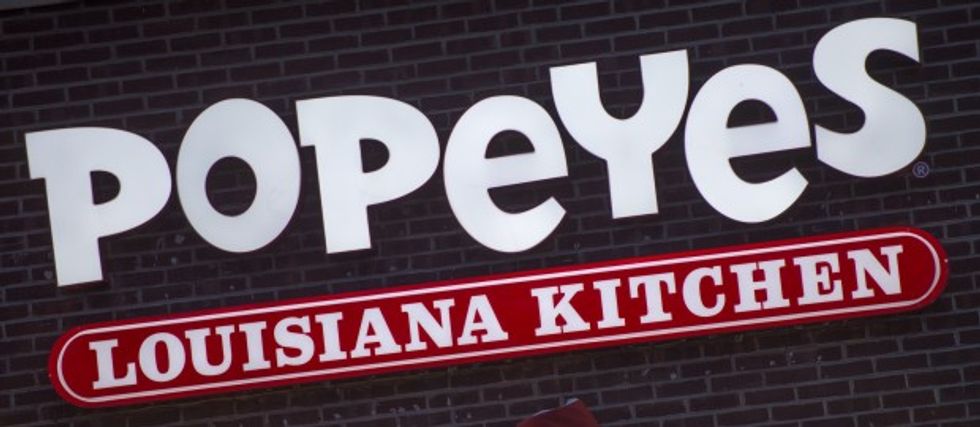 Paul J. Richards/AFP/Getty Images
Police said in a news release that assistant manager Dominique Griffin grabbed the man's arm, but he broke away from her and headed for the door.
But Metoyer was there to block him. "My upper-body strength was stronger than his," she said Sunday morning.
"We hadn't made hardly any money," Metoyer said, adding, "He wasn't going to take the $300 to $400 we probably had made. We needed our money."
Washington said, "I got up and bent his arm back." He said he didn't know whether the man had a gun but wasn't scared.
Washington and cook Michael Ford held the thief until police arrived, said Metoyer.
Police said 50-year-old Pablo Ciscart was arrested on a simple robbery charge. It wasn't clear whether he has an attorney who could speak for him.
Metoyer said she and Griffin already had decided to hire Washington but hadn't had a chance to tell him when the theft occurred.
"You're hired. You earned it," Metoyer told Washington following the incident.