An official with Turkish President Recep Tayyip Erdogan's Justice and Development Party, known as the AKP Party, was reportedly kicked out of her position after evoking outrage with a tweet wishing death on the Israelis wounded by an Islamic State-linked suicide bomber Saturday.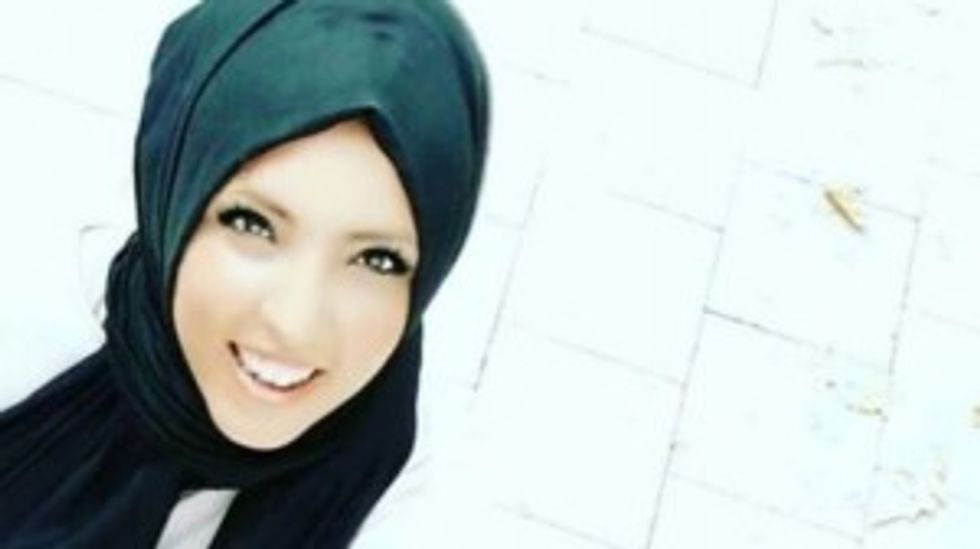 Irem Aktas, an official with Turkey's ruling AKP Party, reportedly wished that the wounded Israelis would die. (Image source: Twitter)
"I wish that the wounded #Israeli tourists were dead," Irem Aktas Twitter feed said. The Times of Israel identified her as a board member in the women's branch of the AKP Party in an Istanbul neighborhood, while the Jerusalem Post wrote that she headed media relations and women's outreach in that party branch.
Three Israelis were killed in Saturday's attack in Istanbul, two of them dual U.S.-Israeli citizens. An Iranian was also killed, according to Turkish officials.
The tweet's sentiment was not shared by more senior Turkish officials, including Prime Minister Ahmet Davutoglu, who conveyed his condolences to Israeli Prime Minister Benjamin Netanyahu and called the incident a "heinous attack."
Israeli foreign ministry spokesman Emanuel Nahshon called the tweet "a shocking and ugly statement."
"How much evil, hatred and inhumanity can one have to express oneself in such a way?" asked Israeli Transportation Minister Yisrael Katz.
Aykan Erdemir, a former Turkish lawmaker who is now a senior fellow at the Washington-based Foundation for Defense of Democracies, posted an image of the offensive tweet before Aktas deleted it and closed her Twitter account.
AKP official tweets right after the #Istanbul attack. " I wish that the wounded #Israeli tourists were dead." pic.twitter.com/wjZ80pjJDv

— Aykan Erdemir (@aykan_erdemir) March 19, 2016
Turkey's Daily Sabah reported that the tweet had sparked outrage on social media in Turkey.
According to the Daily Sabah, the AKP said it was taking steps to remove Atkas from the party over the tweet, quoting Hatice Yucel, the chairman of the Women's Branch of AKP in the same district in which Atkas served.
Yucel said that the tweet did not reflect the party's views and expressed her condolences to the victims, wishing a speedy recovery to the wounded.
Israel and Turkey have reportedly been working to mend their strained relations of recent years.
Israel has previously sent search and rescue teams following natural disasters in Turkey, including after the 1999 and 2011 earthquakes. According to news reports in 1999, Israeli crews rescued 12 trapped Turkish earthquake survivors.