Donald Trump's campaign manager has called female reporters late at night and made unwanted romantic gestures to them, according to a BuzzFeed report published Monday.
Unidentified journalists told the news website that campaign manager Corey Lewandowski had more than once hit on women in the press corps while "often not sounding entirely sober."
According to BuzzFeed, a joke among some reporters is that women would be better off avoiding Lewandowski's calls at certain hours.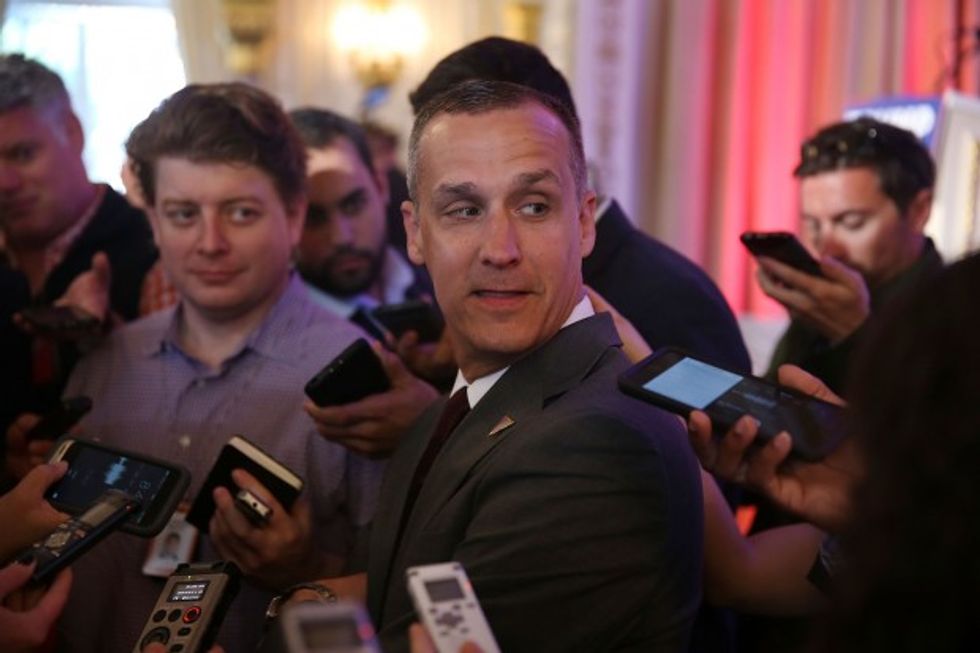 Joe Raedle/Getty Images
The Trump campaign adamantly denied the charges and slammed the article and one of the journalists, McKay Coppins, who authored it.
"The recent Buzzfeed story is false," spokeswoman Hope Hicks said in a statement provided to TheBlaze. "This Buzzfeed reporter has an established track record of inaccurate posts about Mr. Trump, and has been repeatedly wrong on everything from claims that Mr. Trump would never run to this latest nonsense."
Hicks added, "After months upon months of repeated attempts to malign Mr. Trump, it has become clear some have turned their attention on Corey, a political professional who has worked tirelessly to Make America Great Again. Corey is a loyal aide and trusted advisor to Mr. Trump, and is otherwise a private citizen who does not deserve anonymous, disparaging and totally false accusations and will fight back will all available legal remedies peddled by this disgruntled blogger."
The allegations against Lewandowski come after ex-Breitbart reporter Michelle Fields filed a criminal complaint against him, alleging he assaulted her at a news conference. Lewandowski also came under fire over the weekend after video appeared to capture him grab the shirt collar of a protester at a Trump rally.
—
Follow the author of this story on Twitter and Facebook: