The co-hosts of ABC's "The View" appeared to soften a little on GOP presidential frontrunner Donald Trump on Tuesday, admitting that his foreign policy positions don't seem all that outrageous in the aftermath of the deadly terror attacks in Brussels.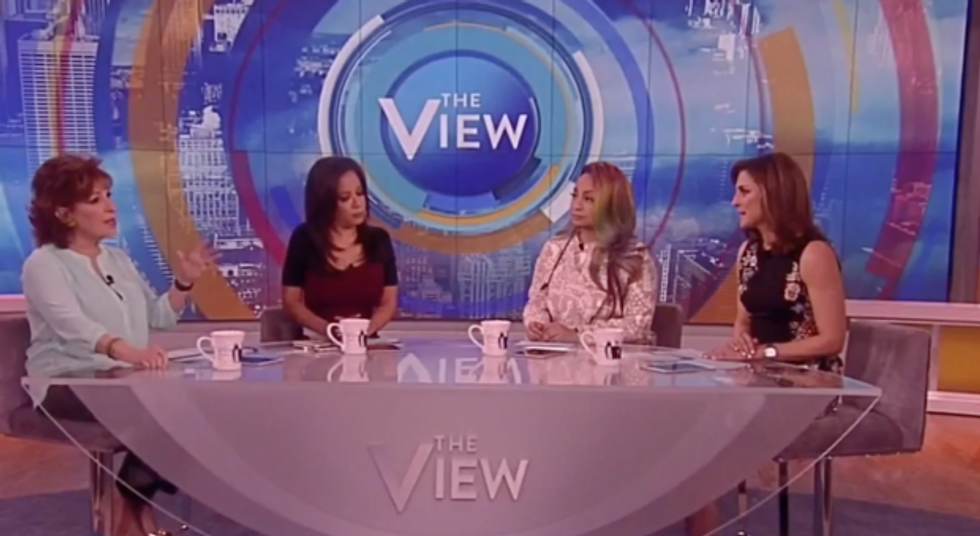 Joy Behar, an outspoken critic of Trump, pointed out that the Republican was "right" about the Iraq invasion being a "huge mistake" and everyone seemed to be in agreement that Trump accurately noted in January that "there's something bad going on" in Brussels.
"He was right, so his foreign policy isn't so outrageous," co-host Sunny Hostin said. She later added, "I can't believe I'm feeling this way, but he seems reasonable today."
Co-host Paula Faris also expressed some shock that Trump was seeming more like the "voice of reason" on terrorism.
After making it clear she's not a big fan of Trump's, Raven-Symone admitted Trump uses the "verbiage you use when you close the door to your house and you say it to your family."
Watch the video below:
---