A growing consensus of national polling shows that Republican businessman Donald Trump would lose to Democratic front-runner Hillary Clinton in a general election match-up, whereas Texas Sen. Ted Cruz or Ohio Gov. John Kasich would prove to be more formidable general election candidates against the former first lady.
Four new polls, which were released Wednesday and Thursday, show the emerging pattern — one that doesn't favor the GOP front-runner. In each poll, Clinton handedly defeats Trump.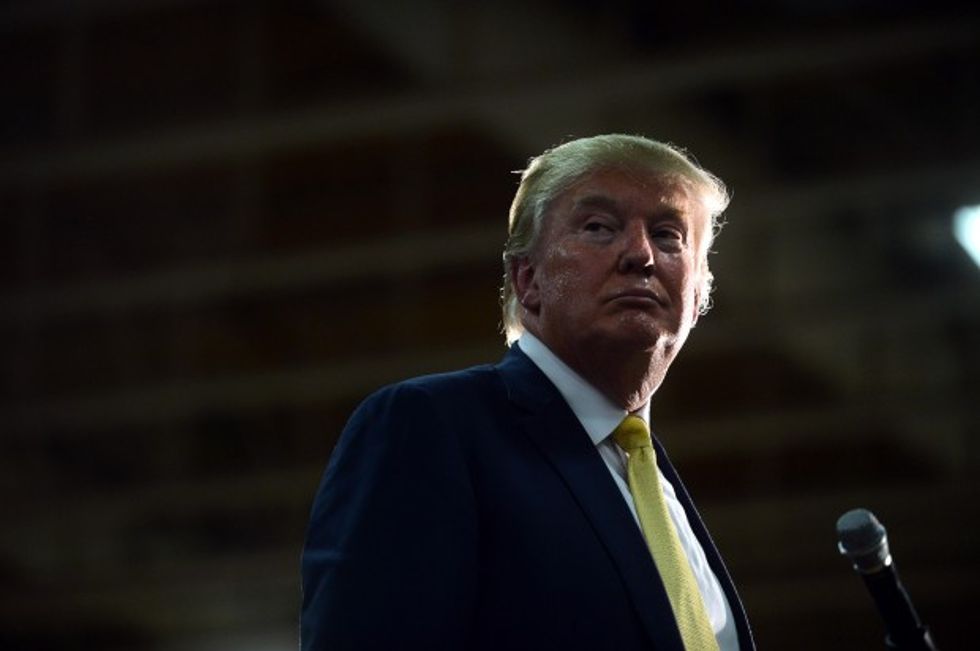 Darren McCollester/Getty Images
According to Wednesday's Fox News and Bloomberg Politics polls, Trump would lose to Clinton in a general election match-up by double digits. The Fox poll found that the former secretary of state would best the Manhattan mogul by 11 points, 49 percent to 38 percent. The Bloomberg poll, however, found that Clinton would win by a much larger margin over Trump —18 points, 54 percent to 36 percent.
Thursday's polls, one from Monmouth University and the other from CNN/ORC, again found that Trump would lose to Clinton in November by double digits if he is chosen as the GOP nominee. In the CNN/ORC poll, 56 percent of respondents said that Clinton would win the White House in November, while only 42 percent said the same of Trump. And in the Monmouth poll, it was found that Trump would lose to Clinton by 10 points, 38 percent to 48 percent.
While each of the four polls show that Trump would likely lose a general election against Clinton, the polls also revealed that Cruz and Kasich would fare much better.
Cruz, it was found, would have a very tight battle with Clinton. Clinton, according to the Bloomberg and Monmouth polls, would top Cruz by 5 points and 9 points, respectively. But Fox's poll found that the Texas senator would defeat Clinton in a general election, 47 percent to 44 percent.
Meanwhile, with Kasich being the race's remaining "establishment" GOP candidate, he benefits by winning over those who are moderate and have both Democratic and Republican leanings. All four polls found that he would defeat Clinton by a range of four to 11 percentage points.
Still, Trump continues to pad his massive delegate lead. He currently has a lead of 274 delegates over Cruz, while Kasich is in a distant third with just 143 delegates. The next Republican primary is April 5, when 42 delegates are up for grabs in Wisconsin.
—
Follow the author of this story on Twitter and Facebook:
[facebook //www.facebook.com/plugins/like.php?href=