For the owner of Downs Bait and Guns, friendly chats with customers is a major part of his day.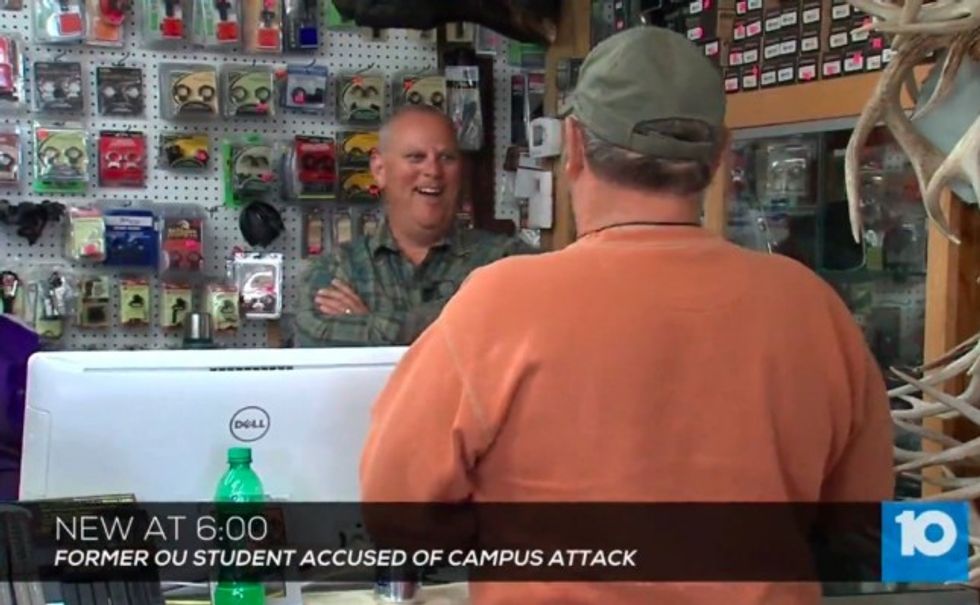 Image source: WBNS-TV
But on Monday, an encounter with one individual in his Logan, Ohio, store gave John Downs a decidedly sinister vibe.
"The look on his face, his eyes," Downs told WBNS-TV. "I just knew something was wrong."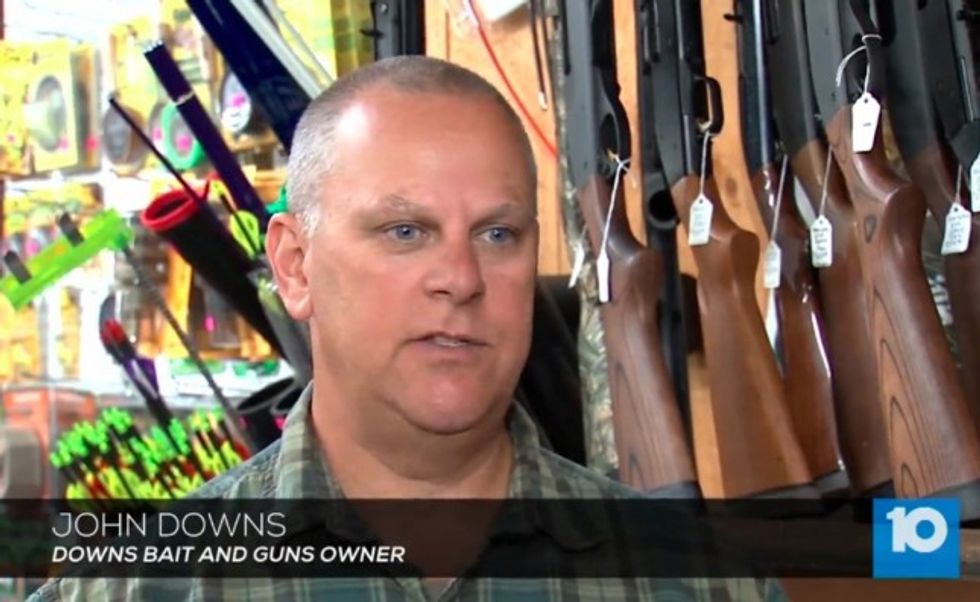 Image source: WBNS-TV
The man wanted to buy a rifle and passed a background check, but Downs said something felt off.
"I said, 'I can't sell you the gun,'" he told the station. "I said, 'I got a bad feeling about this, and I'm not going to sell it to you.'"
Downs said he called police after the man reacted angrily and exited his store — and it turns out he allegedly was part of a violent encounter earlier that day.
James Howard, a 25-year-old former student of Ohio University, entered the school's hockey arena Monday morning, forced his way into the office of the assistant hockey coach and tried to hit him, campus police said.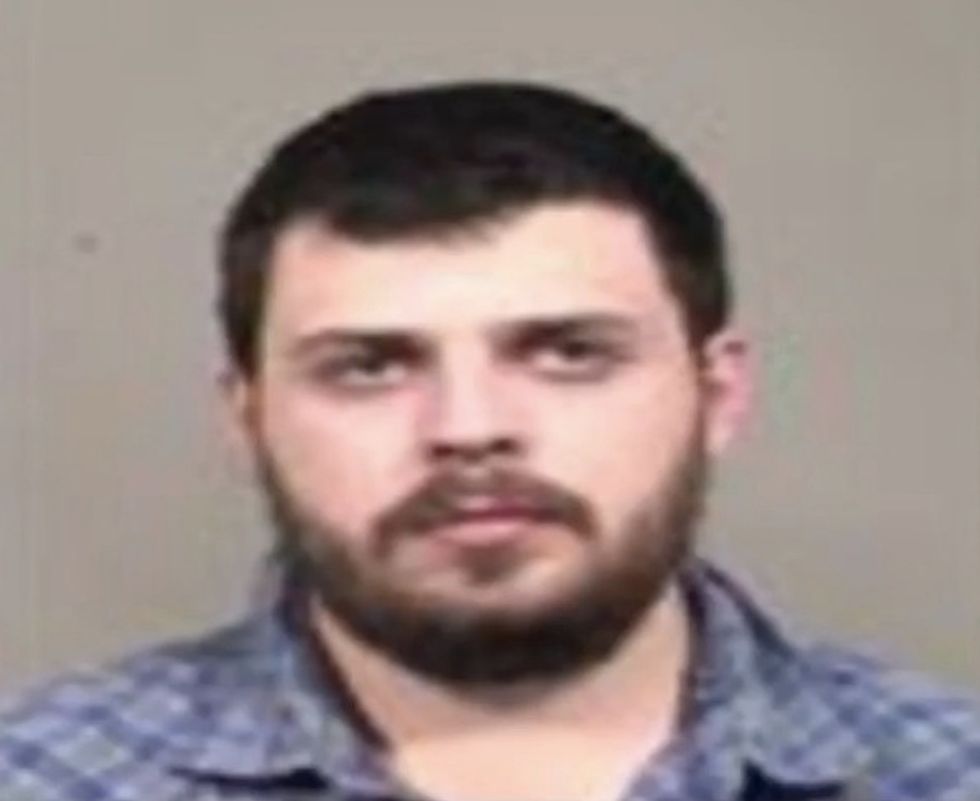 James Howard (Image source: WBNS-TV)
Warrants for Howard's arrest were issued by Ohio University police, who believed he had fled the county. But police said Howard told a friend he was going to buy a gun and then made his way about 30 minutes north — and ended up at Downs Bait and Guns.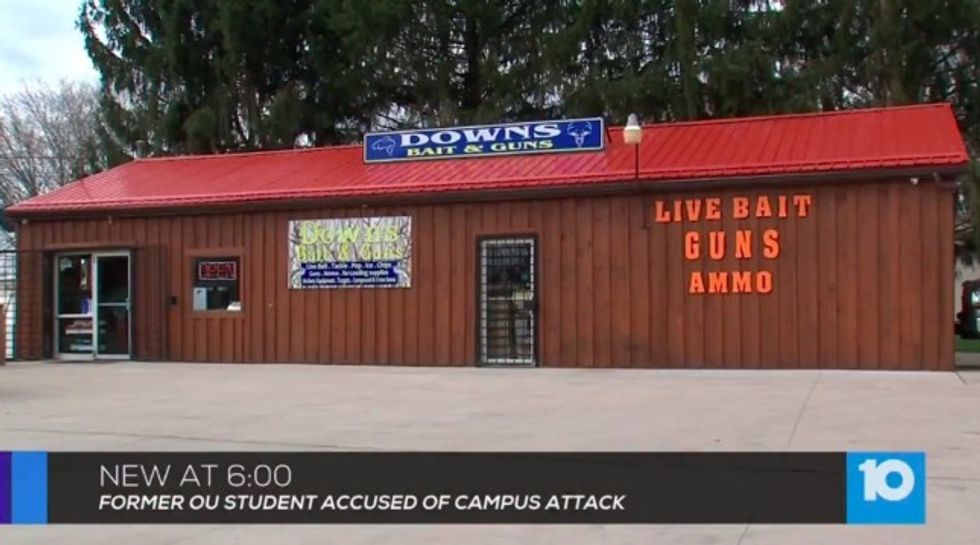 Image source: WBNS-TV
The Hocking County Sheriff's Office told the station Howard was arrested and jailed Monday and underwent a mental evaluation Wednesday. Police said Howard had been involuntarily admitted to a mental health facility previously, WBNS reported.
Howard has been charged with burglary and weapons under a disability, the station added.
"I did what I did and I'm glad I did it," Downs told WBNS.
(H/T: Bearing Arms)