He observed that a non-handicapped driver had parked in a handicapped space — and he wasn't going to let her get away with it.
So as a woman exited a Tim Hortons coffee shop apparently in Toronto and headed toward the vehicle in question, Ryan Favro hit record on his cellphone camera.
"So, why do you park in handicap spots?" Favro was heard asking on the clip, which was recorded Monday. "Are you handicapped?"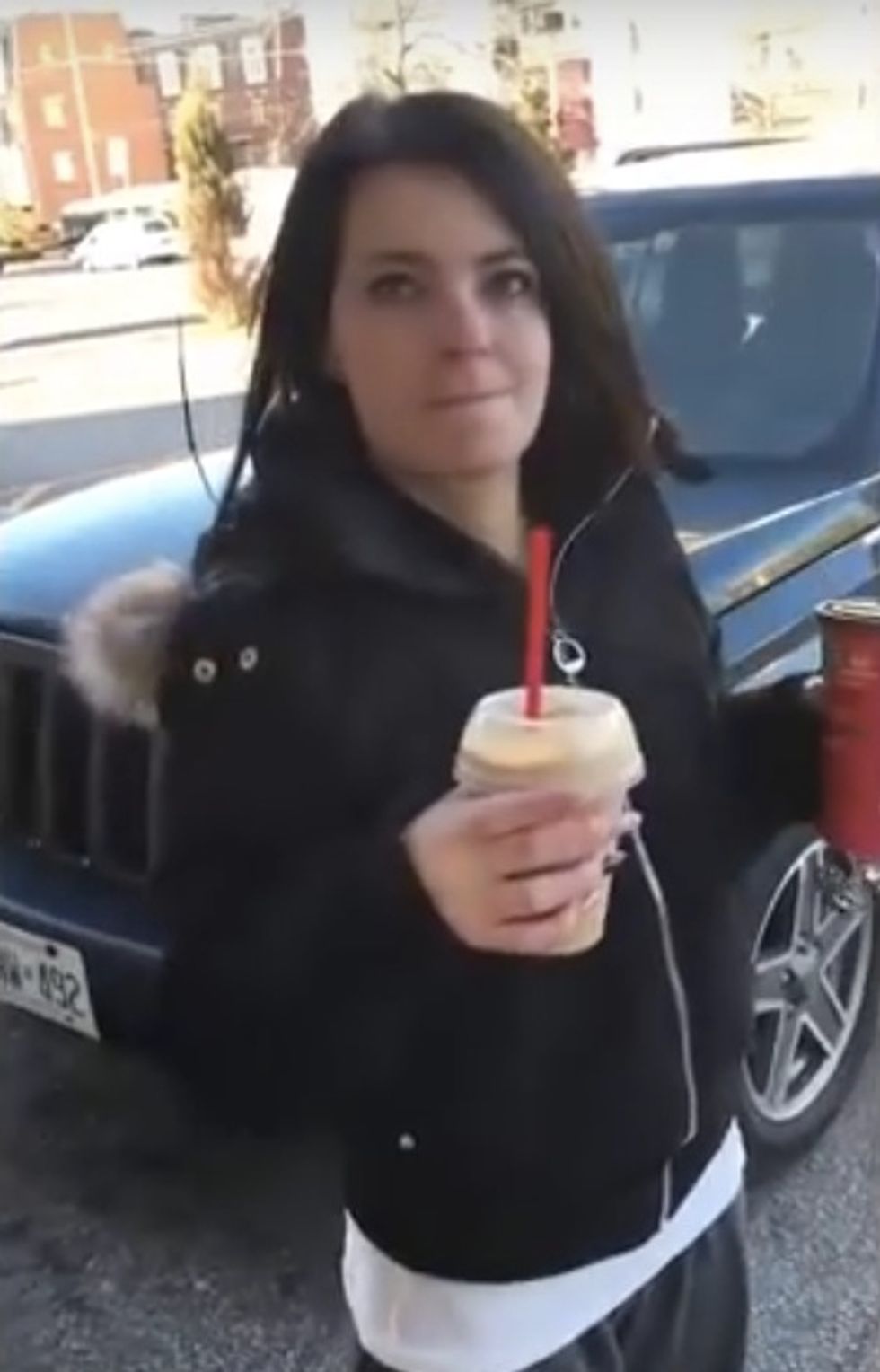 Image source: YouTube
"No," the woman — holding two full cups — replied before entering the vehicle.
"Well, what makes you so special that you can park in a handicapped spot?" Favro persisted.
With that, civility was over.
"Record me and I'll break your f***ing phone!" the woman shot back before slamming the door shut.
Undeterred, Favro turned the camera lens to get a view of the Jeep's license plate — and the driver wasn't having it.
"I suggest you back the f*** up, back the f*** up, back the f*** up from my car!" she barked at Favro as she chucked one of the cups toward him.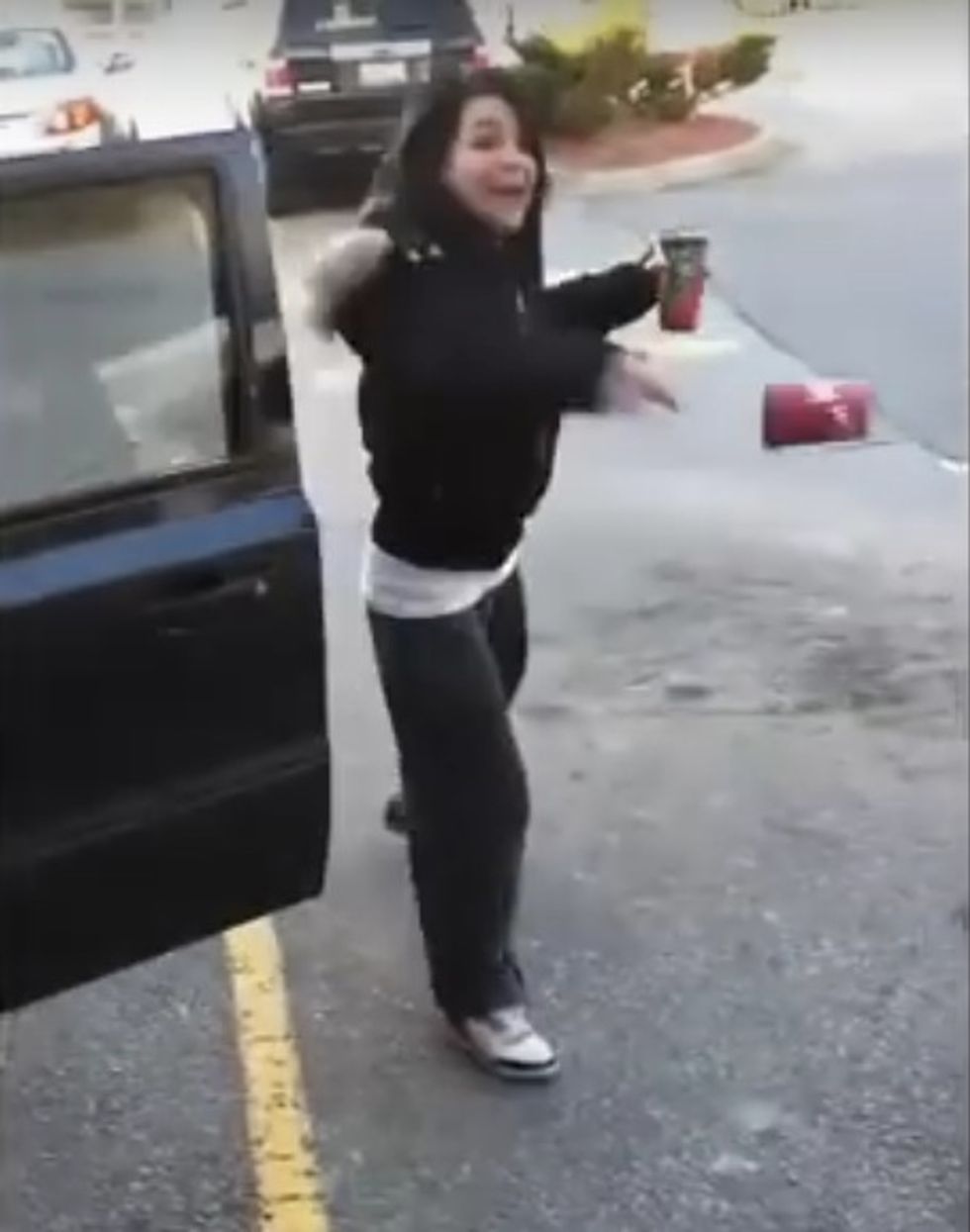 Image source: YouTube
But Favro kept asking "what makes you so special?" — and his documentary subject continued to curse at him. And she let fly a second cup.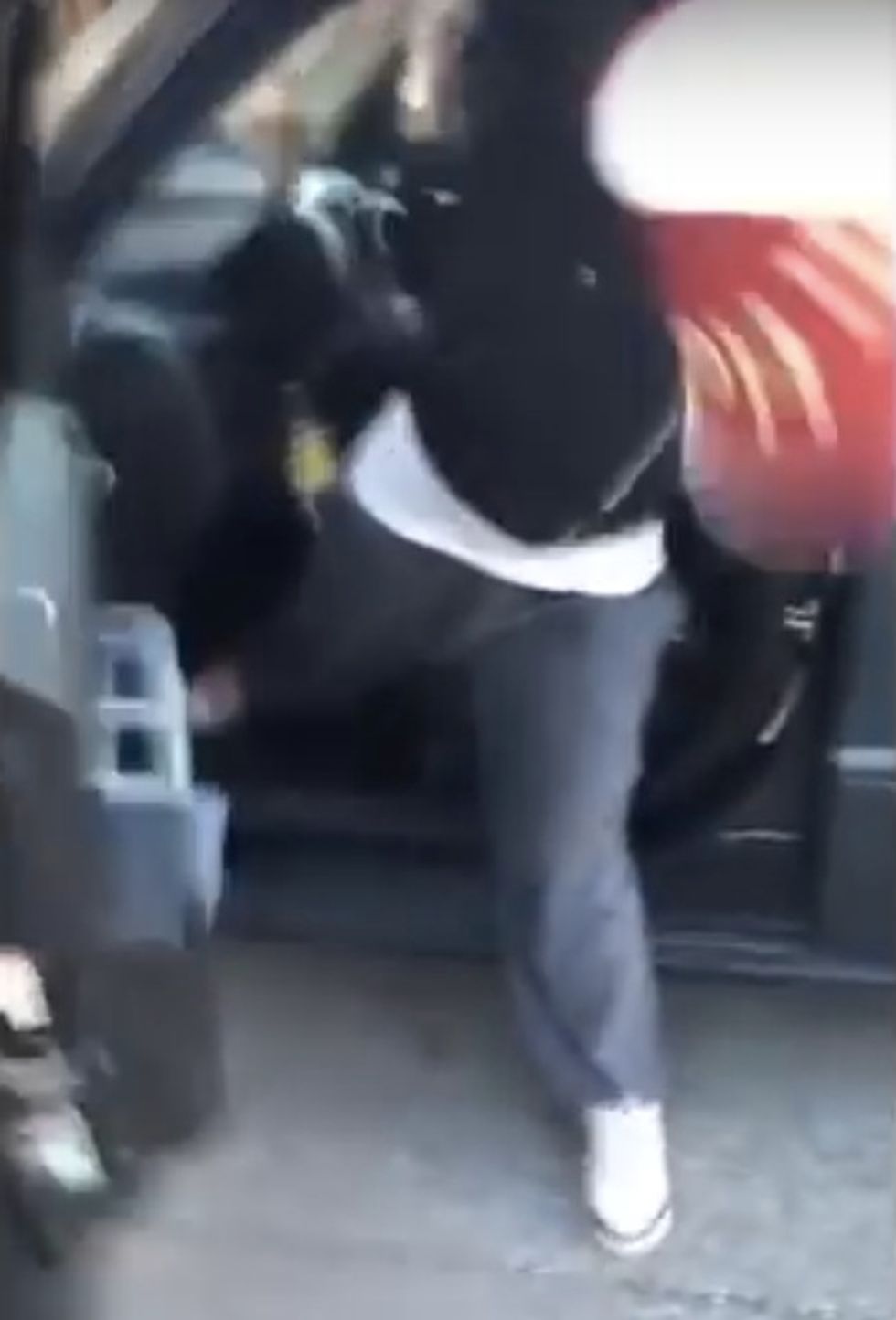 Image source: YouTube
"I'm taking this to the police, you assaulted me," Favro told the driver.
"Good for you!" she yelled back before hitting the gas, at first seemingly directing her vehicle toward Favro and then leaving the lot.
After Favro posted the clip on YouTube, it got hundreds of thousands of views before he took the clip down — but now he's apparently feeling some remorse.
"I don't want to grind this woman into the ground," Favro noted on Facebook. "There has to be a way for her to recover."
It won't be because he took down the clip, which is now widely available.
Toronto police spokesman Mark Pugash said Wednesday that Favro declined to press a criminal complaint but officers still cautioned the woman for assault and parking in a disabled spot.
"Which is really what we can do under the circumstances," Pugash told the Toronto Star, declining to name the woman.
"Her behaviour and attitude may be unsavoury but that does not warrant the many comments being posted inciting real violence against her," Favro said.
"Disgusting," a YouTube commenter wrote. "Good job on naming and shaming her bad behaviour."
But one commenter noted it's too little, too late for Favro to make nice.
"If the guy was feeling remorse for publishing it, perhaps he should not have posted it online and just gone to the police," Laura Dixon wrote on Facebook. "I agree her language is appalling, she is lazy and inconsiderate, however, this will remain with her for the rest of her life ... my father is handicapped and relies on those spaces as do millions of others."
(Content warning: Foul language)
(H/T: New York Daily News)