A Utah man and his girlfriend were taking a Lyft to a Bernie Sanders presidential campaign rally in Utah Wednesday when things got heated between them and their driver — and the incident was captured on video.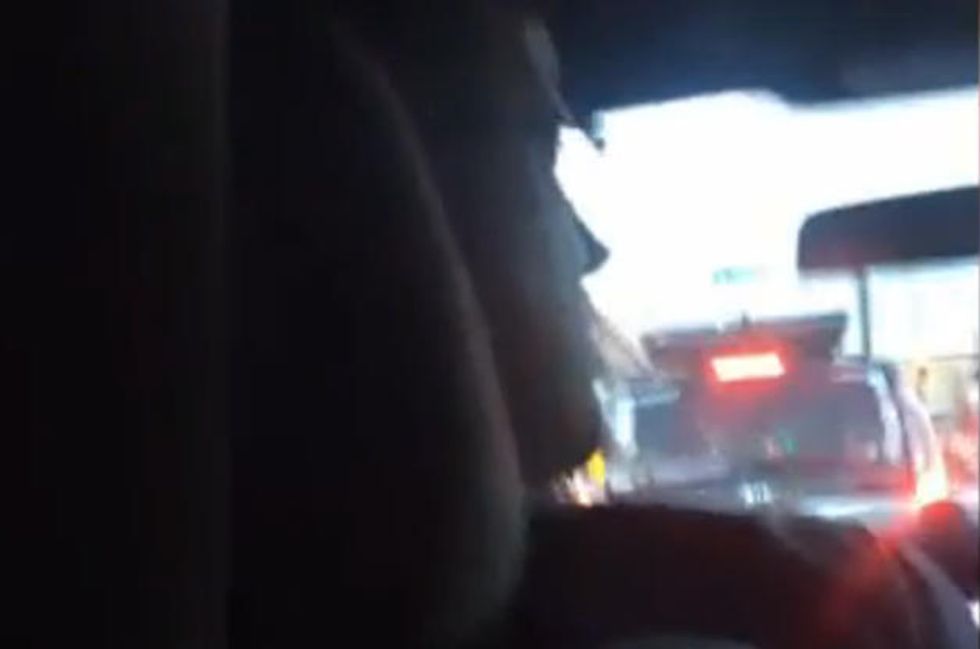 Image source: KSTU-TV
Samuel Grenny and his girlfriend were using the popular ride-hailing service, Lyft, to get to the Salt Lake City rally for the Democratic Vermont senator, KSTU-TV reported. But when their driver, Dave, found out where they were going, he "seemed to tense up about it," Grenny said.
Instead, Grenny said that all the driver wanted to talk about leading Republican presidential candidate Donald Trump.
"He started to say that Muslims categorically are terrorists. And then he proceeded to call Muslims pieces of crap, but a much unkinder word than that," Grenny said. "At that point, my girlfriend started videotaping."
"Why don't you pull your head out of your f***ing ass?" the driver was heard telling Grenny at one point.
"Why don't you pick up a freaking book, man? You are literally what is wrong with this country," Grenny responded.
Grenny said the exchange felt so tense that he was "prepared" for the possibility of physical confrontation, but the driver ended up letting the couple out of the vehicle before they arrived at their destination.
Grenny notified Lyft about the incident and within 24 hours had received a refund and an apology.
"Lyft is committed to maintaining an inclusive and welcoming environment, and discrimination and racism are not tolerated. This driver's access to Lyft has been permanently removed," the company said.
Grenny was satisfied with that outcome.
"If he goes and picks up a Muslim who is in full garb, does he not pick them up?" Grenny said. "I don't think there is a place for someone in the service industry who can't treat all humans fairly."
Watch the tense exchange:
(H/T: KSTU-TV)
–
Follow the author of this story on Twitter and Facebook: