Megachurch pastor Steven Furtick is on a mission to let people know that who they think they are is nowhere near as important as "who God says" they are, pointing back to the Bible to show how God has many times used flawed people in profound and transformative ways.
When asked how God has proven that imperfect people can still be used for good, Furtick, lead pastor of Elevation Church in Charlotte, North Carolina, told The Church Boys podcast that one would be "hard pressed to keep a page of your Bible where that's not evident."
The "(Un)Qualified" author went on to discuss how Christians sometimes forget the imperfections of even the most revered biblical figures, with some making those characters "flat," rather than discussing the complexities surrounding their actions and backgrounds.
"We can airbrush Bible characters all we want, but Jacob was a liar and a deceiver and he's the one that God brought the nation of Israel through," Furtick said. "He used this guy who had basically schemed his way to where he was in life."
He continued, "Look at Peter and the instability in his life, even after Jesus called him the rock. Jesus built the church on these guys that abandoned him at the cross."
Listen to Furtick address these issues at the 49:00-mark below:
He also discussed David and the notion that many remember him as "the sweet psalmist of Israel" and the "man after God's own heart," though he said many sometimes forget about the "rooftop thing that happened with Bathsheba."
In the end, the preacher said that God has shown through the Bible that he sometimes works through "the most broken people," and that he's hoping to let readers know through his new book that they can find a "greater place of strength" if they can properly acknowledge and navigate their relationships with their own personal weaknesses.
"We're all walking around secretly asking the question, 'Do I have what it takes?'" Furtick said.
He also said that the title of his new book, "(Un)Qualified: How God Uses Broken People to Do Big Things," originated from an interview with a theologian that he stumbled upon while watching YouTube one day.
During the discussion, the well-known theologian, whom Furtick did not name and whom he doesn't know personally, was asked what he thought about various well-known pastors as well as the current state of the church — and that's when something instantly stood out.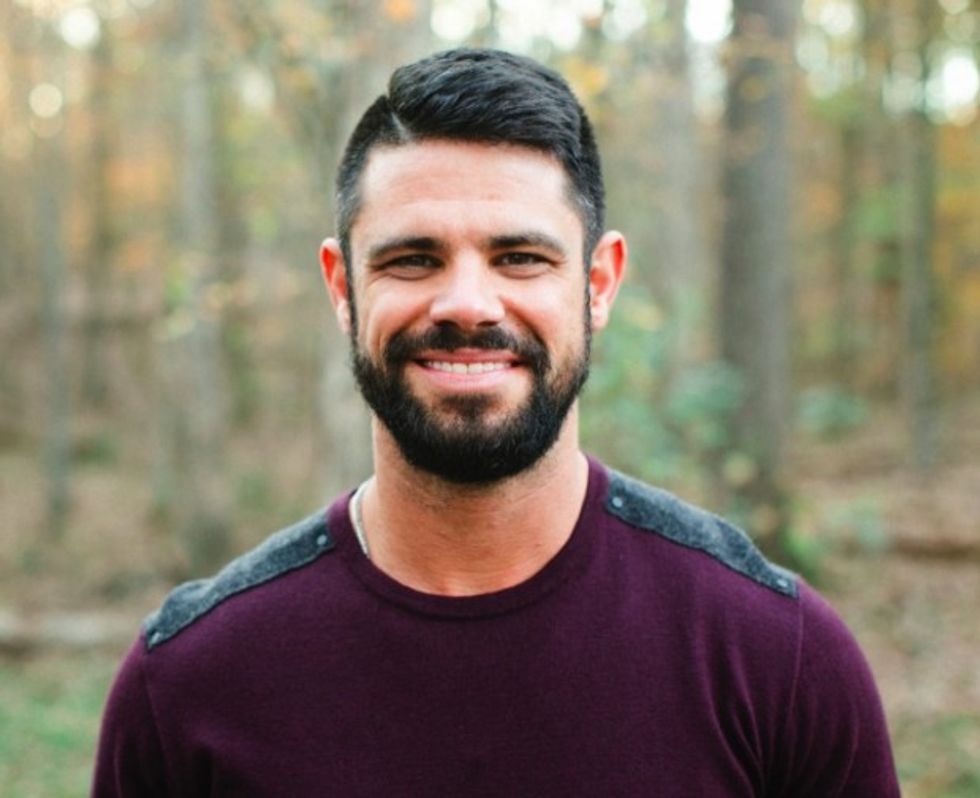 Pastor Steven Furtick (Facebook/Steven Furtick)
"All of the sudden I heard my name ... the theologian, he drops his head and sighs ... like he was exhaling toxic fumes," Furtick said. "Even the mention of my name was too much for him to bear, and the next word that came out of his mouth was 'unqualified.'"
Furtick said that this critique was something that resonated, as he has struggled with questions about his own ministry and life — questions of self-doubt that he believes everyone confronts at various moments in their lives.
"The thing that got me in that moment was, I wasn't angry, I didn't feel defensive," Furtick said. "The more I thought about it, who doesn't feel that way in any area of their life? So I wanted to write a book about it."
Find out more about "(Un)Qualified."
--
Follow the author of this story on Twitter and Facebook: