Radio host Michael Savage threatened on Friday to withdraw his support for Donald Trump if the billionaire didn't immediately disavow a "disgusting" National Enquirer story alleging Ted Cruz had several extramarital affairs.
Savage called on Trump to disavow his "close friend" David Pecker, CEO of American Media, the company that publishes the Enquirer. Not doing so, the radio host said, could result in a loss of his support.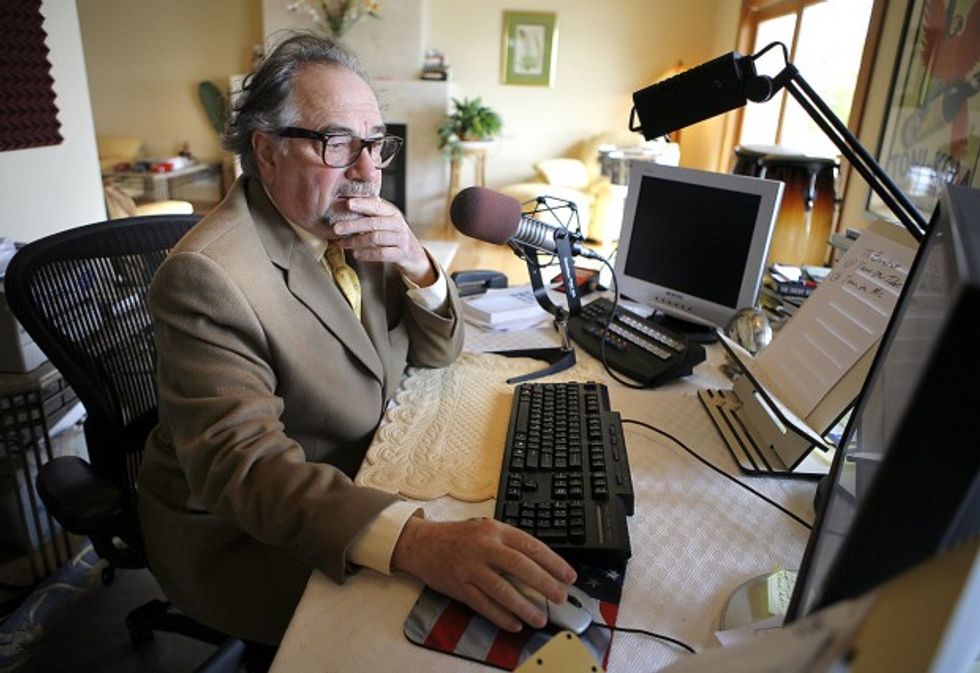 This Dec. 3, 2007 file photo shows radio talk show host Michael Savage in Tiburon, California. (AP Photo/John Storey, File)
"I don't blame Donald Trump but if he finds out that this Pecker is behind it he should get rid of this connection because this is not gonna help him at all," Savage said, according to audio posted to a conservative blog.
The radio host added, "This is assignation by innuendo. ... I go where the truth is. I've supported Trump, probably still will but if he won't disavow this guy Pecker and the story I may withdraw my support from anyone in this campaign."
Cruz blasted the salacious Enquirer story as "garbage" and accused Trump of peddling it, a charge that Trump has denied.
—
Follow the author of this story on Twitter and Facebook: