Republican presidential contender Donald Trump strongly rebuked accusations from rival Ted Cruz Friday that he had anything to do with a National Enquirer tabloid story alleging that the Texas senator has been involved in five extramarital affairs.
In a statement posted to his Facebook page, Trump said he "had absolutely nothing to do with" the Enquirer's story and has "no idea" whether or not the story is based in fact.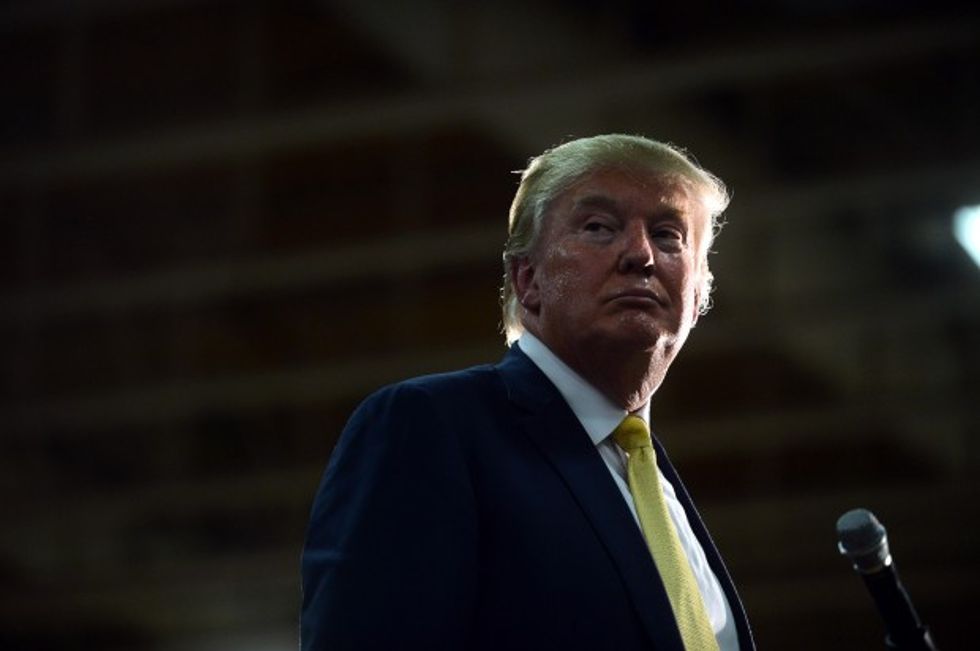 Darren McCollester/Getty Images
"I have no idea whether or not the cover story about Ted Cruz in this week's issue of the National Enquirer is true or not," Trump said, "but I absolutely had nothing to do with it, did not know about it, and have not, as yet, read it."
Trump pushed back against Cruz's accusations that "Sleazy Donald" orchestrated the story, saying he has "nothing to do with the National Enquirer."
"Unlike Lyin' Ted Cruz, I do not surround myself with political hacks and henchmen and then pretend total innocence," the GOP front-runner said. "Ted Cruz's problem with the National Enquirer is his and his alone."
Trump went on to say that, "while they were right about O.J. Simpson, John Edwards and many others," he hopes the story about his Republican rival is false.
"I look forward to spending the week in Wisconsin, winning the Republican nomination and ultimately the Presidency in order to Make America Great Again," he concluded.
The Enquirer is an American-based tabloid known for its often outlandish stories supported by rumors and usually unnamed sources. The tabloid was the first to break the story about Democratic presidential candidate John Edwards' affair in 2008, which ultimately led to the demise of his White House bid.
Trump's original post on Facebook:
—
Follow the author of this story on Twitter: