Republican presidential hopeful Texas Sen. Ted Cruz could earn 10 more delegates in Louisiana, despite the fact that the state's primary was March 5 and the delegates have already been allotted.
Billionaire Donald Trump won the Bayou State by 4 percentage points, but because the state allots their delegates proportionally, both Trump and Cruz won 18 delegates. However, according to a report from the Wall Street Journal, Cruz will inch ahead in the Louisiana delegate count because he will likely win over Florida Sen. Marco Rubio's five delegates and the state's additional five unbound delegates.
Unbound delegates are allowed to back the candidate of their choice, which doesn't have to be the candidate who won their state's primary.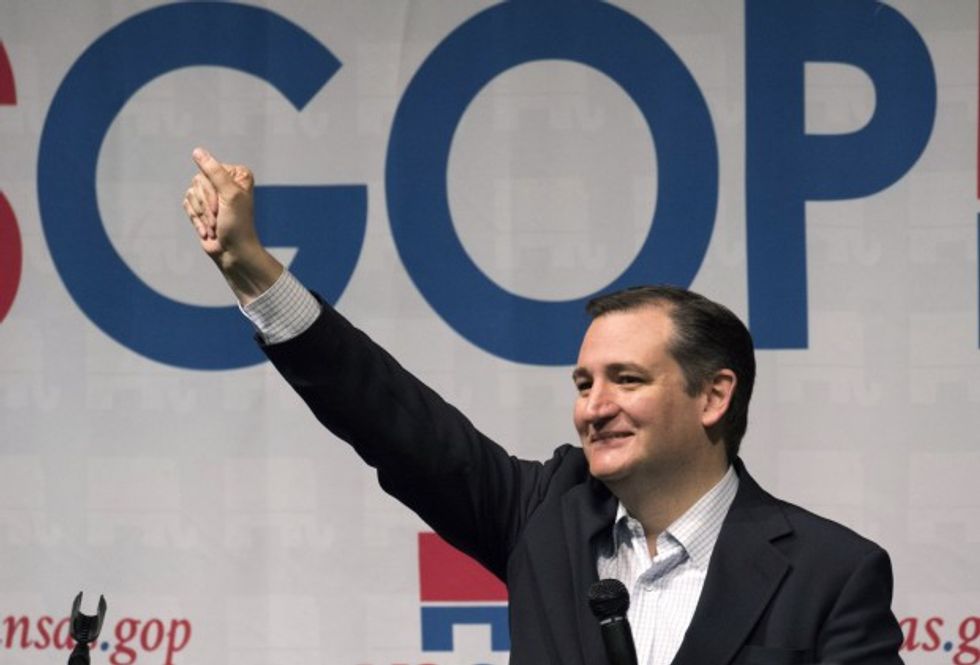 J Pat Carter/Getty Images
In addition, the Journal noted that Cruz's delegate supporters are being elected to the Republican National Committee's different convention committees, giving Cruz power and support where he needs it most. The report cites Louisiana's March 12 state convention, which was convened to decide which six Louisiana delegates would join the RNC's important committees: rules, credentials and party platform.
Five of six spots were won by Cruz supporters.
This is important because if the convention becomes contested — meaning no candidate reaches the delegate threshold of 1,237 on the convention's first ballot — then those selected to be on the convention's committees will have an extremely influential role in deciding the process of who will become the nominee and potentially the nominee itself.
More from the Journal on the importance of having supporters in the right places:
The rules panel will determine which candidates are eligible to be nominated for president, the platform panel will write the party's agenda, and the credentials panel will mediate disputes about which delegates can be seated. Such fights are already taking place in the U.S. Virgin Islands and Guam, and may happen as well elsewhere.
However, having supporters in the right places matters only if neither Trump nor Cruz reaches the delegate threshold by the party's July convention. If Trump locks the nomination before then, he will likely be the nominee, short of a brokered convention.
The current delegate count shows that Trump, indeed, does have a pathway to the nomination prior to the convention. The Manhattan mogul has secured 739 delegates, while Cruz has 465. With 944 delegates still left up for grabs, Trump need to win another 446 to reach the magic number.
—
Follow the author of this story on Twitter and Facebook:
[facebook //www.facebook.com/plugins/like.php?href=