Al Jazeera announced Sunday it planned to cut 500 jobs, more than 10 percent of its workforce.
The cuts at the network, which is controlled by Qatar's royal family, were attributed to belt-tightening as a result of the declining price of oil and natural gas.
The network said that most of the layoffs would affect staff at its Doha headquarters.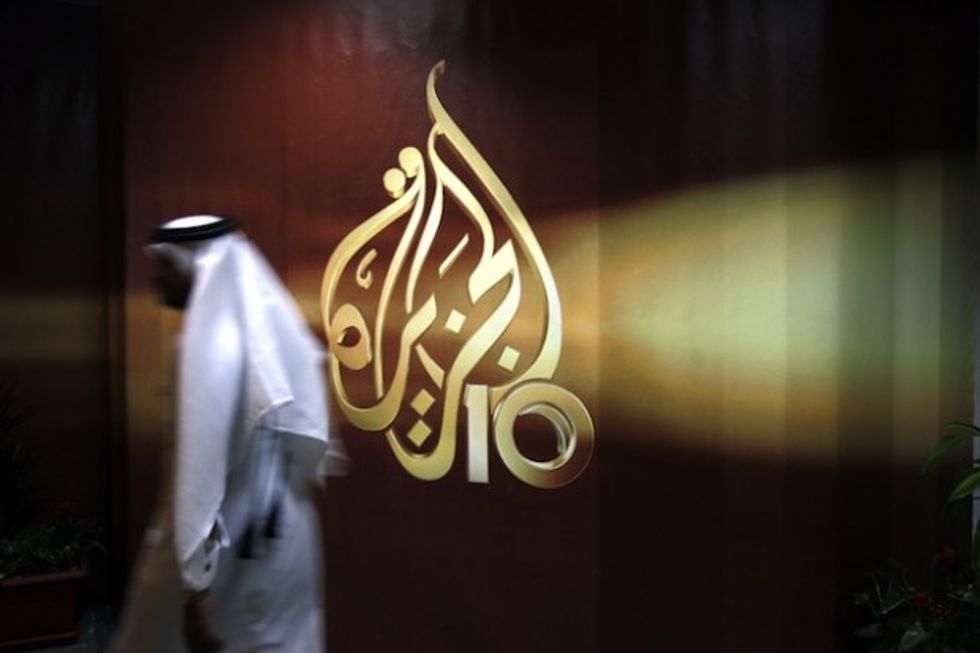 A Qatari employee of Al Jazeera Arabic language TV news channel walks past the logo of Al Jazeera in Doha. The Qatar-based broadcaster said Sunday that it is slashing about 500 jobs worldwide. (AP Photo/Kamran Jebreili, File)
Al Jazeera's acting director-general Mostefa Souag called the decision "difficult" and framed the move as part of a "workforce optimization initiative" that he said would permit the network to "maintain a leading position."
"We have embarked on a workforce optimization initiative that will allow us to evolve our business operation in order to maintain a leading position and continue our recognized commitment to high quality, independent and hard-hitting journalism around the world," Souag said in a statement.
Al Jazeera America in January said it was closing its cable news channel on April 30 less than three years after its launch.
CNN reported that the layoffs announced Sunday along with the Al Jazeera America closure added up to canceling the jobs of about one third of the network's journalists.