While the family of a slain Scottish-Muslim convenience store owner mourns his loss, they say they are living in fear for their lives and have agreed to media interviews on condition they are not identified.
Asad Shah was murdered in his shop in Glasgow on Thursday hours after posting a message on Facebook professing love for Christians and Jesus and wishing Christians a happy Easter. Police have arrested a suspect — a Muslim man — and said they are treating the case as a religiously motivated crime.
According to local media reports, the Pakistan-born Shah was a devout member of the Ahmadiyya Muslim community, a group shunned by hardline Muslims and often persecuted in Muslim countries where they live.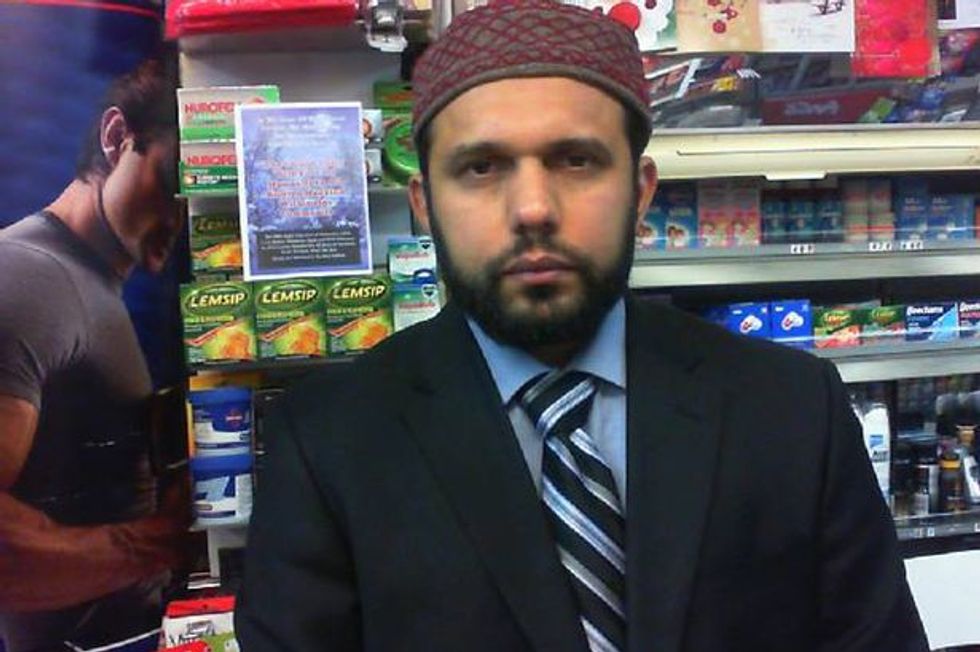 Asad Shah, reported to be an Ahmadiyya Muslim, a community often persecuted in Muslim countries, was killed in what Scottish police called a "religiously prejudiced" attack. A 32-year-old Muslim man was arrested as a suspect in the killing. (Image source: Facebook)
Ahmadiyya doctrine categorically opposes jihad and terrorism and instead preaches moderation and restraint.
One of Shah's brothers who lives in the U.S. told Scotland's Mail on Sunday, "We are scared for our lives. The police have told us to be careful about what we say and we do not want to give our names to protect our security."
A family member told the Sunday Herald, "We have been advised by the police not to speak about it, particularly about our names and locations, because there is a security threat."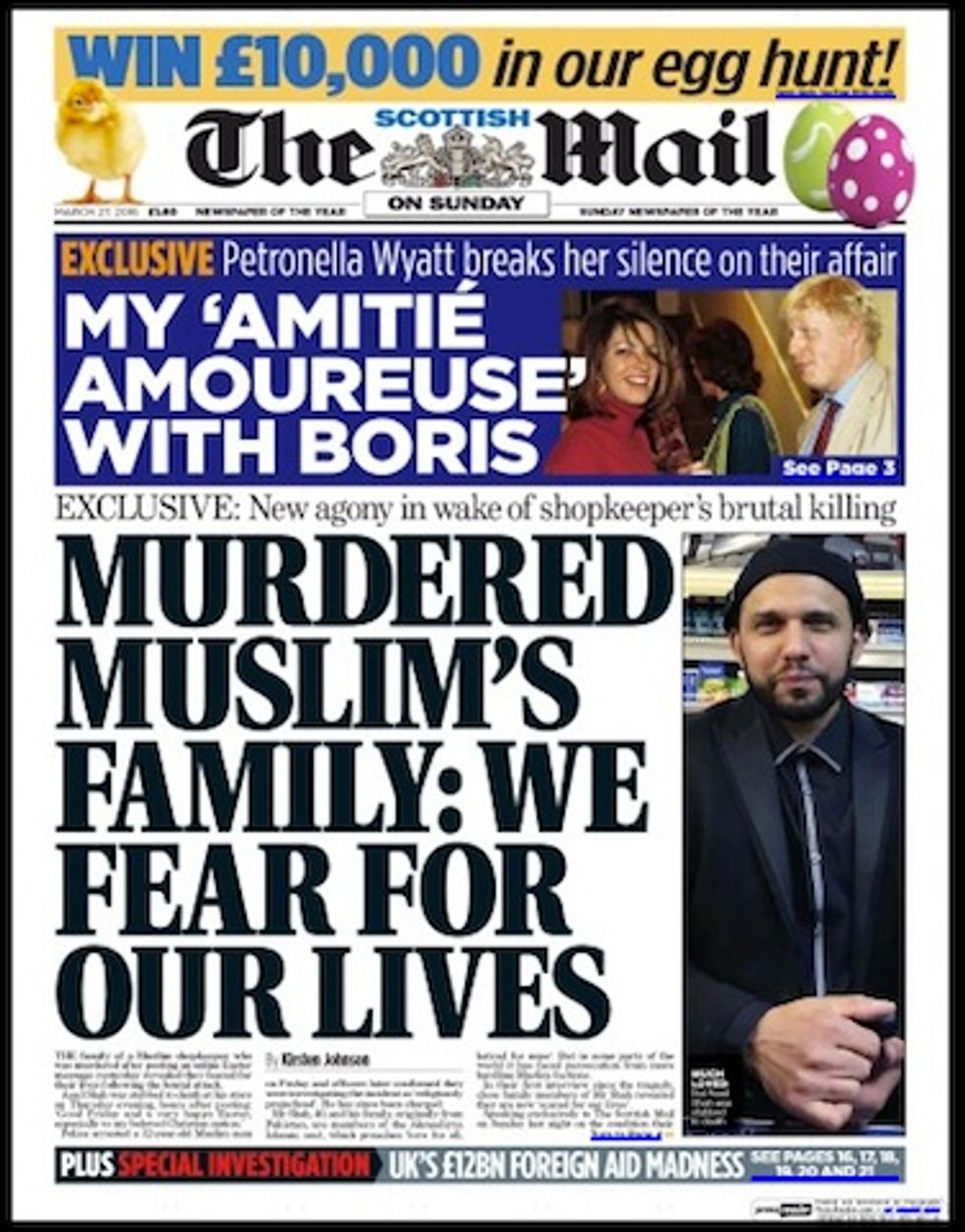 Asad Shah for years sold newspapers in Glasgow. Over the weekend, his photo was featured on the front page as the community expressed shock over the beloved merchant's killing. (Image source: The Scottish Mail on Sunday)
Shah's brother recalled how proud the shopkeeper was to live in Glasgow and how he loved his adopted country.
"The people of Glasgow and Shawlands were so welcoming and he became part of the community," the brother, who spoke on condition of anonymity, said.
"He was a calm and patient man and did not mind where people were from or what religion they were. He liked everyone," his brother said.
"He would give people cards for Christmas and for Easter because he thought it was important for them," he added.
On the day he was killed, Shah posted this message on Facebook: "Good Friday and a very Happy Easter, especially to my beloved Christian nation," adding "Let's follow the real footstep of beloved holy Jesus Christ … and get the real success in both worlds."
Shah's widow said, "He was a kind man who was always smiling. He looked after me and his parents and he was loved by many, many people."
His customers, who started a GoFundMe campaign to help his family, concurred. The fundraising page is filled with messages from those who knew him praising his generosity and kind spirit and has raised about $80,000 as of this writing.
A woman who was in a Facebook group with Shah wrote, "He was so patient with people's prejudices, with their lack of understanding. He never was terse no matter how harshly anyone spoke and he never wavered from his conviction that loving each other was the way to triumph over the violence in our world."
"If a man's worth is to be measured by how many people he taught to be kinder, Asad was priceless," she added.