Just three months after the release of the hit Netflix documentary "Making a Murderer," an attorney for Steven Avery, the prime subject of the 10-part series, is claiming that she has new evidence that could have a major impact on the ever-contentious case.
As TheBlaze previously reported, Avery is currently incarcerated after being found guilty in the 2005 killing of 25-year-old photographer Teresa Halbach. Over the past few months, his conviction has been given new-found national and international attention after the documentary led to claims and speculation that Avery was framed by authorities — something that police and prosecutors have repeatedly denied.
Kathleen Zellner, a well-known attorney who took up Avery's case back in January, believes that he was, indeed, setup, telling Newsweek that she has uncovered a major piece of evidence that she claims wasn't used at trial by Avery's original attorneys, Dean Strang and Jerome Buting.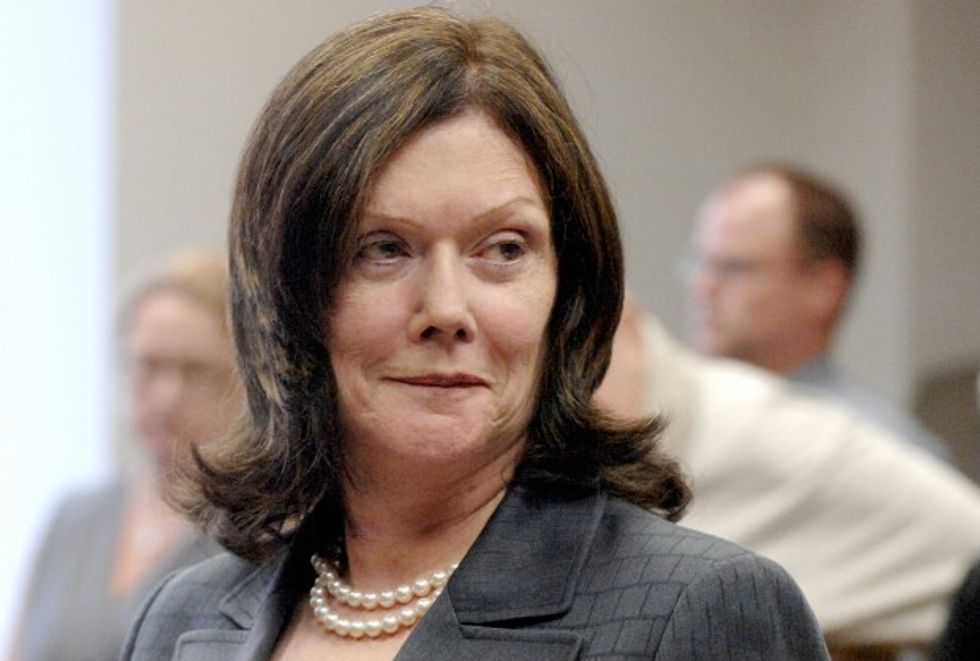 Chicago attorney Kathleen Zellner is representing Steven Avery (AP Photo/Don Shrubshell, Pool)
Zellner said that there are cellphone records that indicate that Halbach left Avery's property before she died, but said that these records were never brought up during the defense's courtroom arguments.
"It's absolutely shocking to see cellphone records that were part of the discovery that were turned over to the defense ... document her route leaving the property," Zellner told Newsweek. "She goes back the same way she came, she's 12 miles from the property on the last ping."
She added, "They screwed it up."
Zellner also said that the defense team didn't realize that Daylight Savings Time had ended on Oct. 30, 2005, and that some cellphones don't automatically reset, leaving the timeline of witnesses who said they saw Halbach leave Avery's property off by an hour, Newsweek reported.
"It's really hard to figure out how in the world did the defense not seize on this," she said of the cell phone records. "It would have created reasonable doubt."
Strange declined to comment on Zellner's claims when reached via email by TheBlaze on Tuesday.
Cellphone tower records of SA & TH provide airtight alibi for him. She left property he didn't. #MakingAMurderer #UnmakingAMurderer

— Kathleen Zellner (@ZellnerLaw) March 6, 2016
The attorney, who is known for overturning false convictions, must find new evidence in the Avery case if she has any hopes of seeing him go free.
And Zellner's not simply looking to bring the case before a new jury; she's hoping to see her client walk out of prison without the need for a new trial, revealing that her team has identified new alleged suspects in the case.
Among the other information she shared with Newsweek, Zellner said that she discovered that Halbach had reportedly made two phone calls two days before her death to a man who had been arrested for sex crimes. Read more about Zellner's findings here.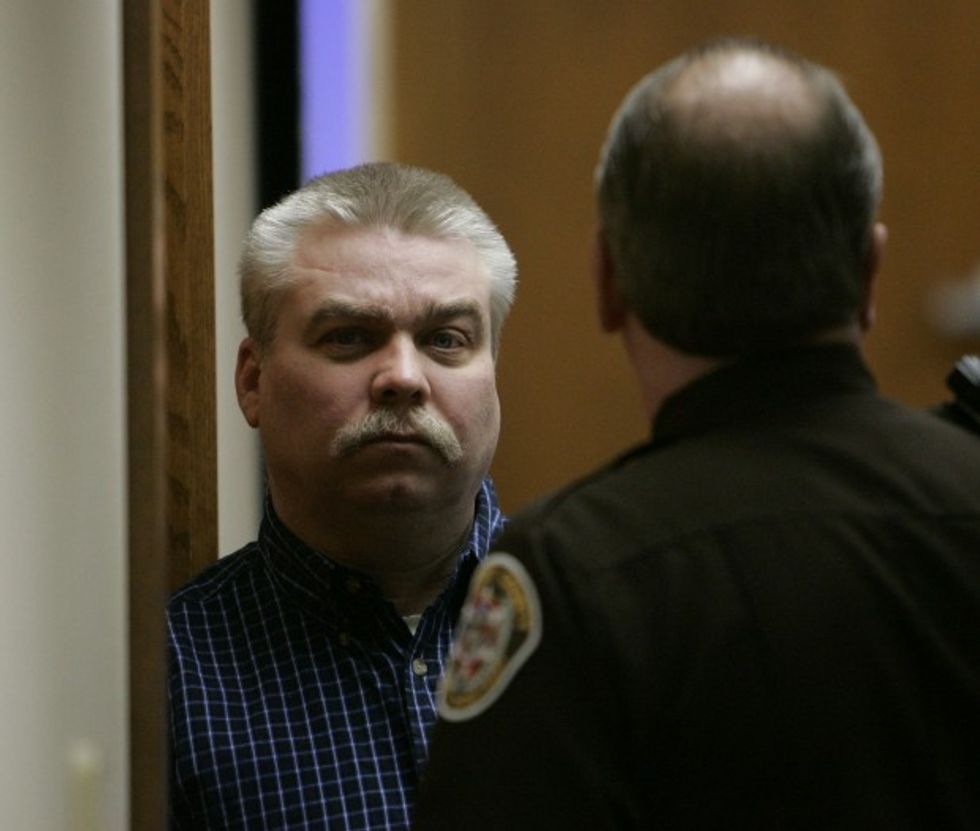 Steven Avery, left, exits the courtroom after closing arguments in his trial, Thursday, March 15, 2007 at the Calumet County Courthouse in Chilton, Wis. (AP Photo/Dwight Nale, Pool)
Without spoiling too many of the documentary and case details, let's briefly recap the key events in the complicated case: Avery was originally convicted of sexual assault in 1985, serving 18 years until he was exonerated in 2003 based on DNA evidence.
Two years after his exoneration and release, Avery sued the Manitowoc County sheriffs department for $36 million over his false imprisonment. But in 2005, just weeks after depositions of local cops who were associated with the case and subsequent lawsuit took place, Avery was, again, arrested — but this time on an entirely different charge: murder.
In a shocking twist of events, Avery went from a well-known exoneree in a sexual assault case to an accused killer, as prosecutors claimed that he murdered Halbach, a photographer who had come to his house on Oct. 31, 2005, to photograph a van for Auto Trader magazine.
Avery and his nephew — then-16-year-old Brendan Dassey — were eventually convicted of the crime in 2007; both men are currently serving life sentences, with the former having no chance of parole, as the New York Times reported.
Listen to Strang, one of Avery's former defense attorneys, telling The Church Boys podcast why he believes Avery is innocent below:
And you can hear WISN radio reporter Dan O'Donnell, who was in the courtroom during Avery's now-infamous murder trial, detail exactly why he believes Avery is guilty below:
(H/T: Newsweek)
--
Follow the author of this story on Twitter and Facebook: