A suspicious package containing dog toys that looked like sticks of dynamite — and were labeled "dynamite" — caused central Illinois' Peoria International Airport to be evacuated and closed for three hours Thursday morning.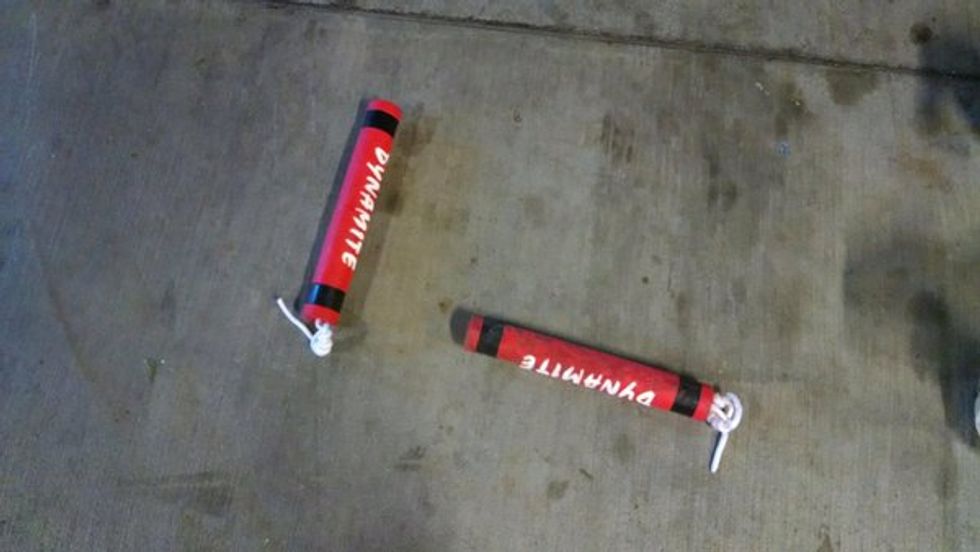 Peoria County Sheriff's Office
The piece of checked baggage also contained a Mason jar filled with liquid, an aerosol spray can, a timing device and wires. TSA screeners spotted the items and immediately called police.
The Peoria County Sheriff's Office sent over the bomb squad as the passenger was located and held for questioning. The entire airport was also evacuated.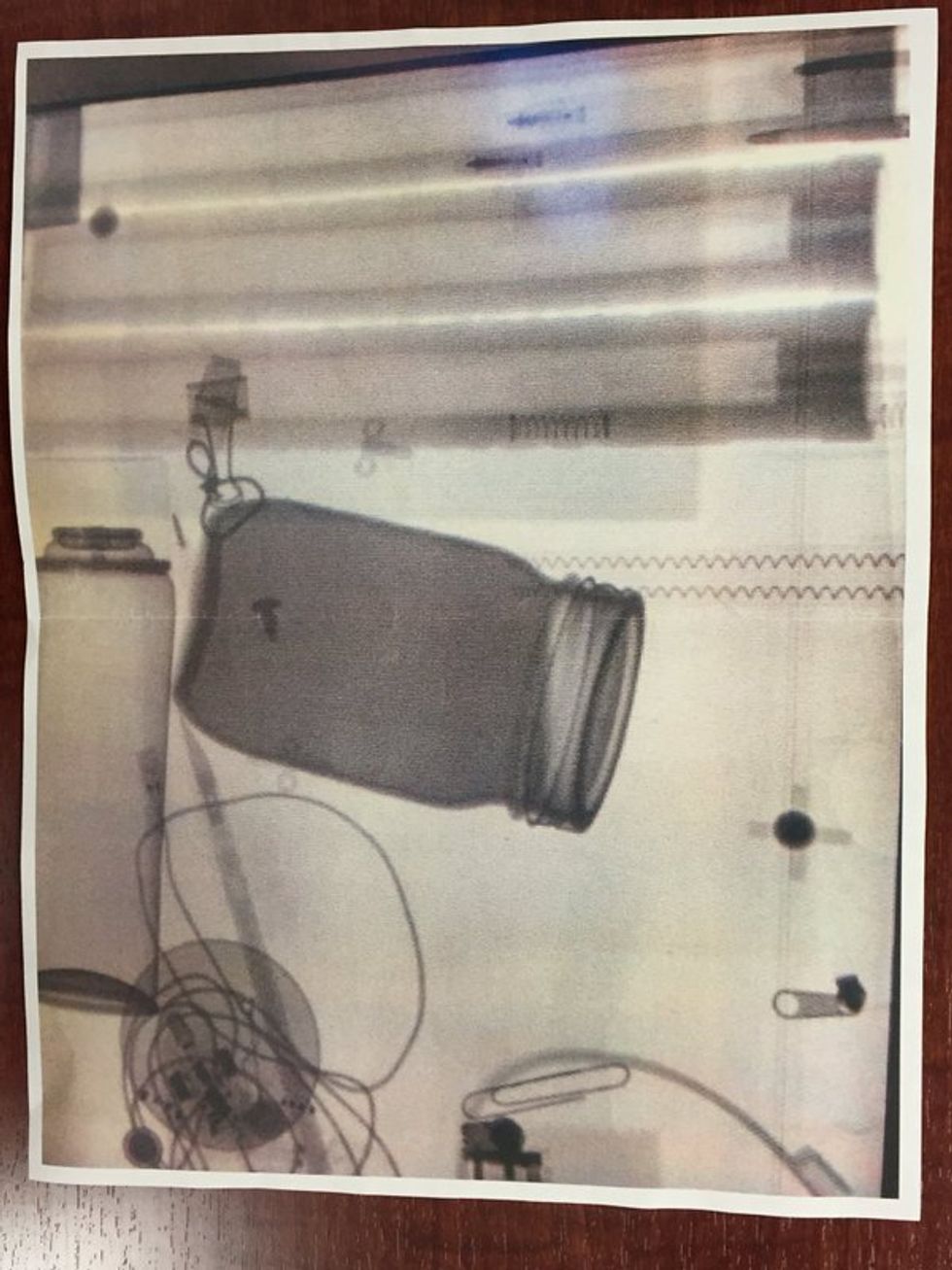 Peoria County Sheriff's Office
The female passenger who checked the bag assured police and TSA officials that the items inside her luggage only looked dangerous.
They were, in fact, training tools used by the woman in her work, which involves training employees of abortion clinics on how to recognize bombs.
Authorities confirmed the woman's story with her employer and the airport was eventually re-opened, three hours after the TSA worker spotted the fake bomb.
At a press conference held after the "all clear" was given, Peoria County Sheriff Mike McCoy praised the actions of the scanner, saying, "The airport and TSA in Peoria did it right."
(H/T: WBBM-TV)
—
Follow the author of this story on Twitter and Facebook: