FBI Director James Comey said its more important the probe into former Secretary of State Hillary Clinton's private email server is done "well and promptly" than on a timeline.
So, Clinton's pending nomination at the Democratic National Convention in July won't play any role in the time of the investigation, he told an audience in Buffalo, New York.
The director declined to directly answer questions from reporters about the Clinton email investigation. But Comey told the Niagara Gazette that he is staying, "close to this one to make sure we have the resources to do it competently."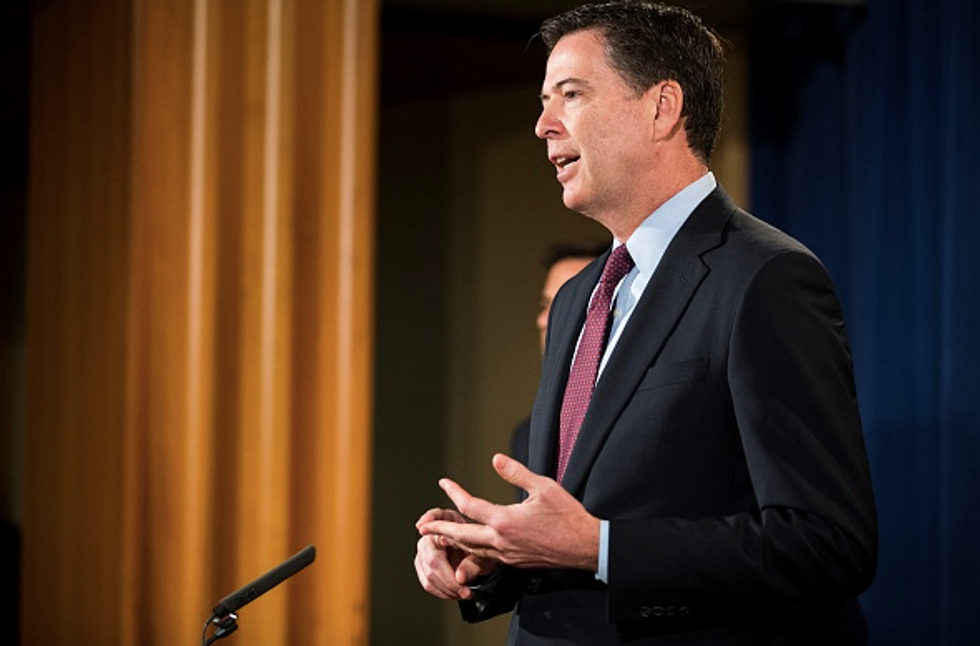 FBI Director James Comey (C) and U.S. Attorney General Loretta Lynch (not seen) announce that they are indicting seven Iranian hackers for attacking financial institutions and a dam in New York during a press conference in Washington, USA on March 24, 2016. (Samuel Corum/Anadolu Agency/Getty Images)
The FBI is investigating whether sensitive national security information was mishandled on Clinton's private email server. There has been speculation about how a potential finding by the bureau, or even an indictment, would affect Clinton if she has already been nominated by the Democratic party.
That does not factor into the FBI's probe either way, Comey said.
"The urgency is to do it well and promptly," Comey said. "And 'well' comes first."
Clinton and her campaign surrogates have said that none of the messages sent or received were marked classified. The applicable law is 18 USC 793, which addresses, "information respecting the national defense" that "could be used to the injury of the United States or to the advantage of any foreign nation." Under the statute, it's illegal for anyone entrusted with "information relating to the national defense … through gross negligence" to allow the information "to be removed from its proper place of custody."