Atheist activists have set their sights on an official New Jersey town seal that they believe is in violation of the separation of church and state.
The Freedom From Religion Foundation has taken aim at the town of Clayton, New Jersey, over its inclusion of a church, among other symbols,  in its official seal, while also speaking out against the official town motto, which reads, "A good place to live and play, work and pray."
In a March 21 statement published on its website, the atheist group made its views on the matter more than clear, writing, "The Freedom From Religion Foundation wants a New Jersey borough to get rid of its unmistakably religious seal and motto."
The argument is that the seal and prayer proclamation amount to endorsements of Christianity.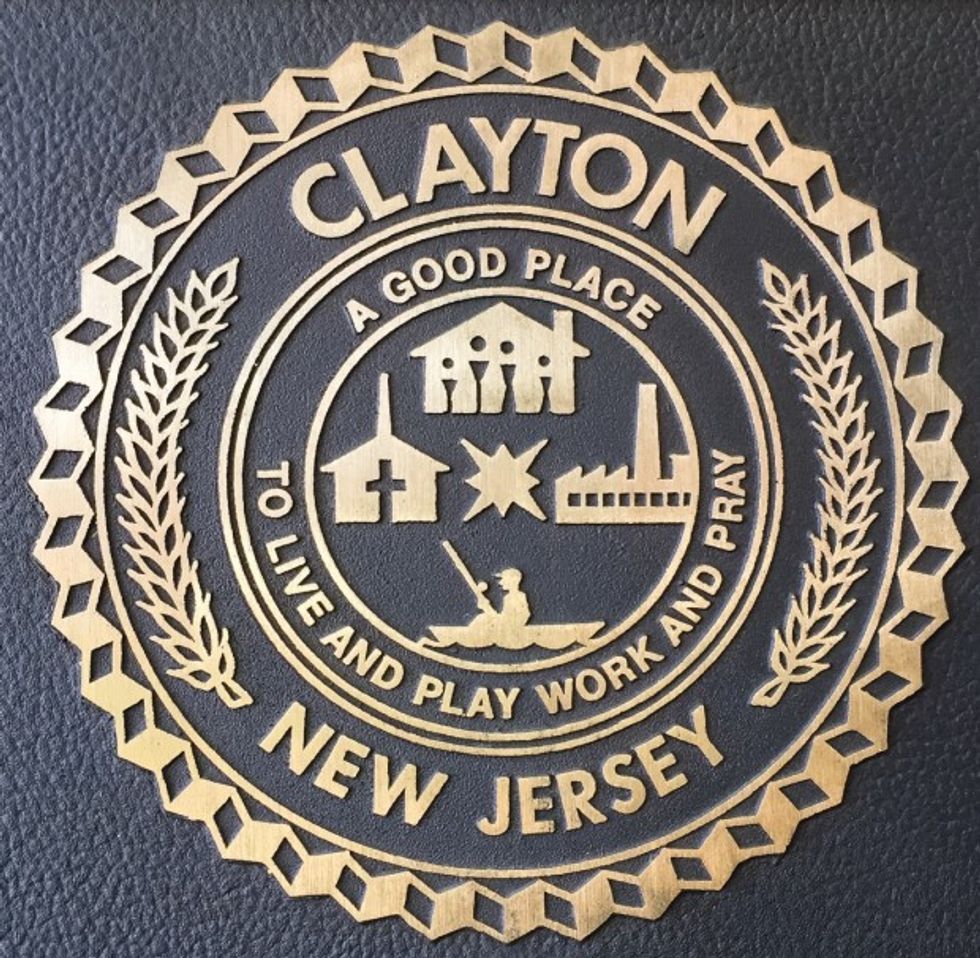 The seal at the center of dispute in Clayton, New Jersey (TheBlaze/Mike Opelka)
"Including a cross and church on the seal, as well as declaring the city a place to pray are exclusionary to non-Christians," Freedom From Religion Foundation legal fellow Madeline Ziegler told NJ.com. "That includes atheists and agnostics who don't subscribe to religious views."
There has been a back-and-forth between representatives for the atheist organization and town officials since Sept. 2015, when the group first reached out to complain over these perceived Constitutional violations.
When the town responded that the seal represents its history, the Freedom From Religion Foundation said that including religious symbolism "is unconstitutional," but thus far Clayton officials aren't backing down, voting on March 24 to keep the motto and seal in tact.
"I have no problem with freedom of speech or religion," Clayton Mayor Tom Bianco told NJ.com. "We don't force anyone to do anything. We don't tell anyone they have to pray."
As for the Freedom From Religion Foundation, its leaders are hoping for the adoption of a "new seal and motto that are constitutional and inclusive of all of its residents."
It is unclear if the organization will sue over the issue.
(H/T: NJ.com)
--
Follow the author of this story on Twitter and Facebook: