During an interview with Fox News' Sean Hannity on the eve of the Wisconsin presidential primary, Republican candidate Donald Trump attempted to clarify his recent remark that the country is headed for a "massive recession."
"You said we are headed for a massive recession," Hannity said.
"If I'm not elected," Trump replied.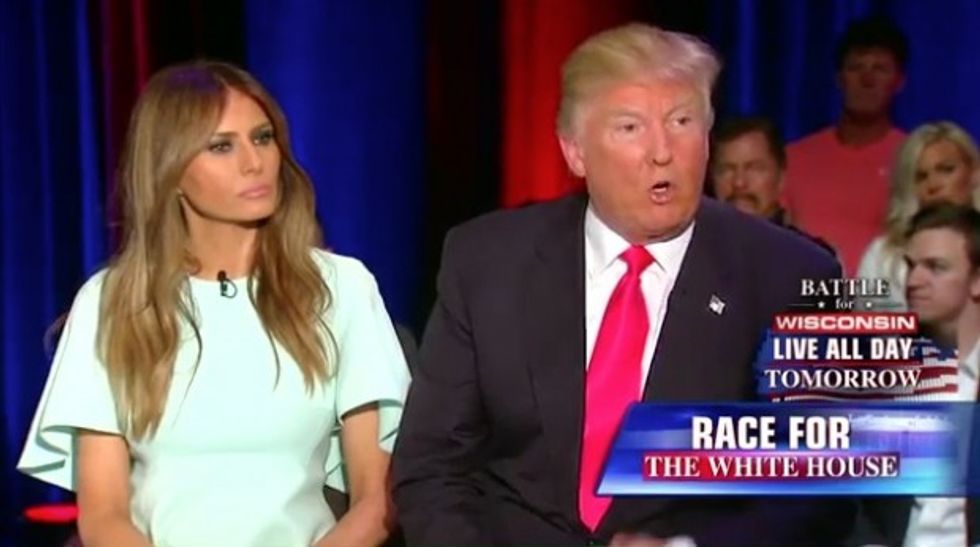 Image source: Fox News
"I did make the statement because we're in a massive bubble," Trump continued. "We have money that's the cheapest money that we've ever had, yet nobody can borrow it unless you're very rich. I mean, if I want to borrow money, I can borrow all the money I want to borrow. But if you aren't really rich you can't borrow money. So, did you ever hear of cheap money that nobody can get? We're sitting on a bubble. The stock market is very inflated...."
Trump said that as president, his first budget would not be a balanced budget. Asked how many years it would take, he replied that he would submit one "fairly quickly."