A recent YouGov poll asked Americans whether they think that a person who "supports legal abortion is a good Christian or not," with 33 percent of respondents answering affirmatively.
On the flip side, 41 percent responded that such a stance does not make a person a so-called "good Christian."
While 52 percent of liberal Christians embraced the notion that support for legal abortion makes someone a good Christian, only 30 percent of moderate Christians and 17 percent of conservative Christians agreed. Perhaps most notable is the notion that conservative Christians are the most likely — 62 percent — to say that support for abortion makes someone "not a good Christian."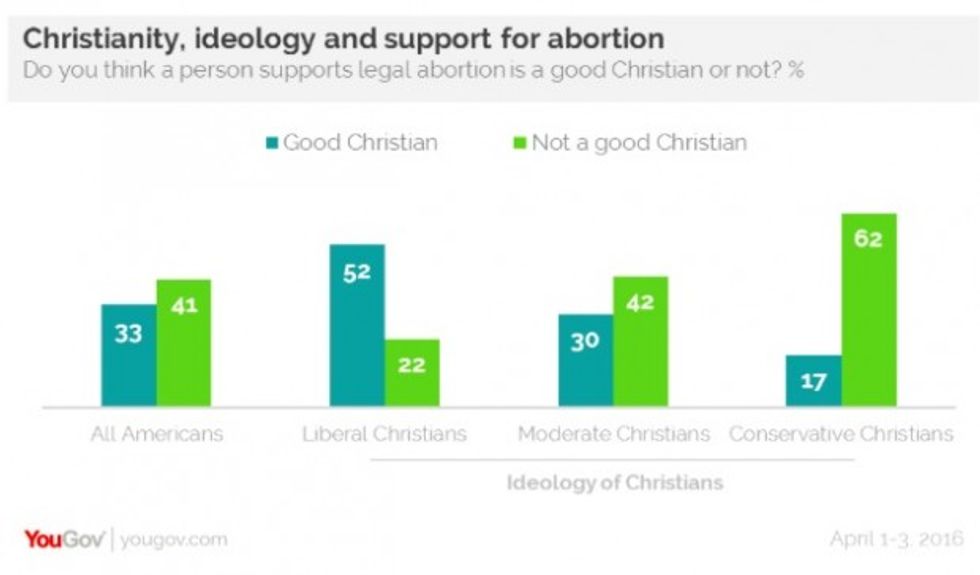 YouGov
Meanwhile, 38 percent of respondents said that those who support gay marriage are good Christians as opposed to 39 percent who expressed a belief that they are not. While 34 percent said that a person who uses marijuana is a good Christian, 37 percent said he or she is not.
YouGov also looked at differences between Catholics and Protestants when it comes to a series of beliefs and actions.
On the gay marriage front, 27 percent of Protestants expressed a belief that an individual who supports same-sex unions is a good Christian compared to 37 percent of Catholics.
Interestingly, Protestants (28 percent) and Catholics (29 percent) were nearly identical when it came to the percentages of adherents who believed that a person who smokes marijuana is a "good Christian."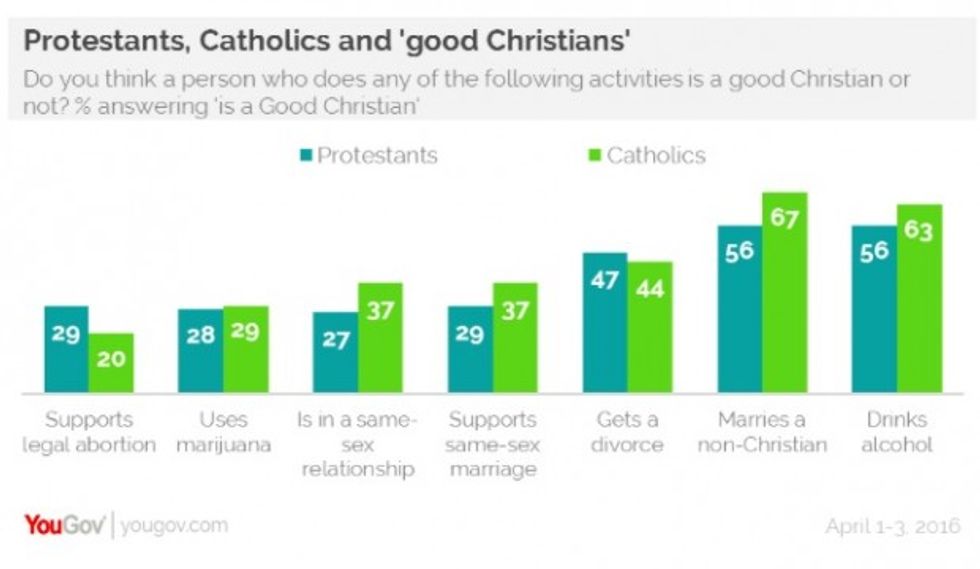 YouGov
The online survey was conducted among 1,000 respondents and has a margin of error of +/- 4.2 percentage points. Read more about the research here.
--
Front page image via Shutterstock.com.