Indonesian pop star Irma Bule collapsed on stage after being bitten by a king cobra snake that she had been using as a prop mid-performance on Monday.
Bule, 29, was performing in the village of Karawang in West Java, Indonesia, on Monday when the fatal incident occurred, according to TheSun.co.ok. The singer, who was famous for including cobras and pythons in her routines — often singing with them wrapped around her neck and shoulders — was in the middle of her performance when everything went tragically awry.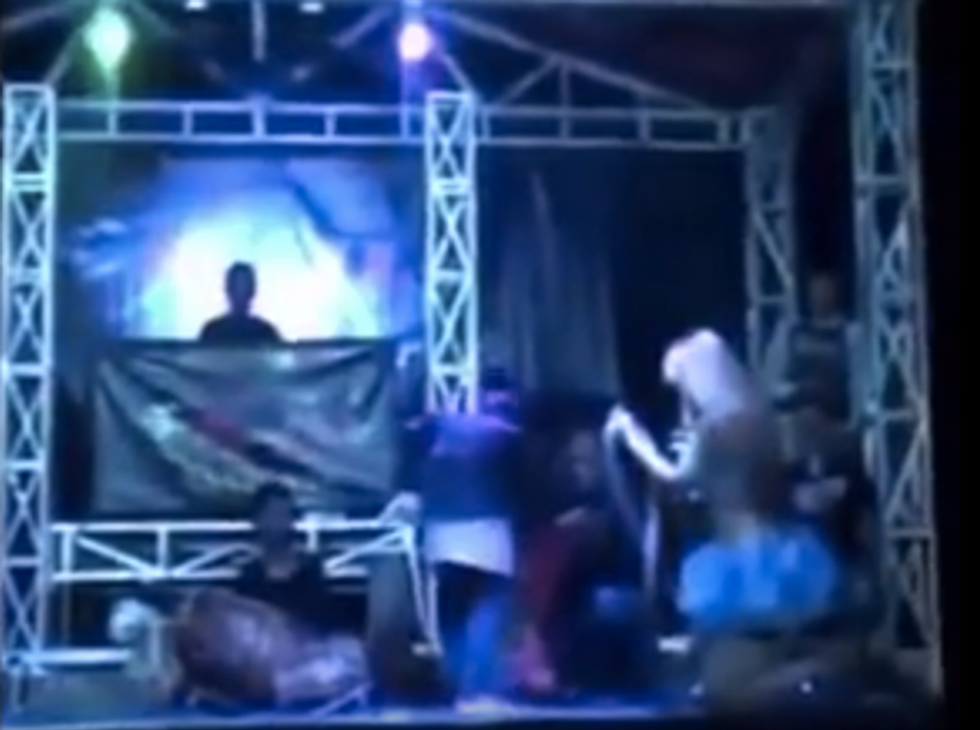 Image source: YouTube
In video footage captured from the concert, Bule can be seen singing and holding the cobra before accidentally treading on the snake. Although the cobra, which was allegedly named Rianti, lashed out and bit her thigh, Bule reportedly refused medical attention and kept the concert going until she shocked fans by vomiting on stage and collapsing as she suffered a seizure. Although Bule was then rushed to a hospital, the singer later passed away from the venom.
Investigators have been interviewing audience members to more clearly discern what happened. Reports state that Bule was under the assumption that Rianti had been defanged, according to Fox News. After she was bitten, Bule reportedly refused to accept any antidote.
"The accident happened in the middle of the second song when Irma stepped on the snake's tail,"  said audience member Ferlando Octavion Auzura, according to TheSun.co.uk. "The snake then bit Irma on her thigh."
Bule's mother, Encum, told Indonesian news outlet Si Momot that her daughter usually used pythons with their jaws taped shut together during her performances, according to the Daily Mail.
"My daughter might not have known that the snake that was given to her for the show was a dangerous cobra," Bule's mother said. "She was told she could wear it, even though its mouth was not closed with duct tape."
Bule is survived by her husband and three young children.
—
Follow Kathryn Blackhurst (@kablackhurst) on Twitter