GREENSBORO, N.C. — Doctors, researchers, psychologists and Christian leaders gathered together in the Triad of North Carolina this week to address the seriousness of American pornography consumption and how to seek solutions for what they believe is a growing problem.
More than 800 pastors and Christian leaders from around the country attended the event, ready to be equipped with information they could use to help those in their churches and ministries affected by pornography.
Dozens of leading pornography experts spoke to the large gathering. Topics of discussion ranged from how the use of pornography affects the brain, the history of our "pornified" and hyper-sexualized culture, and how to parent children in a society that many times no longer values chastity prior to marriage.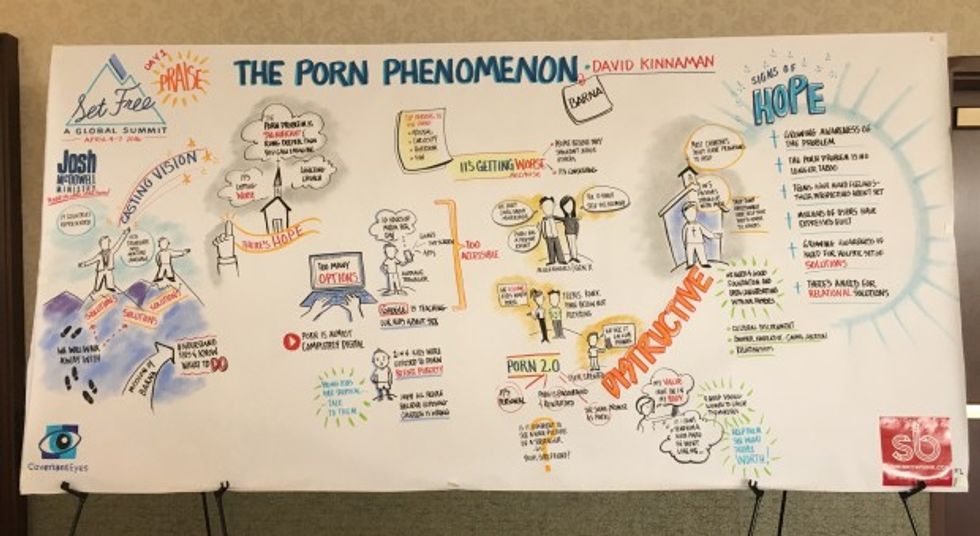 An artist's depiction of content from the conference. Image source: Chris Enloe/TheBlaze
Several of the event's key speakers told TheBlaze what they believe are some of the most dire consequences of using pornography:
1. The fact that pornography dehumanizes people:
"When we see people in pornography, we see them as less than human, we see them as wanting sexual creatures," Dr. William Struthers of Wheaton College told TheBlaze. "What happens is that can spill over into other parts of our life that have no sexual value at all."
2. Pornography causes users to embrace unnatural sexuality:
"It causes you to embrace a vision of sexuality that is mechanistic, that is divorced from the consequences of sex and sexual intimacy," Struthers told TheBlaze. "You think about sex as being moments, rather than parts of a larger life built together with a spouse."
3. The destruction of women in porn:
"Eighty-seven percent of women in porn, if they could, would get out of it immediately," McDowell told TheBlaze. "But they can't, they're in bondage."
4. "Performers" are looked at as props:
"We don't know their names. We don't care who they are," Struthers said. "When we look at porn, we don't think to ask the question, 'Why are these people doing this?' 'What is the story behind this?' And it's an adolescent view of sexuality, rather than a mature view."
5. Children of porn users:
"The child [of a porn user] is going to represent many, many broken and hurt relationships because of pornography," McDowell said.
Dr. Donald Hilton, a brain surgeon based in San Antonio, Texas, also told TheBlaze that using pornography "cripples [a] person's ability to form and maintain intimate bonded relationships," as well as "impairs a person's motivation in all areas of life."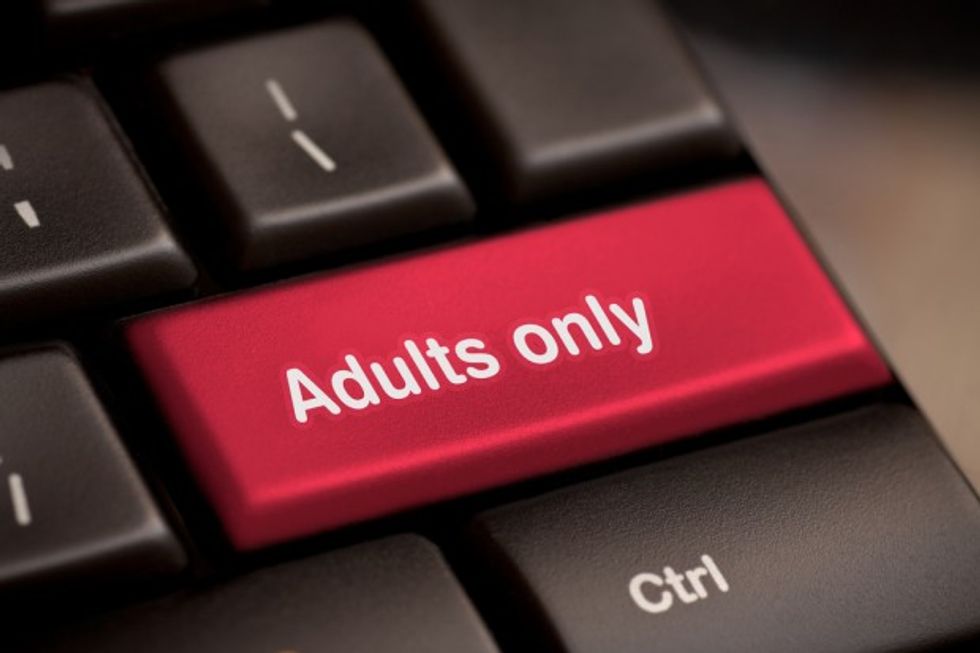 Photo credit: Shuttershock
The four-day conference, dubbed the "Set Free Summit," was hosted by Christian apologist and evangelist Josh McDowell.
In addition, a comprehensive study about pornographic use in the U.S. was also released in its entirety during the conference. The study was commissioned by McDowell's ministry and was conducted by the Barna Research Group.
Among the most noteworthy statistics revealed were how many young-people are frequent users of pornography, how many American youth and senior pastors use pornography, and how comfortable frequent pornography users are with their habit.
—
Follow the author of this story on Twitter and Facebook:
[facebook //www.facebook.com/plugins/like.php?href=