Liberal television host Bill Maher gave viewers a shock Friday evening when he announced that he agrees with Donald Trump's campaign regarding the allegations that campaign manager Corey Lewandowski roughed up Breitbart reporter Michelle Fields at a Florida press conference last month.
On Friday's episode of "Real Time with Bill Maher," Maher claimed "nothing had happened" in the video that shows Fields being pushed by Lewandowski.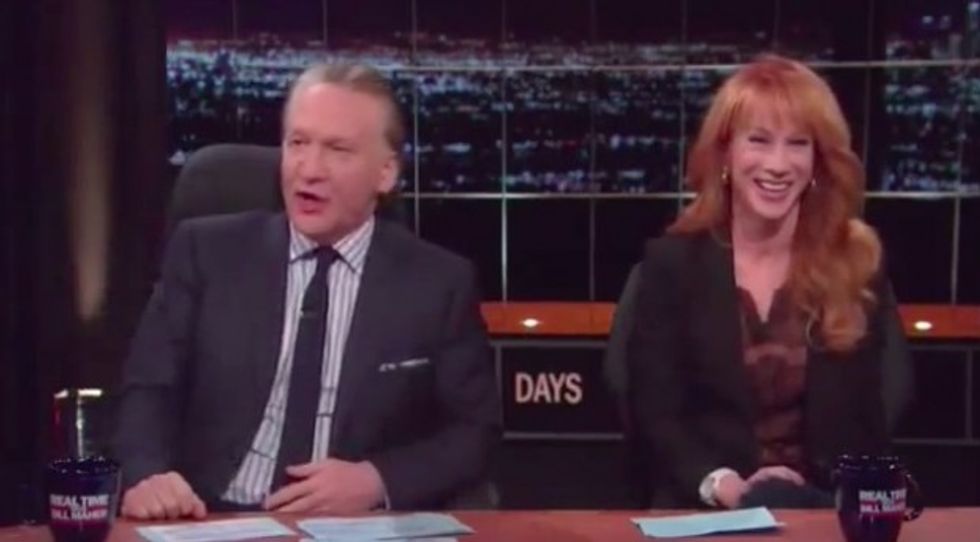 Image source: YouTube
"Oh my god, it's like the Zapruder film — if nothing had happened," Maher said of the video clip. "But everybody on the left had to say — and this is what I hate when liberals do, when they mimic the stupidity of the right — they had to get on team 'he almost killed her.' And this woman said, and she was talking about the whole event, she said, 'This has to be, aside from my father's death, the worst experience I've gone through,' and I thought, 'What a charmed, lucky, clueless white girl life you have lived if that's the worst thing that happened to you.' Do we have to politicize everything?"
The T.V. host's statement came after Lewandowski was charged with "simple battery" in the March 8 incident.
To be clear, Maher is no fan of the Republican presidential front-runner, who once threatened to sue him for $5 million over a joke he told that suggested Trump was the "spawn" of his mother have sexual relations with an orangutan. But he seems to believe that even Trump-bashing liberals need to draw the line when it comes to making accusations against their political enemies.
"[Lewandowski] shouldn't have been [arrested]! It's not assault!" Maher said Friday, adding, "If you cut in line in a bathroom at a nightclub, would there be an assault charge? Nobody can take someone's arm anymore in America? That's assault?"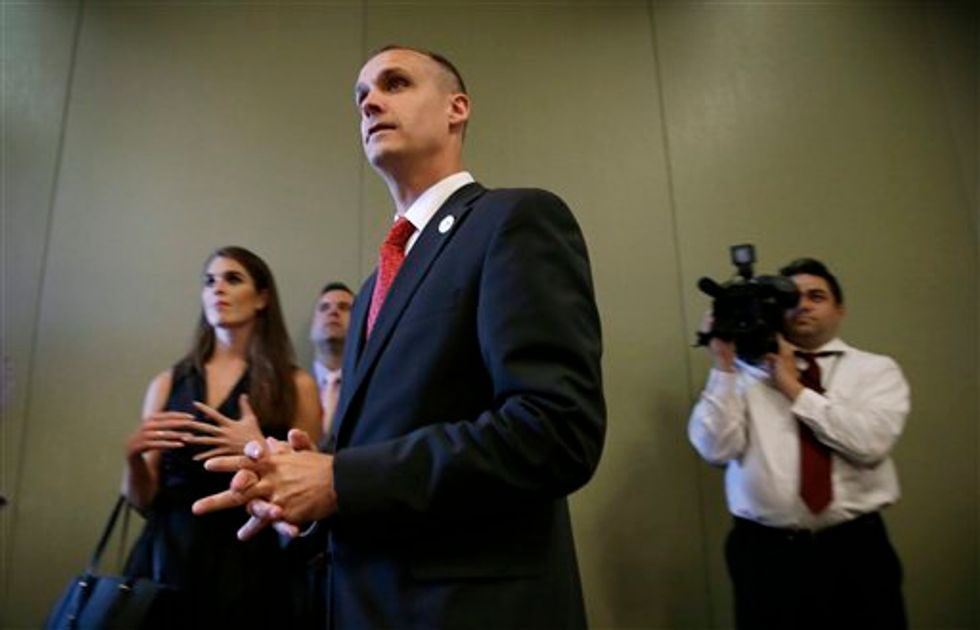 Corey Lewandowski (AP Photo/Charlie Neibergall)

The Daily Beast pointed out that Maher, who did not mention Fields' name once in his defense of Lewandowski, "clearly misunderstood" the charges against the campaign manager, confusing "simple battery" with "assault."
Section 784.03 in the Florida Statutes defines "battery" as: "1) Any actual and intentional touching or striking of another person against that person's will (non-consensual), or 2) the intentional causing of bodily harm to another person." The offense is labeled "simple battery" when "there are no aggravating factors or enhancements at play," such as a weapon, grave bodily injury, or domestic abuse.
Based on those definitions, Jupiter Police Department arrested Lewandowski March 29 on suspicion of simple battery.
Watch: