The sixth most frequently challenged book in 2015 was the Holy Bible, according to analysis and ranking compiled by the American Library Association's Office for Intellectual Freedom — an agency that educates librarians and the general public about intellectual freedom.
Each year, the American Library Association publishes a list of the top 10 most regularly challenged books in an effort to alert the public to censorship issues in schools and libraries across America. In the current list — which includes complaints waged throughout 2015 — the Bible ranked just four slots down from the sexually explicit book, "Fifty Shades of Grey," which captured the second spot.
John Green's "Looking for Alaska" was the most complained about book, with "I am Jazz," a book about a transgender child, coming in third.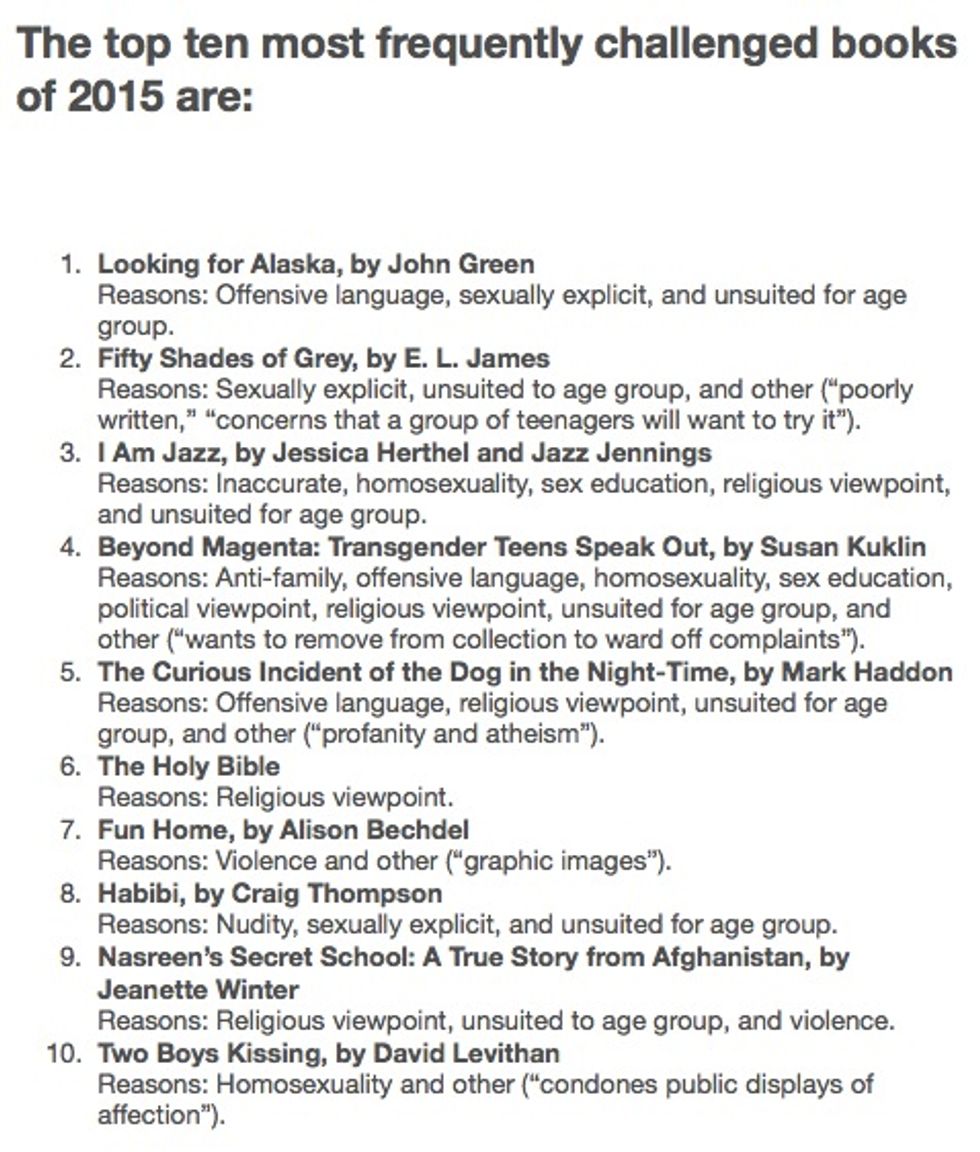 A screen shot from the American Library Association's website
"A challenge is defined as a formal, written complaint, filed with a library or school requesting that materials be removed because of content or appropriateness," the group's website explains. "The number of challenges reflects only incidents reported. We estimate that for every reported challenge, four or five remain unreported."
It should be noted that there were just 275 incidents that were compiled by the American Library Association in 2015, down from 311 the previous year — and one of the lower numbers on record, according to the Associated Press.
Of course, these numbers are estimates and do not include the incidents that weren't recorded or reported, as previously noted.
As for the Bible, James LaRue, director of the Office for Intellectual Freedom, told the Associated Press that some people "feel that if a school library buys a copy of the [holy book], it's a violation of church and state," though the American Library Association does not take that stand.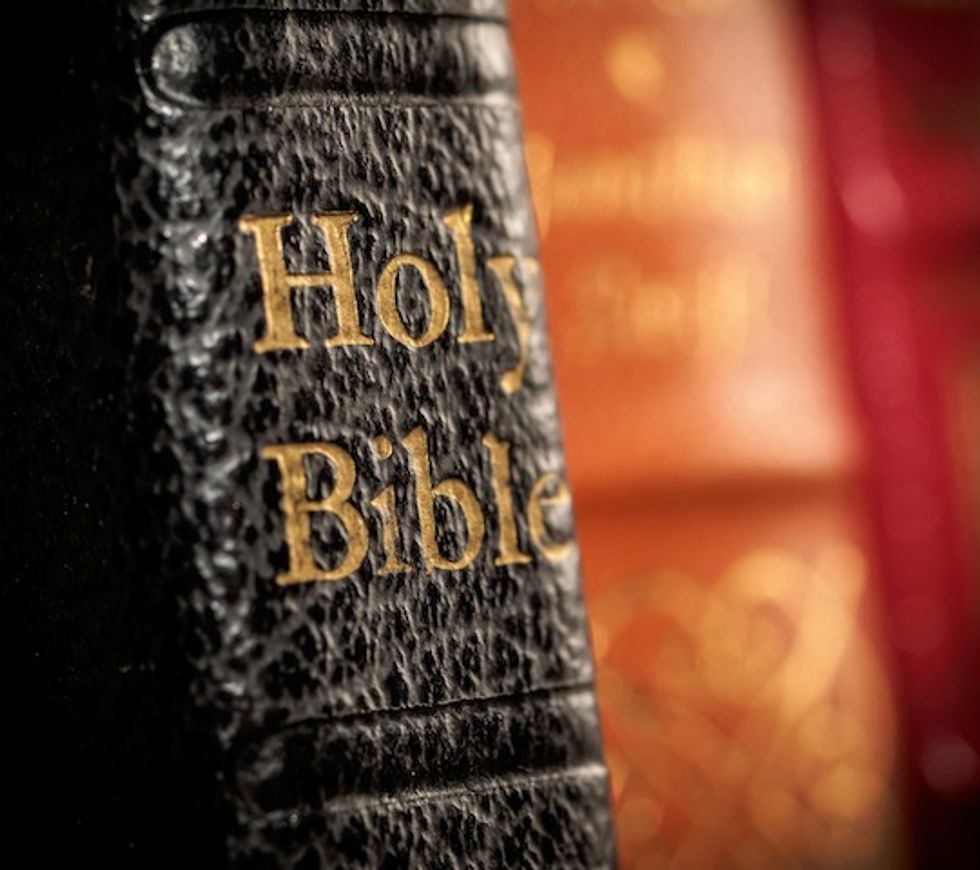 Photo credit: B Calkins/Shutterstock
In fact, the American Library Association doesn't believe that the Bible's placement in a library violates the First Amendment, so long as the library doesn't endorse the views that are held inside of the text; the group also advocates for the placement of other non-Christian holy books.
But he also said that there are other reasons why someone might oppose the Bible's placement in a school or public library.
"Sometimes there's a retaliatory action, where a religious group has objected to a book and a parent might respond by objecting to the Bible," he said.
This is the first time that the Holy Bible has been included in the top 10 most frequently challenged books list since at least 2001, according to past analyses that are published on the American Library Association's website.
--
Front page image via Shutterstock.com.
--
Follow the author of this story on Twitter and Facebook: