Rachel Dolezal made international headlines last spring after her parents revealed to a local news station that their daughter, who at the time was president of the Spokane, Washington, chapter of the NAACP, was pretending to be black.
Dolezal sparked widespread debate over the meaning of race when, in an interview on NBC's "Today" last June, she told host Matt Lauer, "I identify as black," after being asked if she is an African-American woman.
Almost a year after the controversial interview, the former NAACP leader appeared on "Today" again and said she is "ready to move on."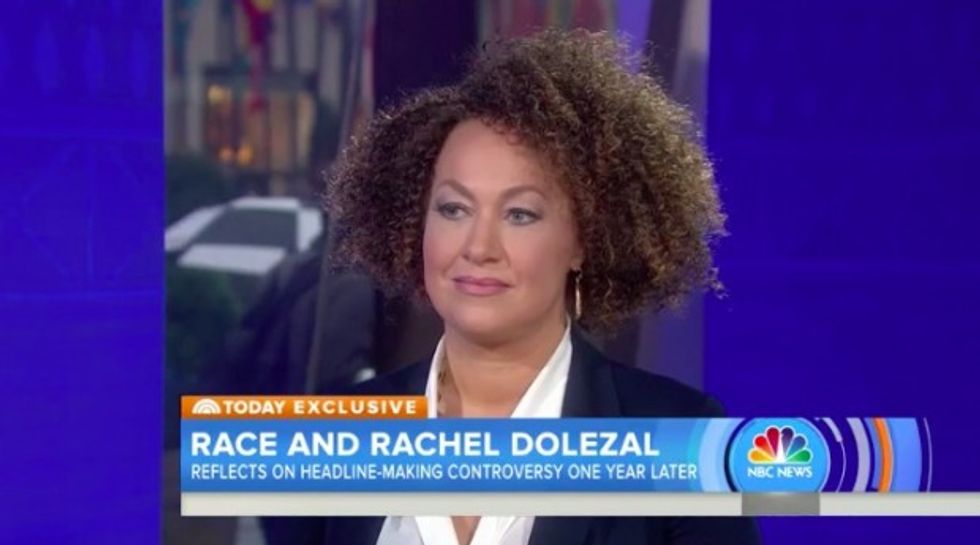 Image source: MSNBC
"I don't have any regrets about how I identify. I'm still me, and nothing about that has changed," Dolezal told host Savannah Guthrie Tuesday.
Shortly after the news about Dolezal's race was revealed, a 2002 lawsuit she filed against Howard University alleging that she was discriminated against because she was white surfaced, adding to the backlash. The suit claimed that her appointment to a teaching assistant position at the historically black university was unfairly rejected.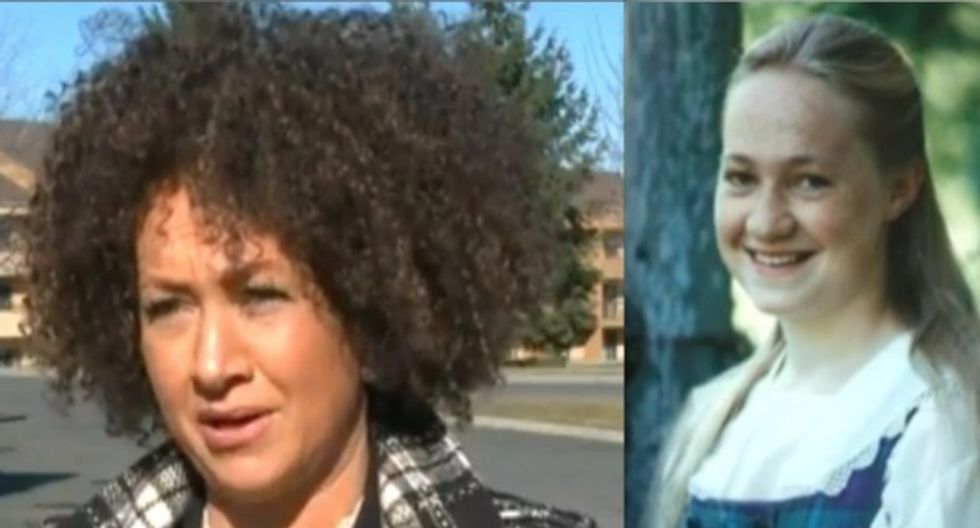 Rachel Dolezal (Image source: KREM-TV)
Dolezal, who once claimed that her father was a black man, received the backing of the NAACP even after it was confirmed that both of her parents are white.
Ruthanne and Larry Dolezal told KREM-TV last year that their daughter Rachel has always identified with black culture but is not actually black.
Dolezal, who resigned from her NACCP post amid the accusations that she lied about her race, told Lauer last year that her "self-identification with the black experience" began at the age of 5.
On Tuesday, Dolezal was asked to think back to the scandal and how her life has changed since.
"I do wish I could have given myself permission to really name and own the me of me earlier in life. It took me almost 30 years to get there," she told Guthrie. "Certainly, I feel like it's a complex issue. How do you just sum up a whole life of kind of coming into who you are in a sound bite? Those conversations? I feel like moving forward. I don't have any regrets about that."
She noted, however, that recovering from the backlash she received has been "challenging," adding that she is looking forward to what lies ahead. The 38-year-old gave birth to a son earlier this year and has two other children.
Dolezal spoke briefly about a book she is working on that will address the question, "What is race?" She told Guthrie that she hopes to delve into the larger issue of identity as a whole and how "racism created race."
"Is there one human race?" Dolezal asked. "Why do we still want to go back to that worldview of separate races?"