BuzzFeed posted a video Tuesday titled "27 Questions Black People Have for Black People," presumably in an attempt to get people talking about stereotypes that exist within one race of people. The post went viral, but judging by the responses on social media, some were more outraged than appreciative.
The list included questions like, "Why is growing up without a father so common in our race?", "Why is it so hard to be on time?", "Why do black people look at your shoes before they greet you?", "How did watermelon become 'our' thing?" and "Why do we say that we don't want to be seen as a monolith, but then take people's 'black cards' away for not liking something that's 'supposedly black'?"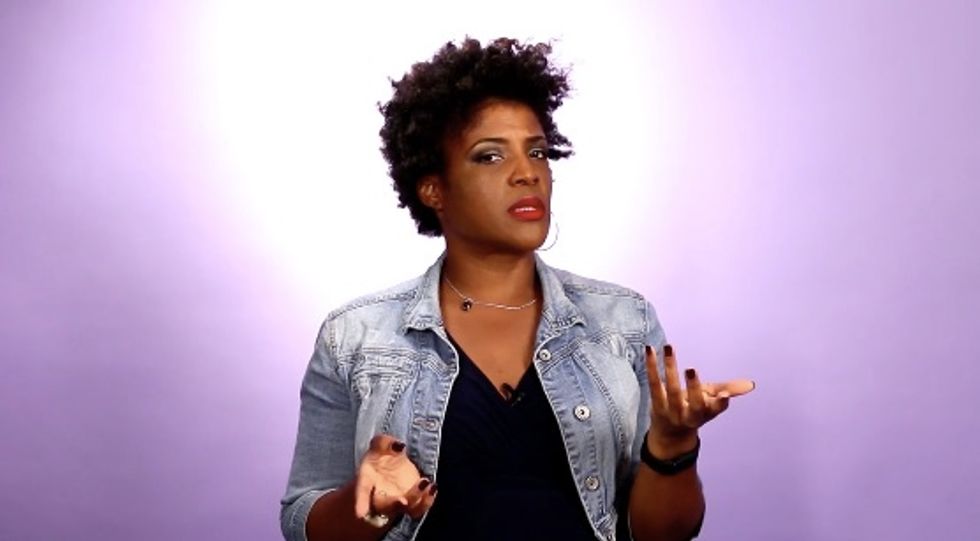 Image source: Buzzfeed

Many people responded in anger and frustration at the fact that the video listed a bunch of racial tropes while failing to address the problem in a manner that was helpful or substantive.
Other critiques stemmed from the view that the charming black millennials asking the questions in the video actually perpetuated stereotypes by acknowledging them as given facts, such as the comment about black people being late or liking watermelon.
Questions Black People Have For Black People 👀 https://t.co/lj53cs6Xe1

— BuzzFeedVideo (@BuzzFeedVideo) 1460505640.0
Twitter erupted after the video was posted, with many black professionals working in the media offering their critical take:
It's as if someone gave @BuzzFeedVideo a list of vile black stereotypes and said, "I can pay for three minutes." They nailed it in 2:47.

— Jamil Smith (@JamilSmith) April 13, 2016
respectability politics are one hell of a drug #AnswersFromBlackPeople @BuzzFeedVideo

— Franchesca Ramsey (@chescaleigh) April 13, 2016
@chescaleigh I thought I was the only one that thought that video was problematic

— AlexBri_ (@AlexBri_) April 13, 2016
Let's get on the level: Almost every question in that video could be answered with "because we're still affected by systemic racism".

— Ashley C. Ford (@iSmashFizzle) April 13, 2016
There are conversations to be had about our culture, but not these lazy questions that mostly have REAL answers rooted in white supremacy.

— Ashley C. Ford (@iSmashFizzle) April 13, 2016
@BuzzFeedVideo Sooo "Questions white people have for black people...but asked by black people so it seems OK" is what you meant?

— Hope (@Hope_Carter) April 13, 2016
Former BuzzFeed writer Ira Madison III, who now works for MTV News, offered his take on the video as someone who used to work for the company that produced the video:
I'm not gonna throw shade at a place that employed me, so I'll instead keep it 100 — that video was beyond offensive

— Ira Madison III (@ira) April 13, 2016
And stuff like that, which gets co-signed in white spaces, is why black people don't trust the people doing actual good work

— Ira Madison III (@ira) April 13, 2016
Last thing. A lot of outlets reported tech nonsense on BuzzFeed's coins today. Don't look at the money leaving. Look at the people leaving.

— Ira Madison III (@ira) April 13, 2016
The point is: care about people. Especially POC. Because if you care, you don't make them shoot Tales from the Hood web content.

— Ira Madison III (@ira) April 13, 2016
---