Nearly two years after American photojournalist James Foley was beheaded by Islamic State militants, new information surrounding his death has surfaced.
British journalist and Islamic State captive, John Cantlie, has reported Foley's final words, uttered minutes before his gruesome execution.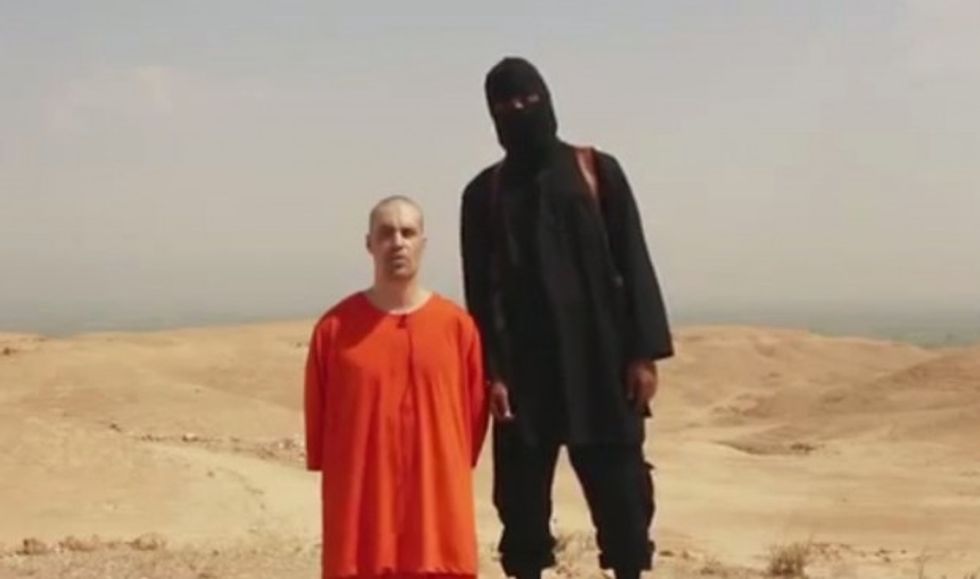 This undated image shows a frame from a video released by Islamic State militants Aug. 19, 2014, that purports to show the killing of journalist James Foley by the militant group. (AP)
According to the latest issue of the terror group's propaganda magazine Dabiq, this was the last thing Foley said before being killed on Aug. 19, 2014: "Great, captured on Thanksgiving Day, killed on my Mom's birthday."
Cantlie, 45, is a war photographer who was captured with Foley in Syria in November 2012, but the Islamic State has kept him alive for propaganda purposes.
His work appears in most issues of the monthly magazine, though it is likely that any work produced by Cantlie has been coerced by the militants.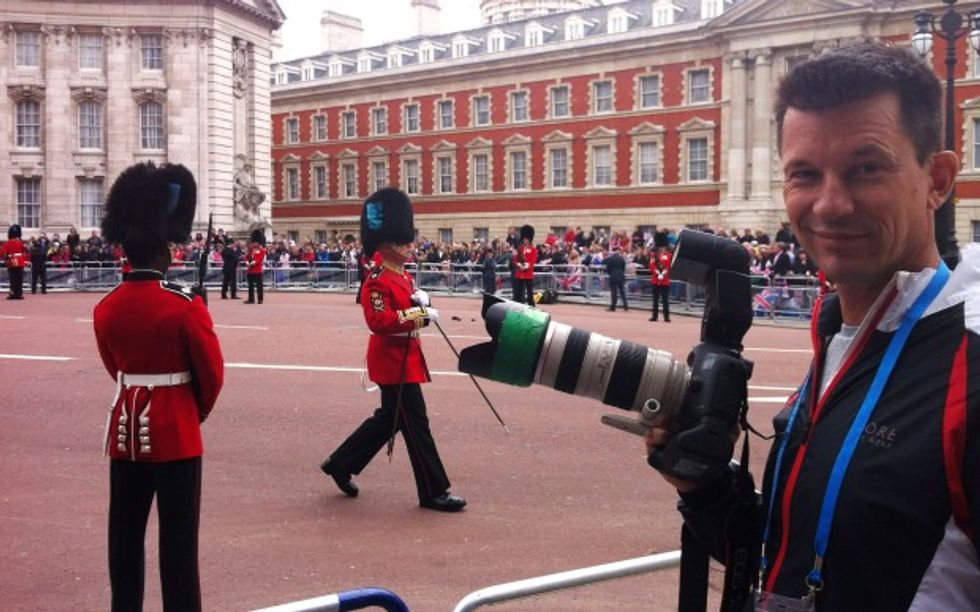 A June 2012 file photo of British photojournalist John Cantlie, who was captured in Syria by jihadist militants in November 2012 and who appeared in a propoganda video released by Islamic State September 18, 2014. Cantlie, who remains a prisoner, appears in the video appealing directly to the British public, and suggesting further programmes in which he would explain the philosophy of IS. (John Cantlie/Getty Images)
In the article, Cantlie describes the day of Foley's beheading:
We'd all had our heads shaved early that morning and it was clear something was up.

'It's just a video, be good for all of us,' said James. 'No,' I replied. 'This isn't just a video.'
President Barack Obama called Foley's murder, which the terror group filmed, "an act of violence that shocks the conscience of the entire world."
But Cantlie's piece, titled "The Blood of Shame" bashes the American and British governments for failing to negotiate for the release of Foley, as well as fellow journalists, Steven Sotloff, David Haines and Alan Henning.
All the men listed above, among others, were executed and filmed for propaganda videos the group later posted online.
The article also mentioned released hostage, Nic Henning of France, whom Cantlie described as "a peculiar fish," but noted that he "rather enjoyed his company because he was quiet and said completely weird things."
"One of my favourite Nic-isms was when he got a sound thrashing from a guard for throwing bread down the toilet and he announced to the room in a high-pitched voice, who had just watched him sail past the door on his head before getting a pretty decent one-two in front of all of us, that 'I have just been beeeeeee-ten!'"
The latest Dabiq issue also mentioned the Brussels attackers who killed 32 last month, offering special praise for the two brothers as key actors in the November Paris attacks.
"All preparations for the raids in Paris and Brussels started" with brothers Ibrahim El Bakraoui, 30 and Khalid El Bakraoui, 27, Dabiq reported. "These two brothers gathered the weapons and the explosives."
The magazine added that credit is "firstly due" to the Bakraoui brothers for the Nov. 13 attacks that took place in the French capital and killed 130.
It added that Khalid El Bakraoui had a dream "which motivated him to carry out another istishhadi [martyrdom] operation."
Khalid blew himself up in a Brussels subway train during morning rush hour on March 22, killing 16. His older brother was one of two suicide bombers who detonated suitcases lined with explosives at Brussels Airport, killing another 16.
The magazine also confirmed Belgian and French police reports that Najim Laachraoui, the second suicide bomber, built the explosives used in both the Paris and Brussels attacks.
—