The Palestinian Authority has told the Israeli government that it plans to start issuing "State of Palestine" passports to replace the current travel document many West Bank residents use that reads "Palestinian Authority," Israel's Army Radio reported.
The move comes in the context of unilateral efforts by the Palestinian Authority to promote an independent state, given that negotiations over a future peace deal have been virtually nonexistent with no concrete indications they will be renewed anytime soon.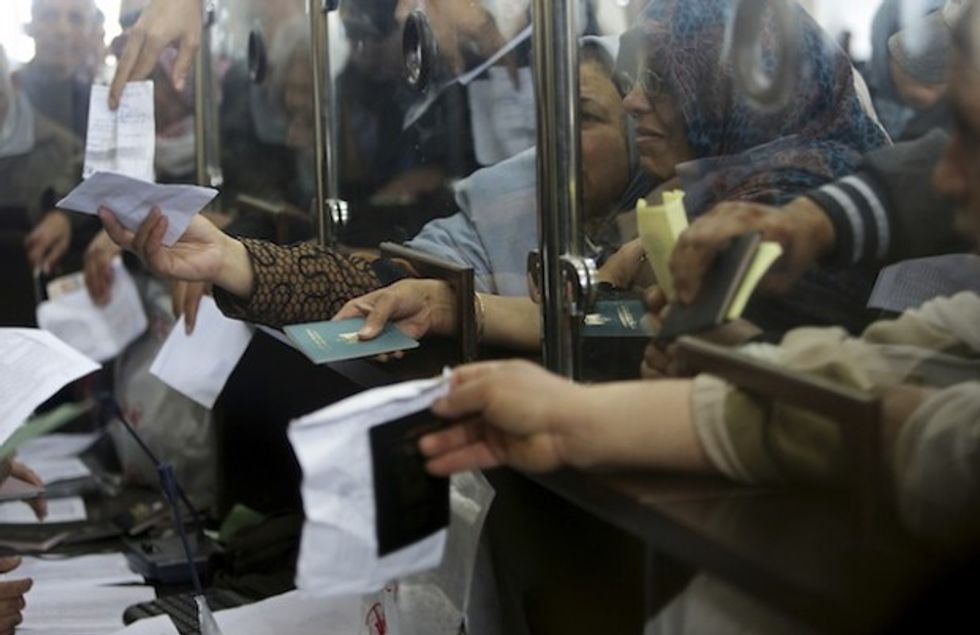 Palestinian passengers offer their passports and documents to check with border officers as they wait to cross the border to the Egyptian side in Rafah in the southern Gaza Strip. (AP Photo/Adel Hana)
An unnamed Palestinian official told Army Radio that that Israeli government had not approved the passport update.
In December, Palestinian Authority President Mahmoud Abbas announced the upcoming name change for the passports.
He said then that Palestinian government offices would "no longer accept from anybody to use the name Palestinian Authority."
—
Front-page image via Shutterstock